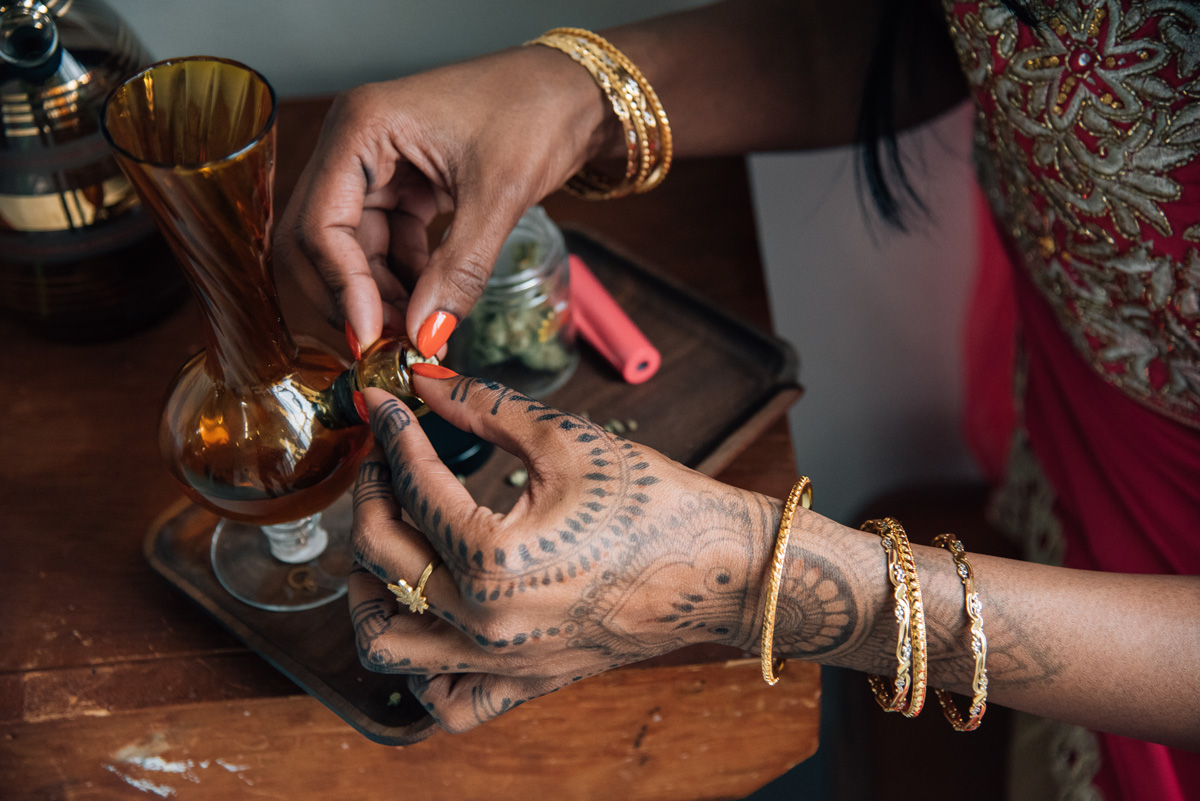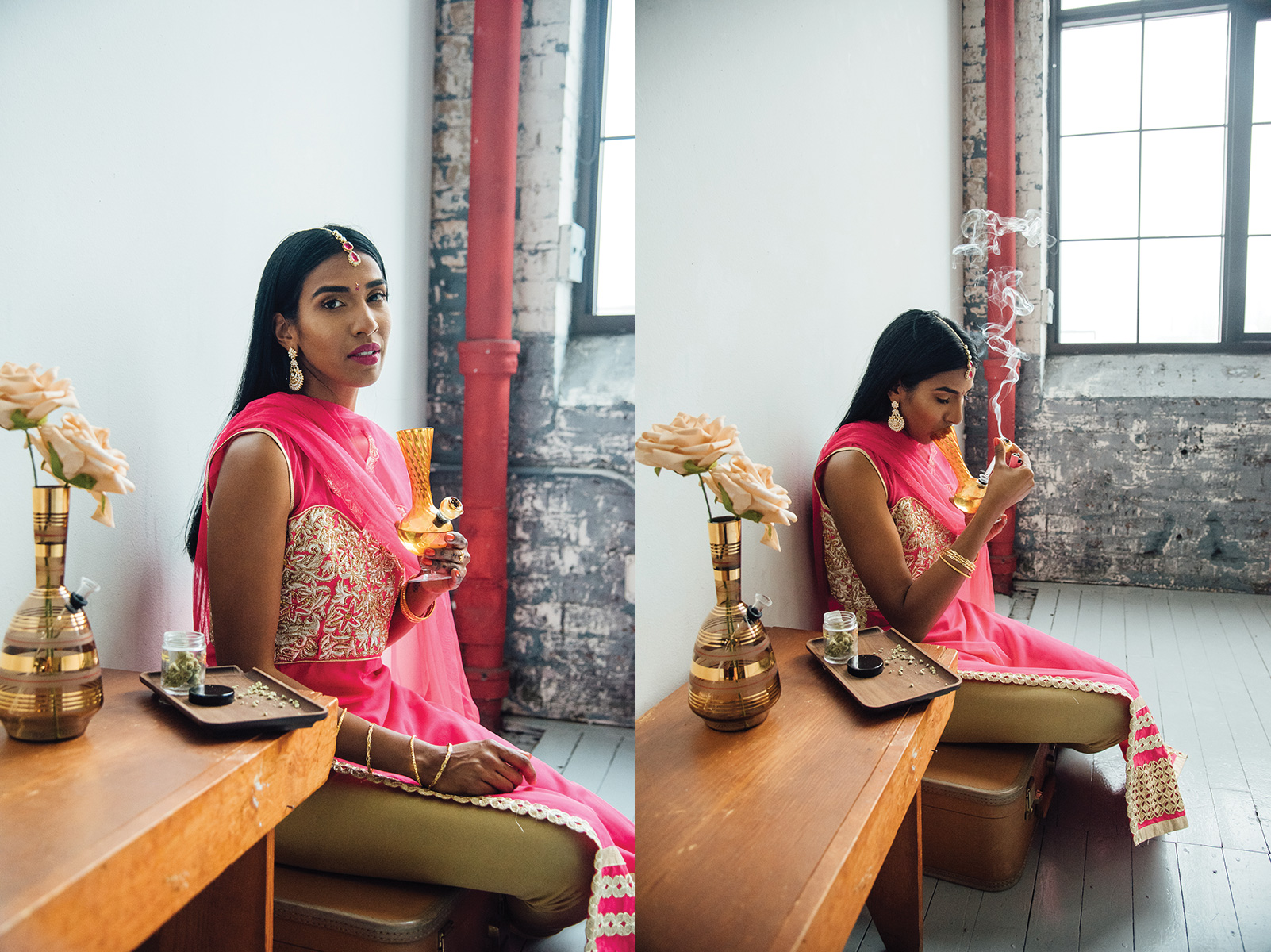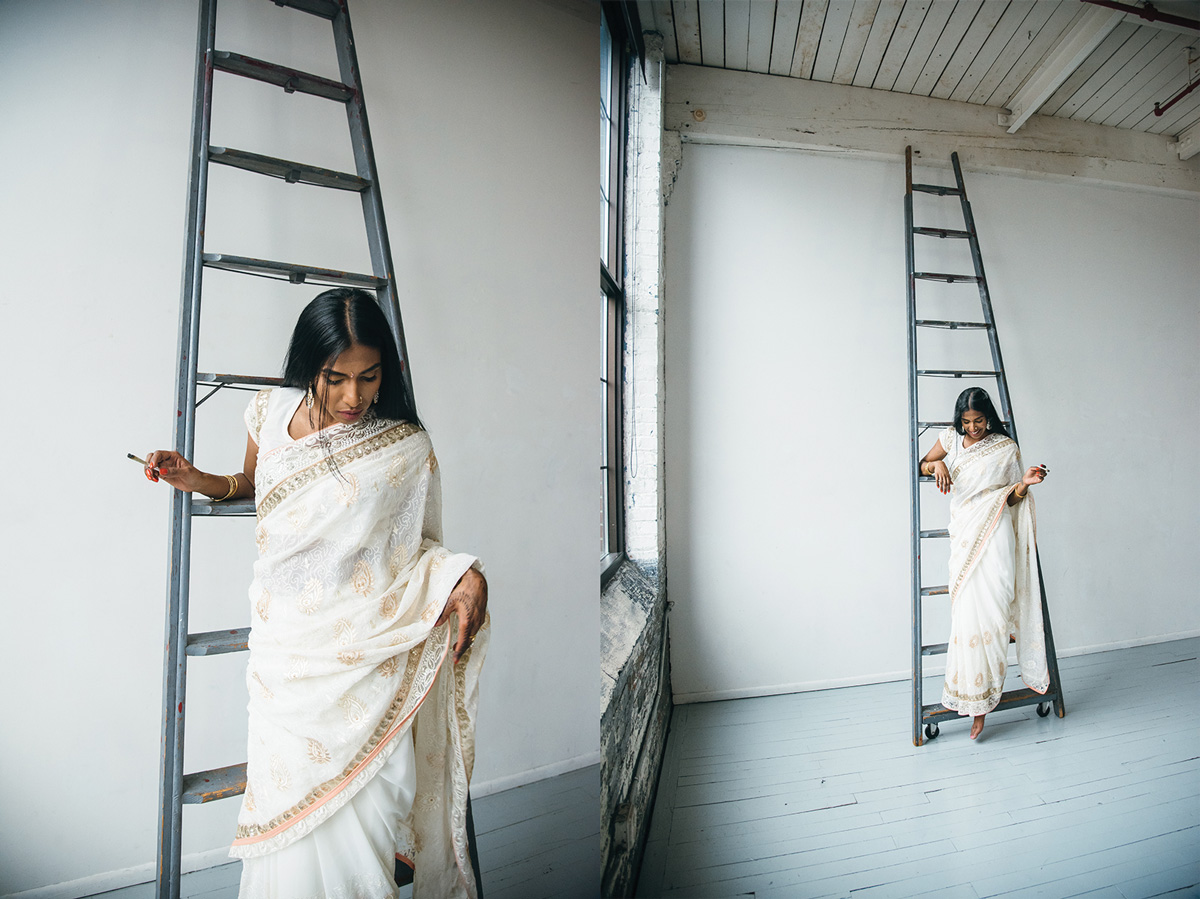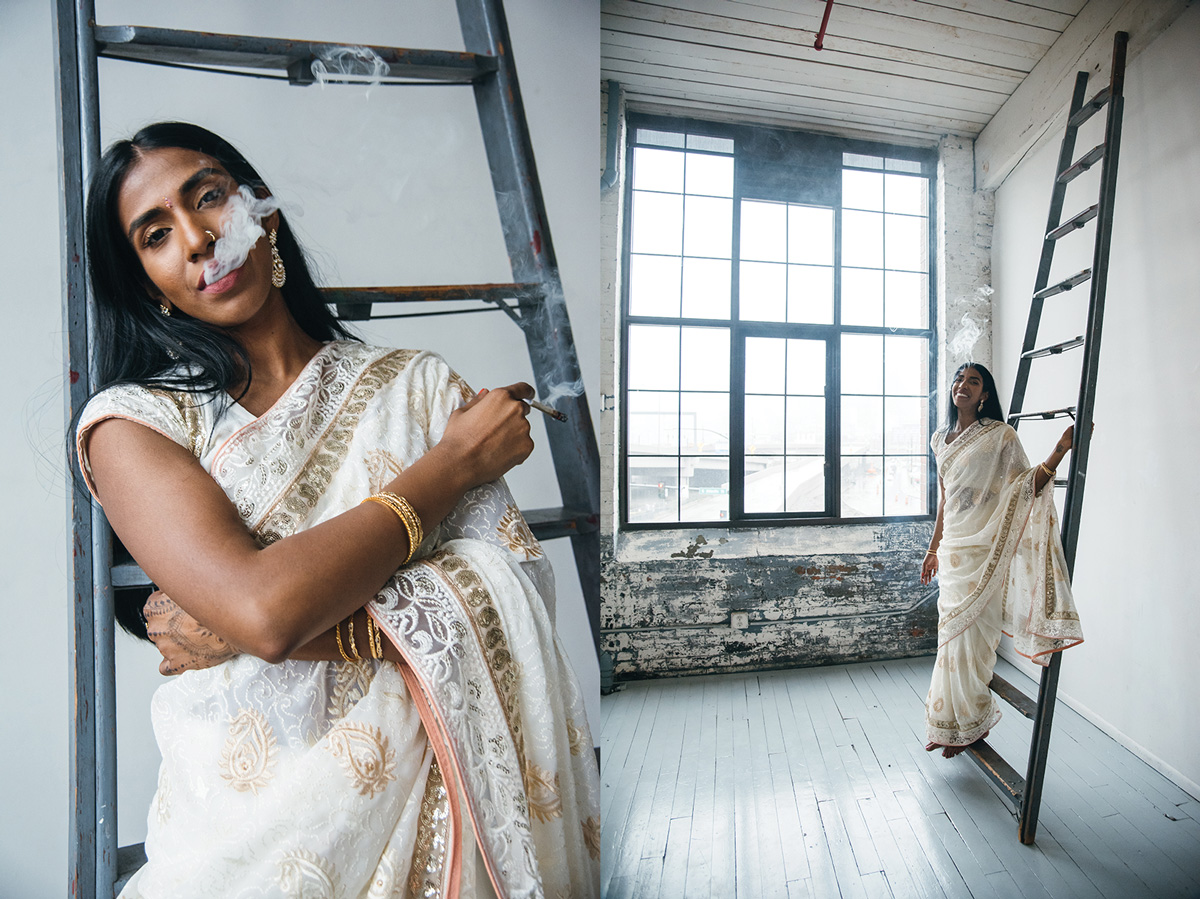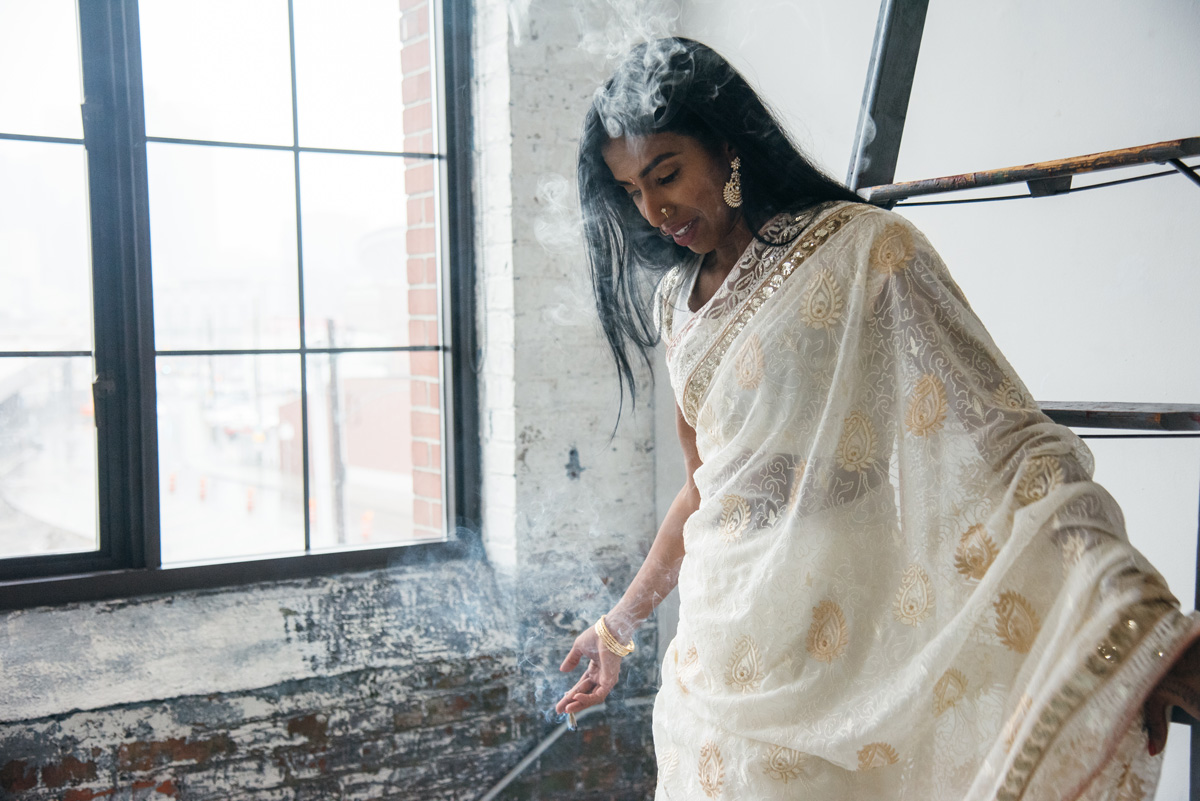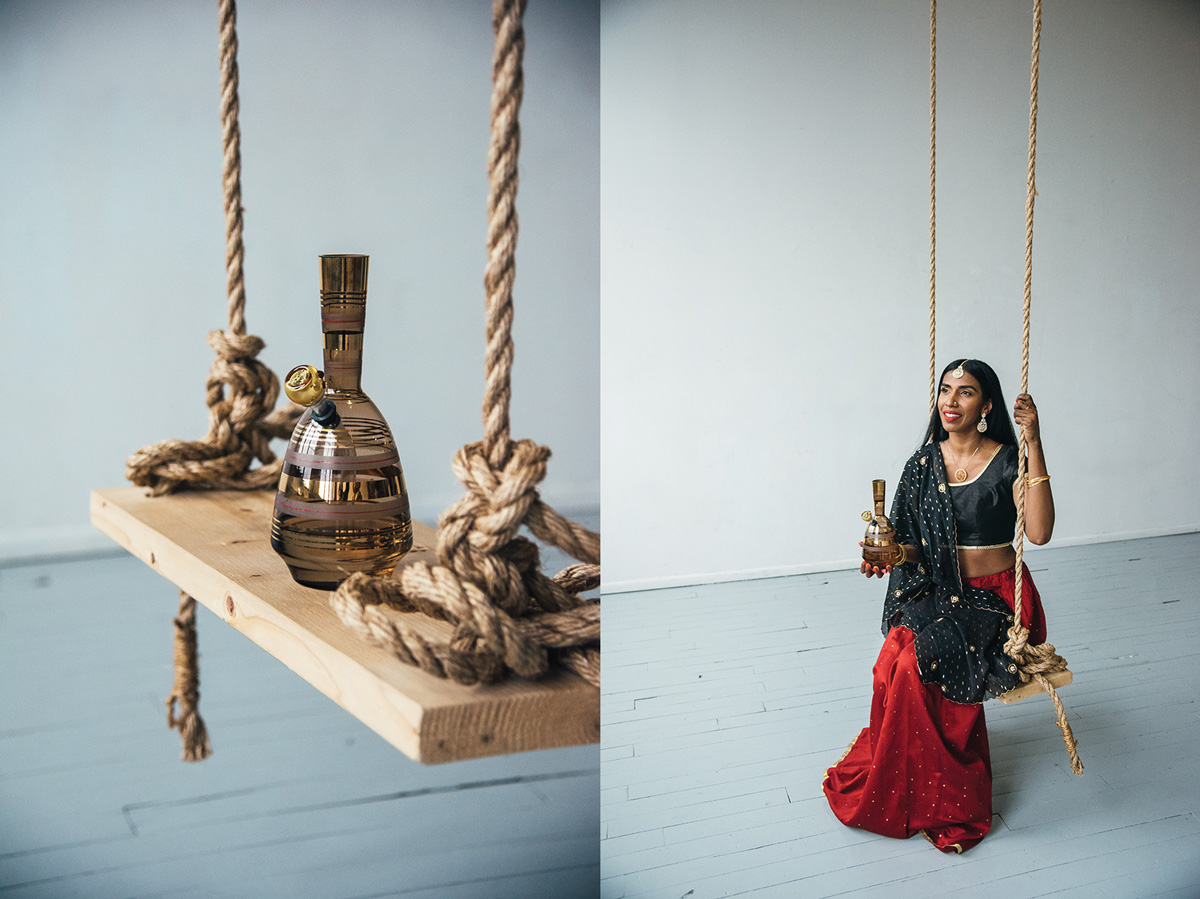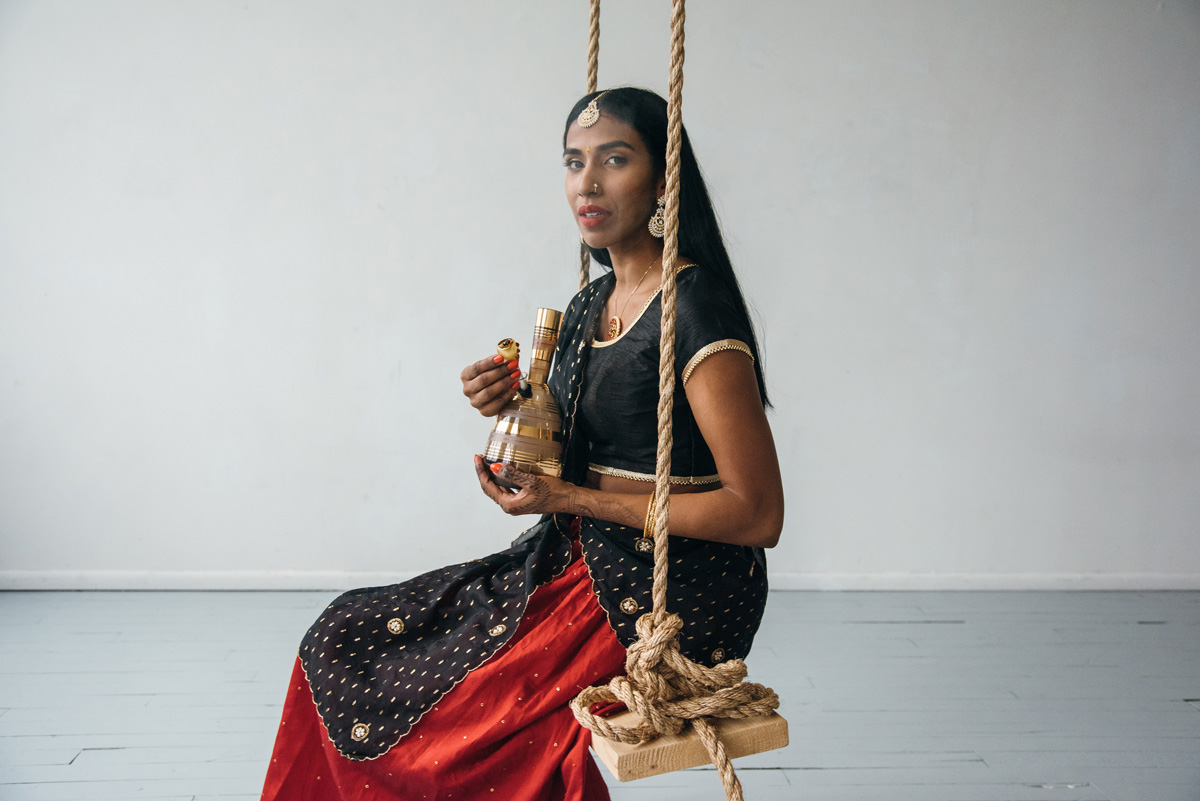 Henna, Cannabis and Advocacy with Natasha Singh
I'm dedicating this Weed Crush Wednesday to the talented henna artist and cannabis advocate, Natasha Singh. I recently spoke with Natasha about her art, how cannabis influences it and what it's like breaking down barriers for Indian women in the cannabis community.
How long have you been doing henna? What got you into it? Tell me about your backstory.
It was like 2008, 2009'ish. I was working at BECU at a call center and I picked it up as a hobby. I became so obsessed with henna I decided to quit my job and go to beauty school. It's been a fun journey, I've been self-taught. I went from drawing on my hands, to drawing on paper to drawing on family members.
Thinking about how cannabis ties into henna, when did you start incorporating cannabis into your art? What sparked that?
I tried cannabis for the first time around that time in my life. I nervous about weed. There wasn't enough information. I knew it helped me, but it also brought out an artistic side. I'd never drawn in my life. I started doodling and it turned into something amazing.
I never put cannabis oil into my henna paste or take it to my clients, it just sparks the artistic side of me. It relaxes me. It helped me at that point in my life, being in college, all that. That's how it stated.
When did you come out of the cannabis closet? What gave you the courage to do this?
Literally, I think it's been five months. If you were to go to my Instagram my first post ever made warning clients and followers about shift, it was November 6, 2017. I felt it was important for me to say that, because it's not just a certain age group following my page. It's henna, lashes, artists… That was the first day I said it to the world. "Hey, I'm ready to talk about this!" I was sick of pretending to be someone that I wasn't.
What's it like to be an Indian woman advocating for cannabis? Do you have any stigmas, people not open to it, cultural barriers to getting people to accept it?
Since I'm so new to this, everything is happening as we speak. That's why I'm so slow about sharing my experiences publicly.
It's been hot and cold with the acceptance in the Indian community. The more knowledge and awareness everyone creates, not just me being an Indian woman, the more open they are open to it. They notice I use this as medicine because there's proof of it now. I think even though right now it's hard and has been tough — I do get threatening messages in my DM's saying I'm a bad mom — I don't want to make this about the negativity. I get to prove these things [misconceptions] wrong. I'm not mad at what they're saying because they don't know any better. They don't know what cannabis can do. There's not enough scientific research abut it.
Has it been hard? Yes. They aren't accepting, it's not accepted in the Indian community, but the more awareness and education coming out, the more accepting they'll be.
What does your family think about your cannabis openness? Have you faced any challenges? If so, how did you deal with them?
My parents are super, well my mom is super Hindu. Breaking that to her, even to this day she'll ask me "Natasha is this going to be a forever thing? Is this hurting your lungs? Are you addicted?"
It's not something like that, it helps me get by when I need it. I'm such a micro doser, it's been really nice to be able to show my parents how little I use, and how normal I am before and after it. But they have been hot and cold.
My mom works at a bank so can't talk about it at work. I was recently on a magazine cover and she was so proud. I went into my room and there were tears coming down my face. She took the magazine to work. I was so happy about it, it meant so much to me. Even though she doesn't 100% understand what I'm doing, she 90% gets it.
My dad? I'm still working on him. (laughs) He's very hot and cold. It's going to be a long road, I'm only five months in, but one step at a time.
I've seen you post about cannabis for depression and PTSD. Can you open up a little bit about it? Did something trigger this? How does cannabis help?
Yes, that plays a huge part in everything and part of why I had to be so open with my parents. There's triggers from PTSD that come up in everyday life. It's getting better but sometimes you can't control what happens.
So what happened to me? In my life I have been one of the first responders of strangers, family members or neighbors who have taken or attempted to take their life. When I first moved to LA, I was the first ones to respond to a woman who jumped from a bridge. I was the second car who pulled up to her body. She was laying on the freeway, bones, blood, she was screaming "kill me" in so much pain. These moments, people will never understand unless you're in it. You can't erase those sounds, the images. Having to hear that for minutes until the ambulance arrived and she went silent, it was very traumatic for me.
Last Father's Day it was my neighbor. Her roommate took his life. He was so still, sitting up, eyes open and blue… These things back-to-back-to-back. It's PTSD, but it's also hard to deal with because you don't understand it. Years back my brother also attempted, my uncle took his life too. All of these things, realizing what they are, it's a lot to take in.
I feel after the last incident that happened, as a mom, business owner, living in that apartment building, people just don't understand what it's like. I'm still going through these things. This is why I say the things I say, make peace with myself, help others, let people know they aren't alone. Pharmaceutical drugs didn't work for me. Maybe this will help you too.
What advice would you give women who are interested in cannabis but afraid to be open with it?
The only way to stop being afraid is to normalize it. I know that's easier said than done, but I think when someone has the opportunity to open this conversation, they should be a little more brave to do it. I know in my own experience, slowly talking about cannabis, I know so many cannabis users — doctors, nurses, psychiatrists, professors. It's one of those things that seems like a secret thing, but it really isn't.
Don't be so afraid but if you want to open this conversation to someone you love and trust, slowly do it. It's like coming out of the closet, the more you do it the easier it's going to become, the more you normalize it.
Last question, what are some products you like to use?
I personally am a fan of just flower. I recently at night started taking a 10mg gummy or chocolate. In Washington, I like Khush Kush, they're a pesticide free brand. I also like SPOT and 420 Chocolates. Also for California, I'm here a lot. I like Stone Road Farms, I really like their brand and what they do. Another company called Henry's. They plant trees for every pack of joints sold.
Make sure to connect with Natasha by following her on Instagram at @hennabynatasha and you can book an appointment at My Shanti Bar!
---
---
You might also like
---