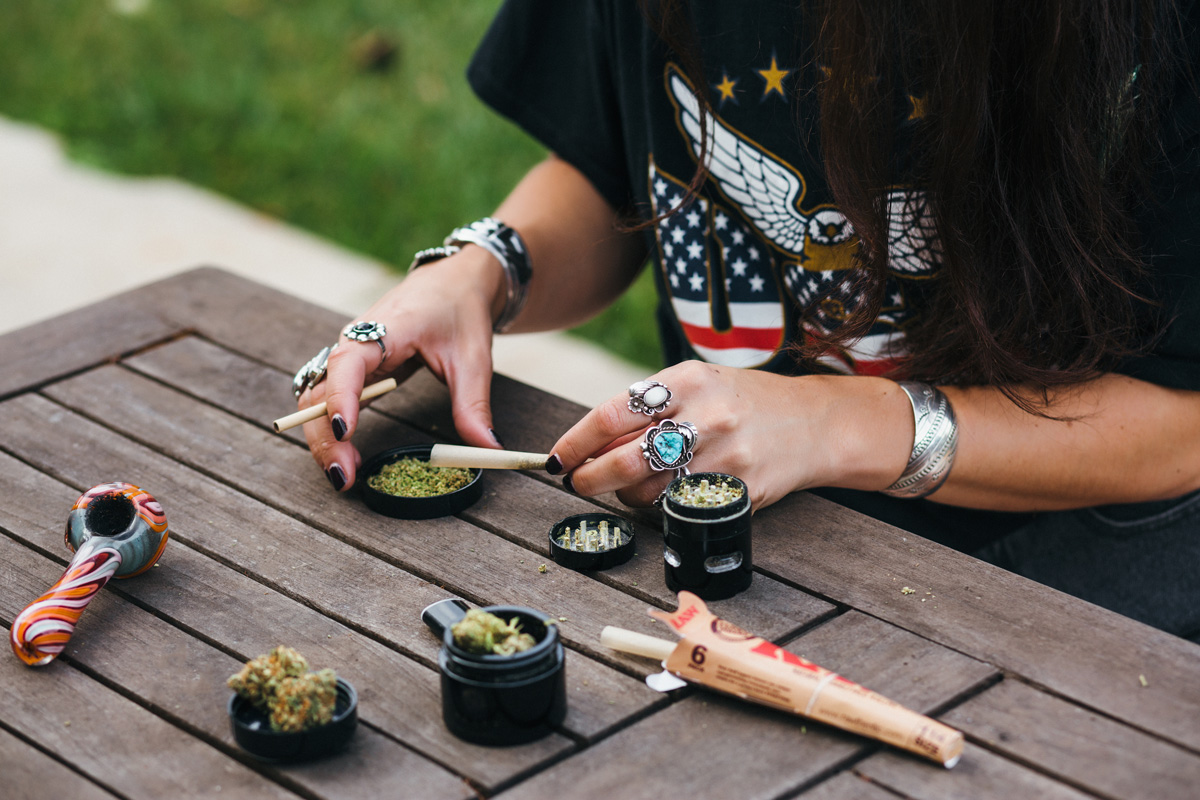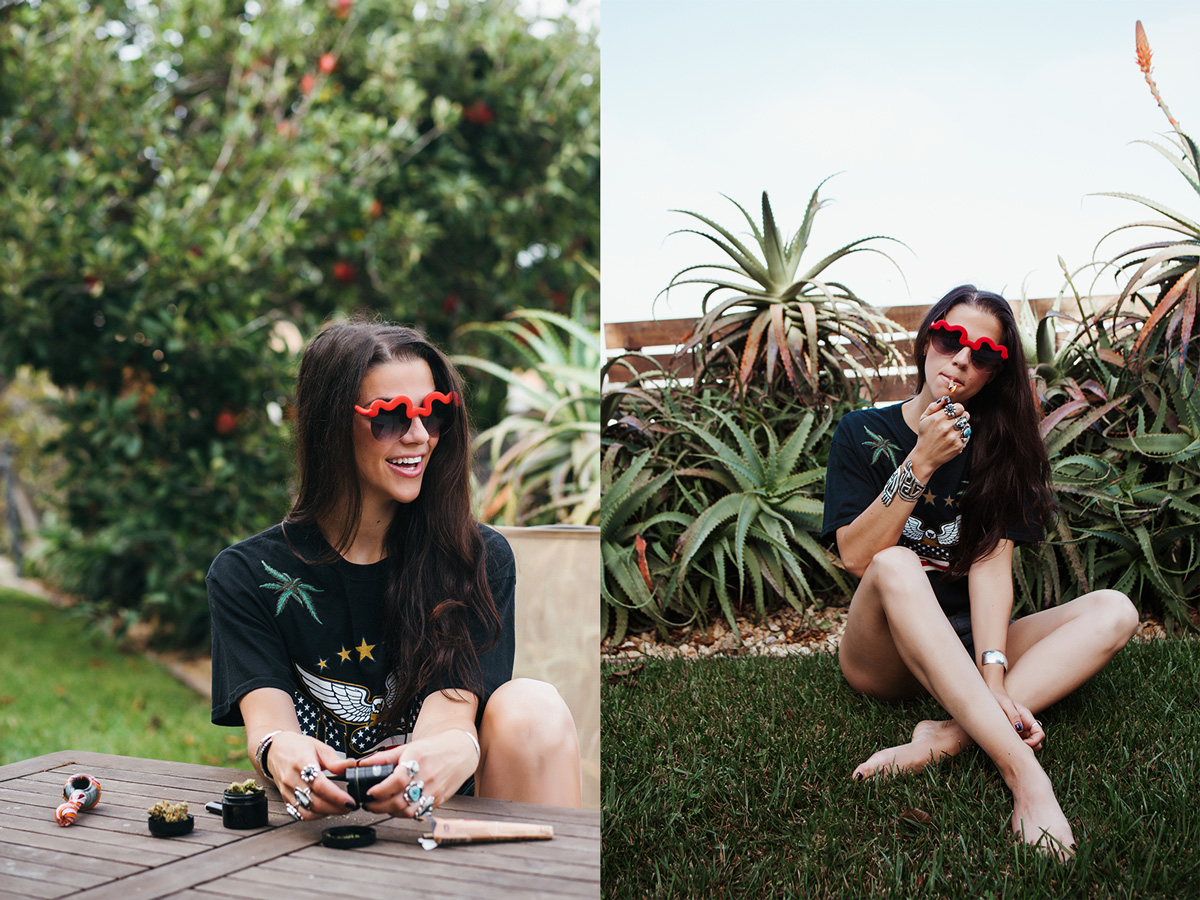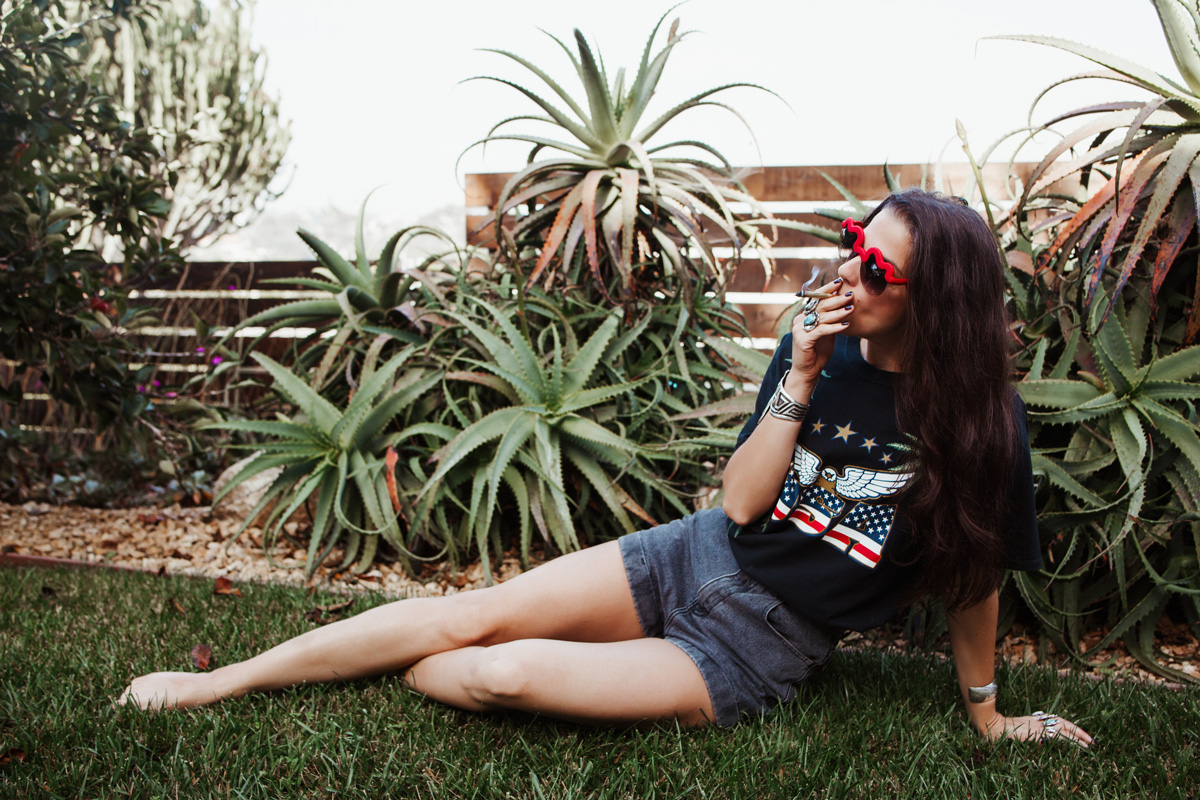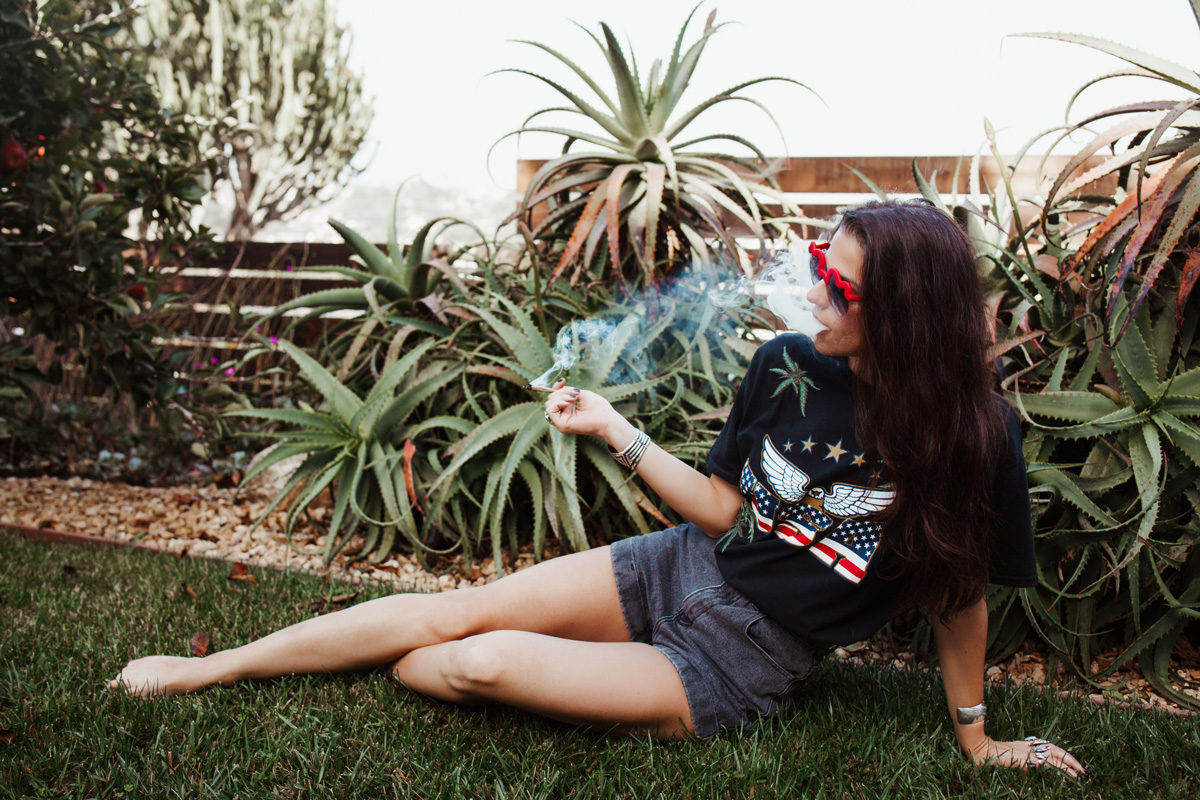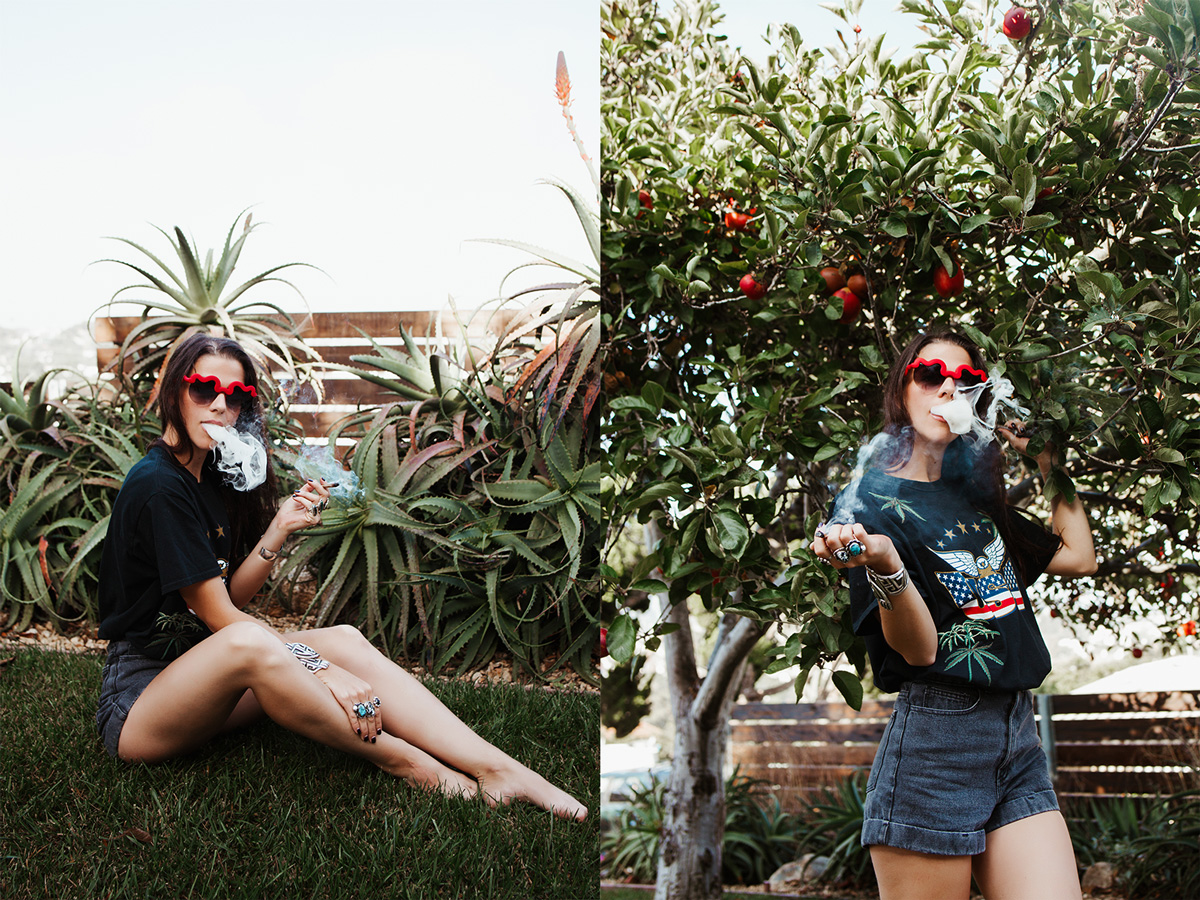 Feeling Breezy in Creatures of the Wind
Sure I'm wearing all black for Black Friday, but I keep it green with Creatures of the Wind. I fell in love with their recent Capsule Collection after seeing it at Marley Natural's colette pop-up in Paris.
Shane Gabier and Chris Peters of Creatures of the Wind created the line in conjunction with System magazine's weed issue. Vintage shirts, sweatshirts and jackets feature hand-drawn cannabis embroidery. When I saw this one-of-a-kind USA shirt, I knew it was a match made in fashion heaven.
Want to score your own Creatures of the Wind Capsule Collection? Click here to shop all the custom threads. If you're a Penn State, Orioles or Knicks fan, you'll want to jump on these vintage gems.
Thanks again to the lovely Arielle Levy for snapping these while I was in San Diego. What a great start to the morning — a couple joints in the sun!
While I'm not a huge fan of physical Black Friday shopping, the online sales get me every time. Do you have anything big on your holiday wish list or are you a sucker for (perceived) savings?
---
---
You might also like
---