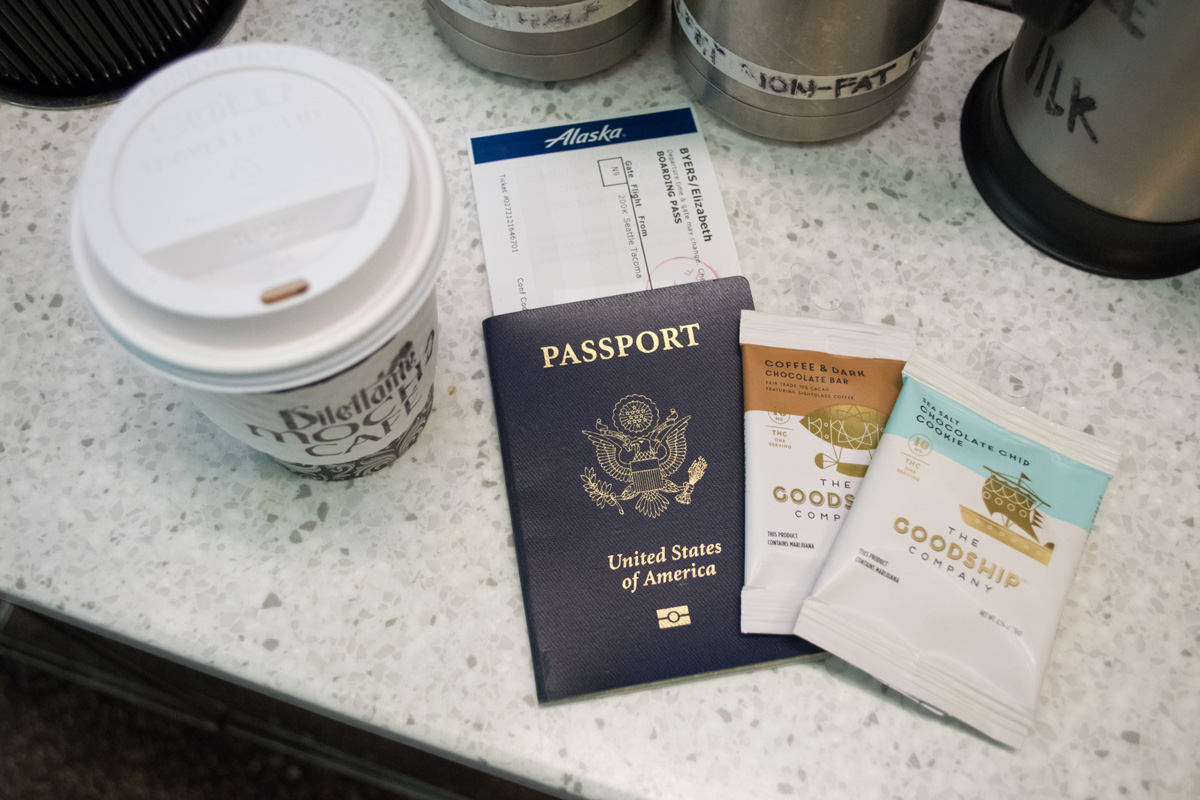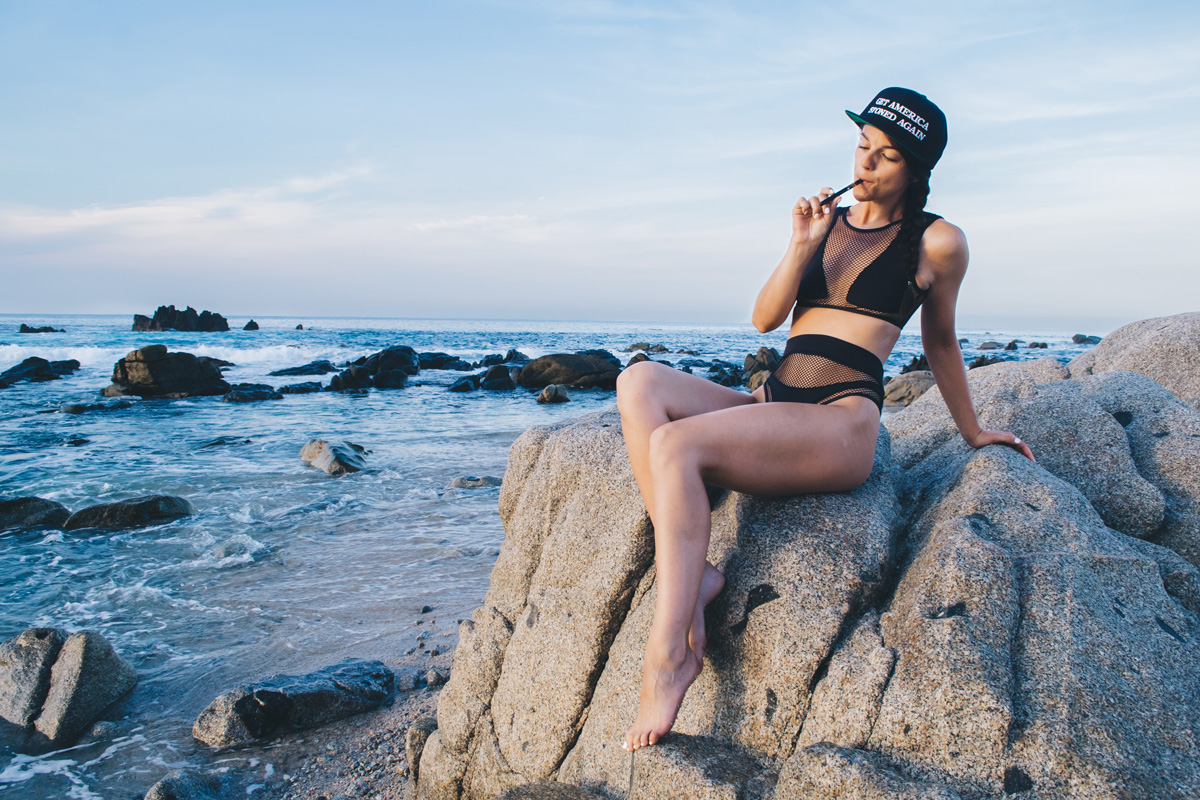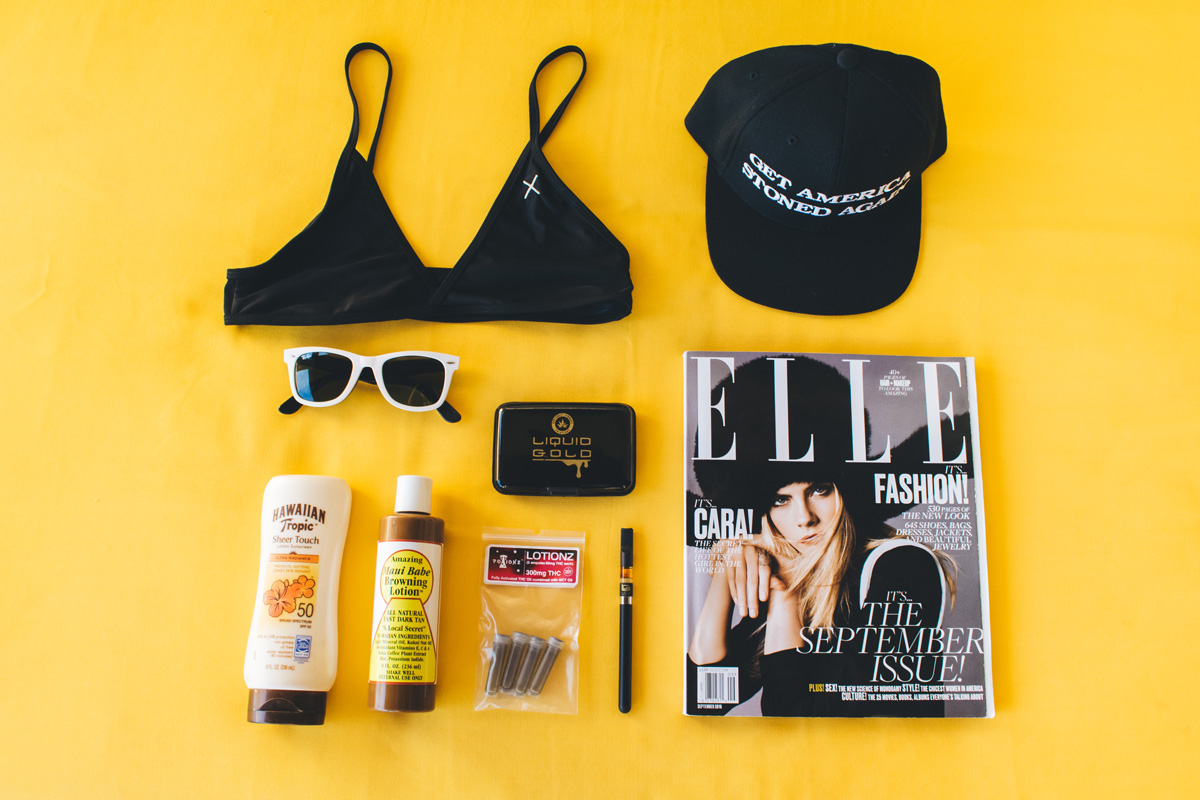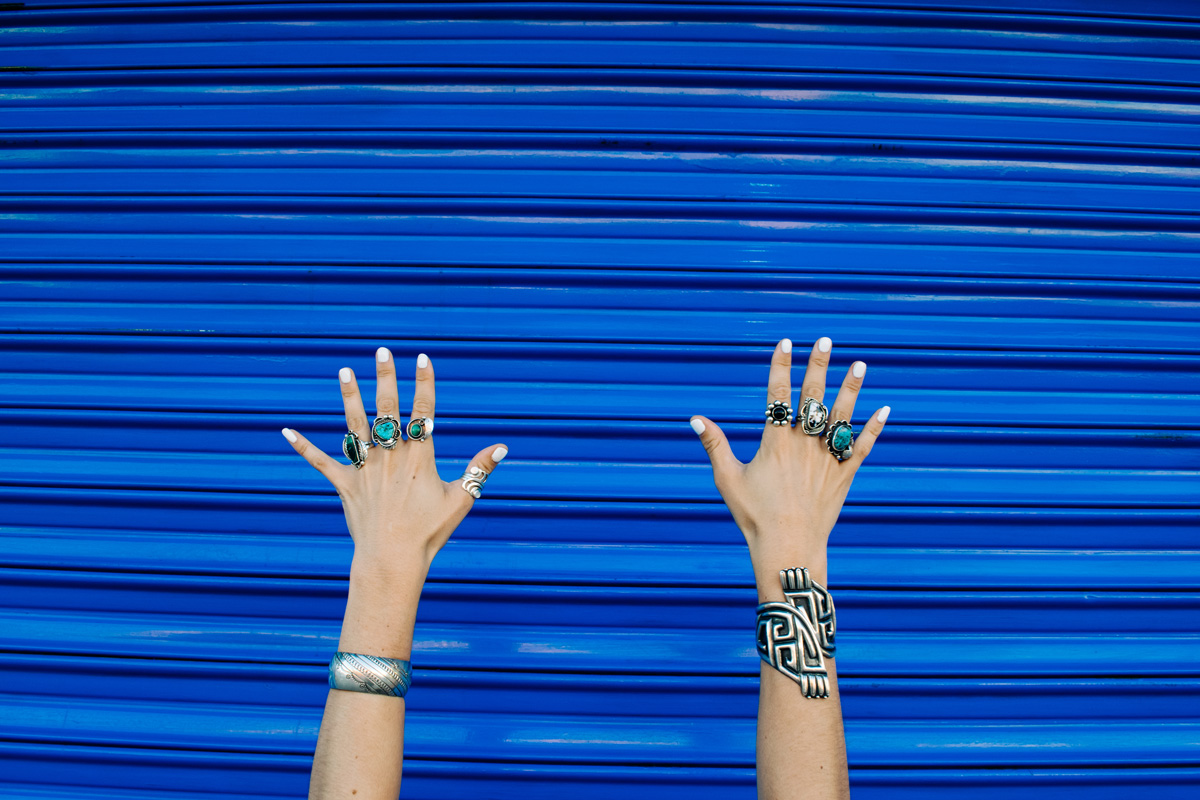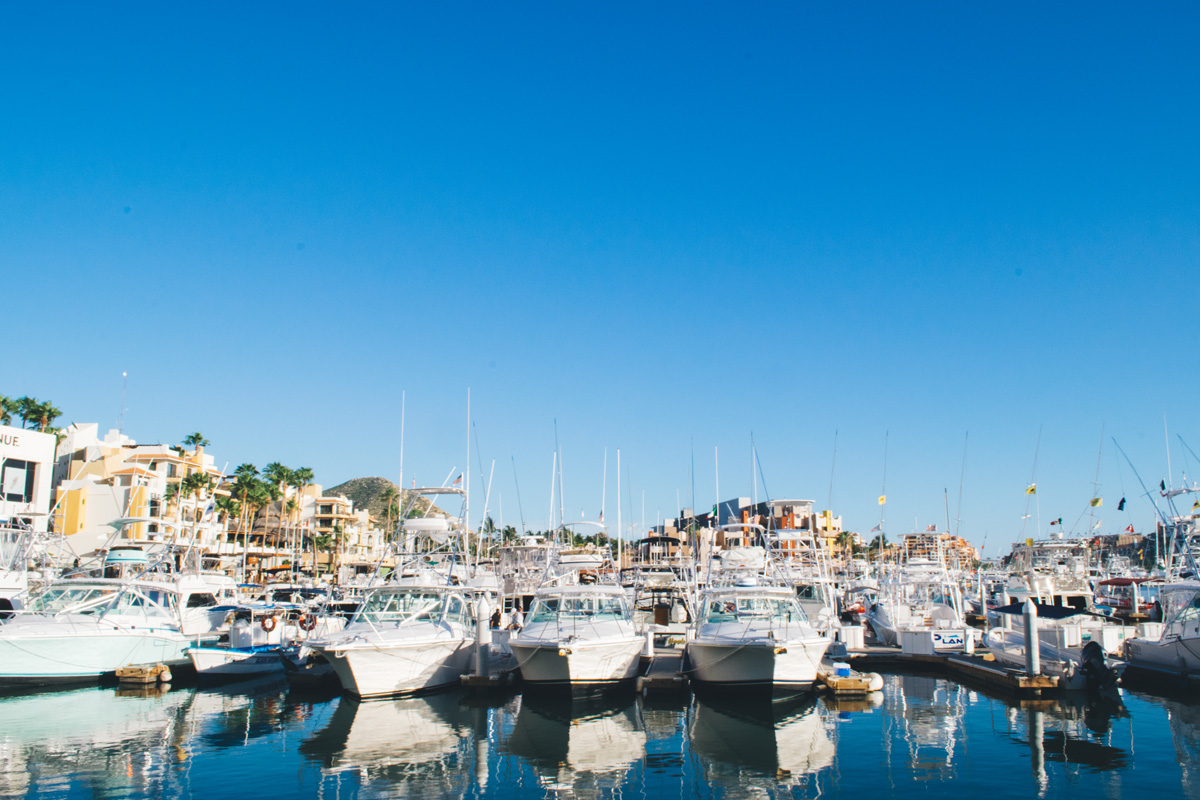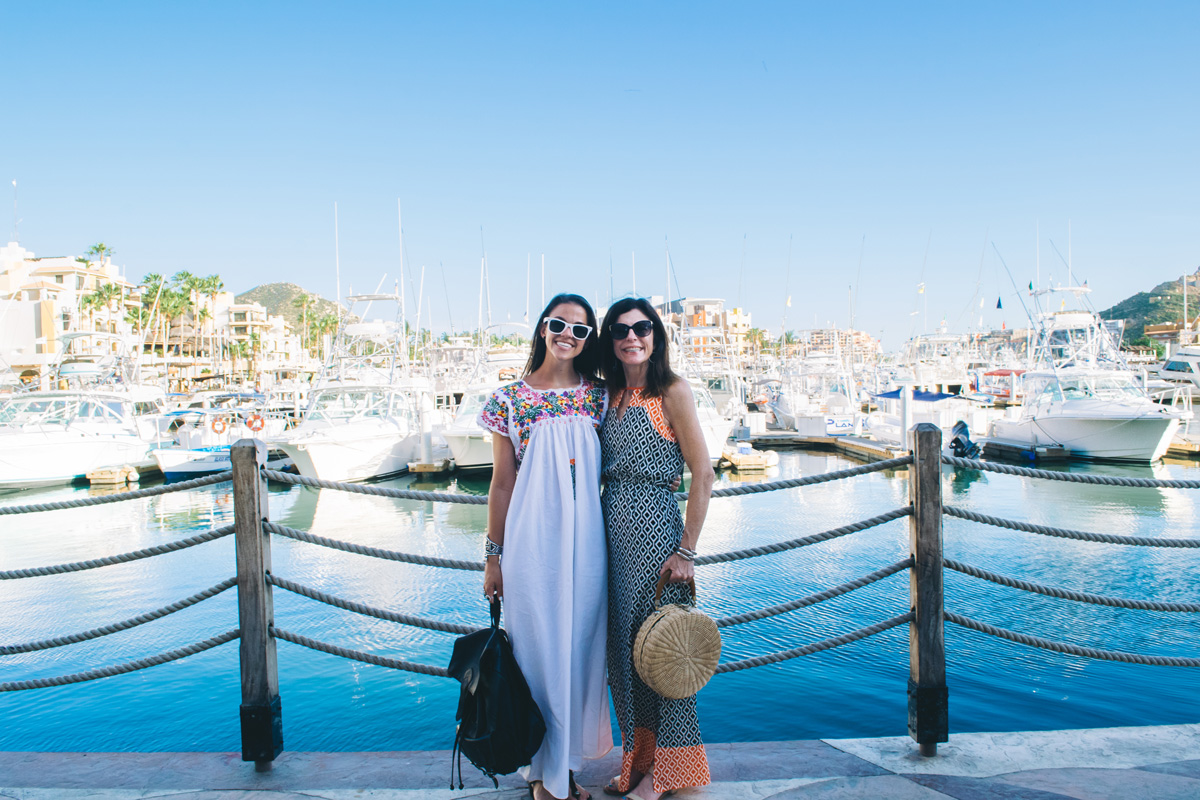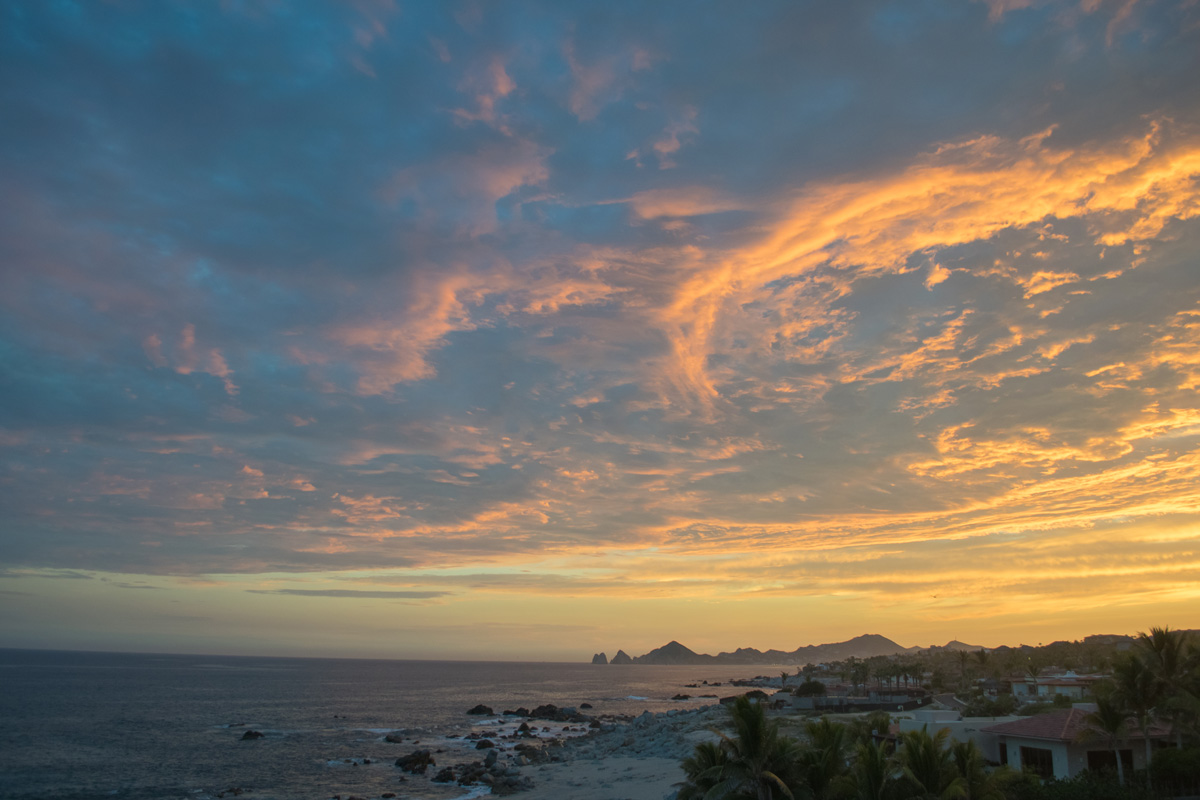 Every other summer, Mom and I spend a week at Hacienda Encandata in Cabo San Lucas. What started as an impulse purchase after too many mimosas at a timeshare tour, has turned into a decade of travel. This year, however, marks the first year Cannabess goes to Cabo.
This trip started one week later than planned. Unbeknownst to Mom, that *enhanced* ID only works via land and sea, not air travel. Her passport? Three hours from us expired in a desk. Picture us at the airport around 5 AM being told we cannot board our flight. Lesson learned the hard way.
Our (actual) trip to Cabo started out on the Goodship. Edibles, that is. I picked up a few of my favorites from Have a Heart in Greenwood. Before we'd even left SeaTac, weed elevated our adventure.
With the pending election and divisive rhetoric towards Mexico, I couldn't wait to wear my Chongwear hat to Cabo San Lucas. I want everyone to know — I vote legal weed. I love to talk politics and have no qualms holding back. This hat provided ample opportunity to talk Trump, legal weed and voluntaryism.
Since I typically work 24/7, I made plenty of time to relax. Like clockwork, Mom and I started our mornings with breakfast in our room or at the resort restaurant. Next we'd put on our swimsuits and head to the pool.
Once there, we read books, napped, swam, sipped cocktails and applied our Lotionz. My personal preference is in piña coladas. Around noon we placed orders for food, usually fish tacos. (insert another nap here) Daily Happy Hour from 3 to 4 PM meant two-for-one cocktails.
At one point the following conversation took place:
Mom: "How do you know the edibles are kicking in?"
Me: "I don't know, I feel relaxed. The colors are more vibrant. The sun feels warmer."
Mom: "You're right. Not that things aren't already great, but marijuana just makes everything a little bit better."
Yes Mom, you get it.
Eventually we'd make it inside to freshen up for dinner. After showers and occasionally another nap, we'd catch the shuttle to town. Whenever we're in Cabo we have a few essential shop stops.
Mom and I stocked up on silver at our favorite shop, Bling Bling. This trip I purchased two new rings. I promptly lost one the week I got back to the States.
We ate dinner at several of our favorite restaurants. What better way to build an appetite than by puffing a little Gold Line? Daikoku sushi is dank for fresh fish at unbeatable prices. In fact, Mom and I have been known to eat here multiple times in one week.
Seven days in Cabo San Lucas went faster than an eighth at a house party. I am blessed to make such unforgettable memories with my mom and Mary Jane in Mexico.
Where should Cannabess travel to next!?
---
---
You might also like
---