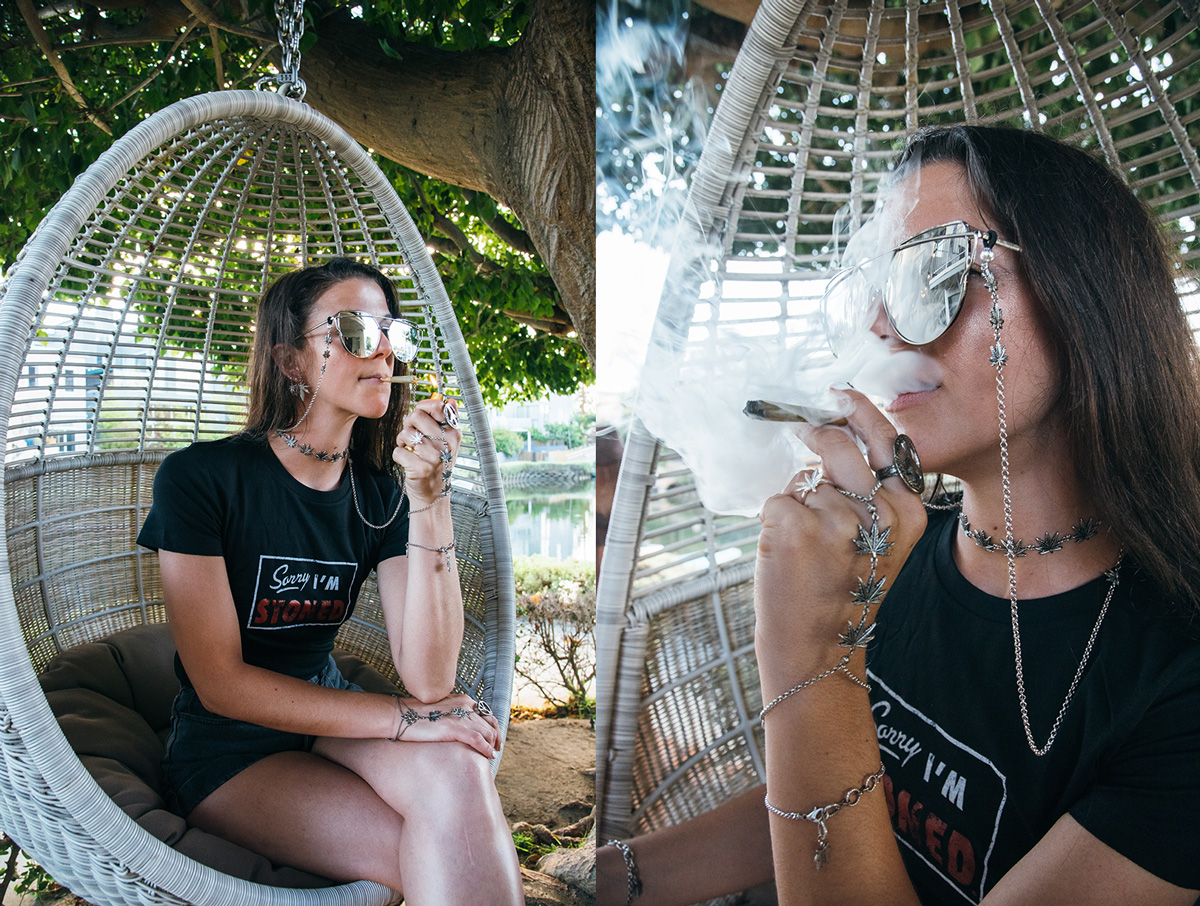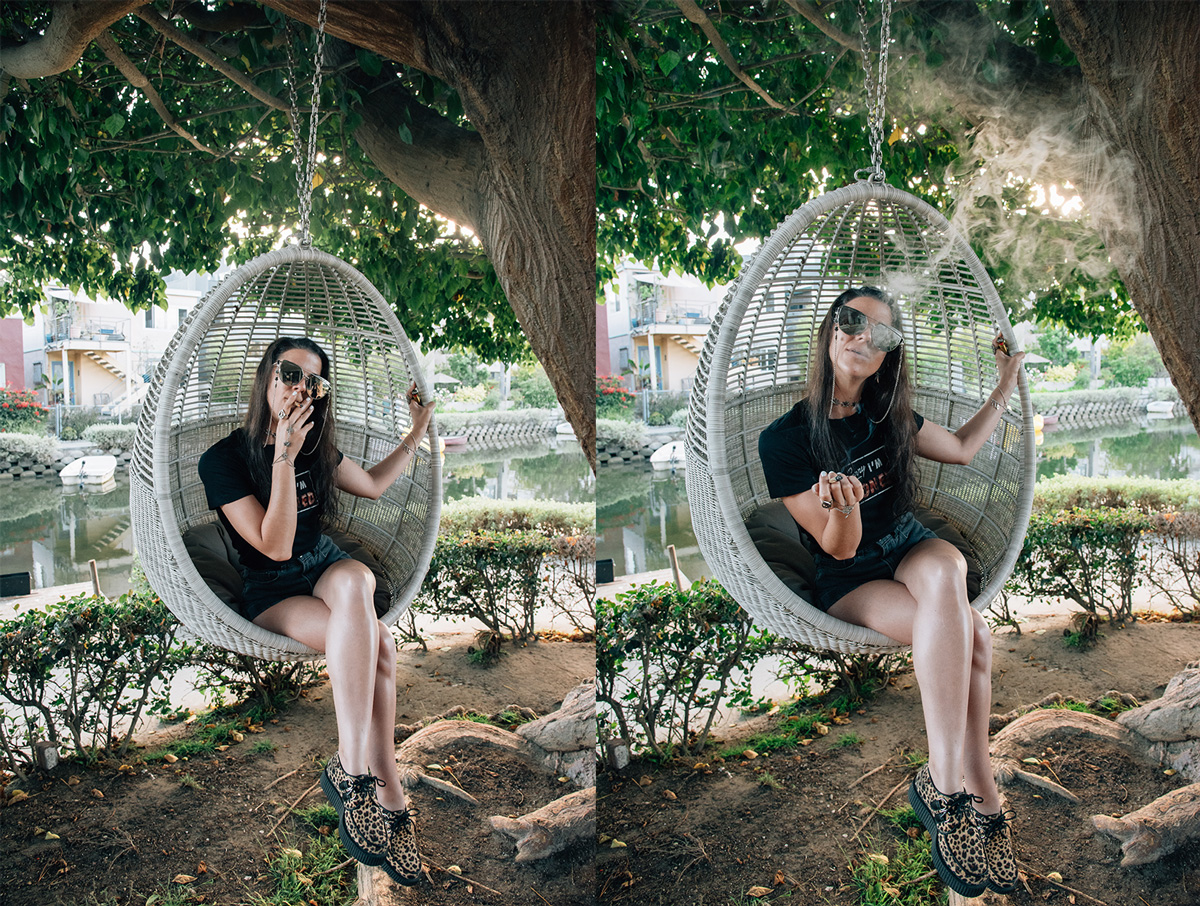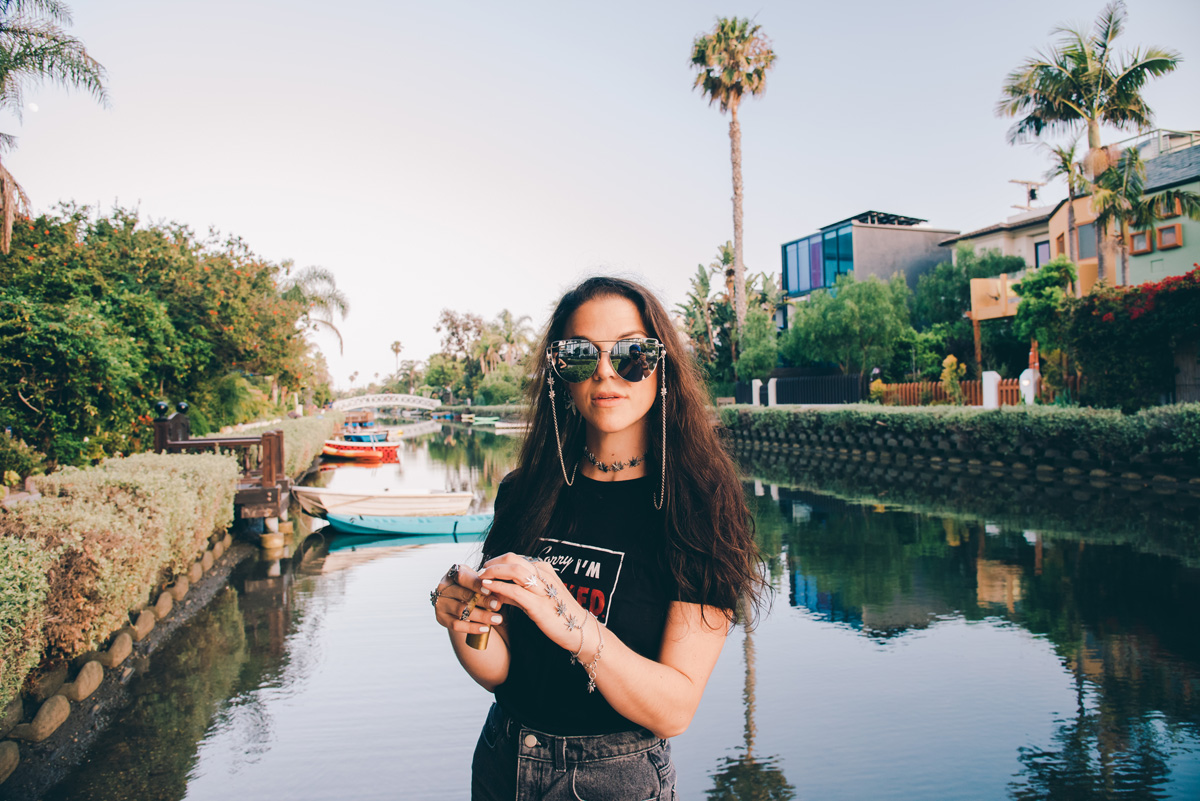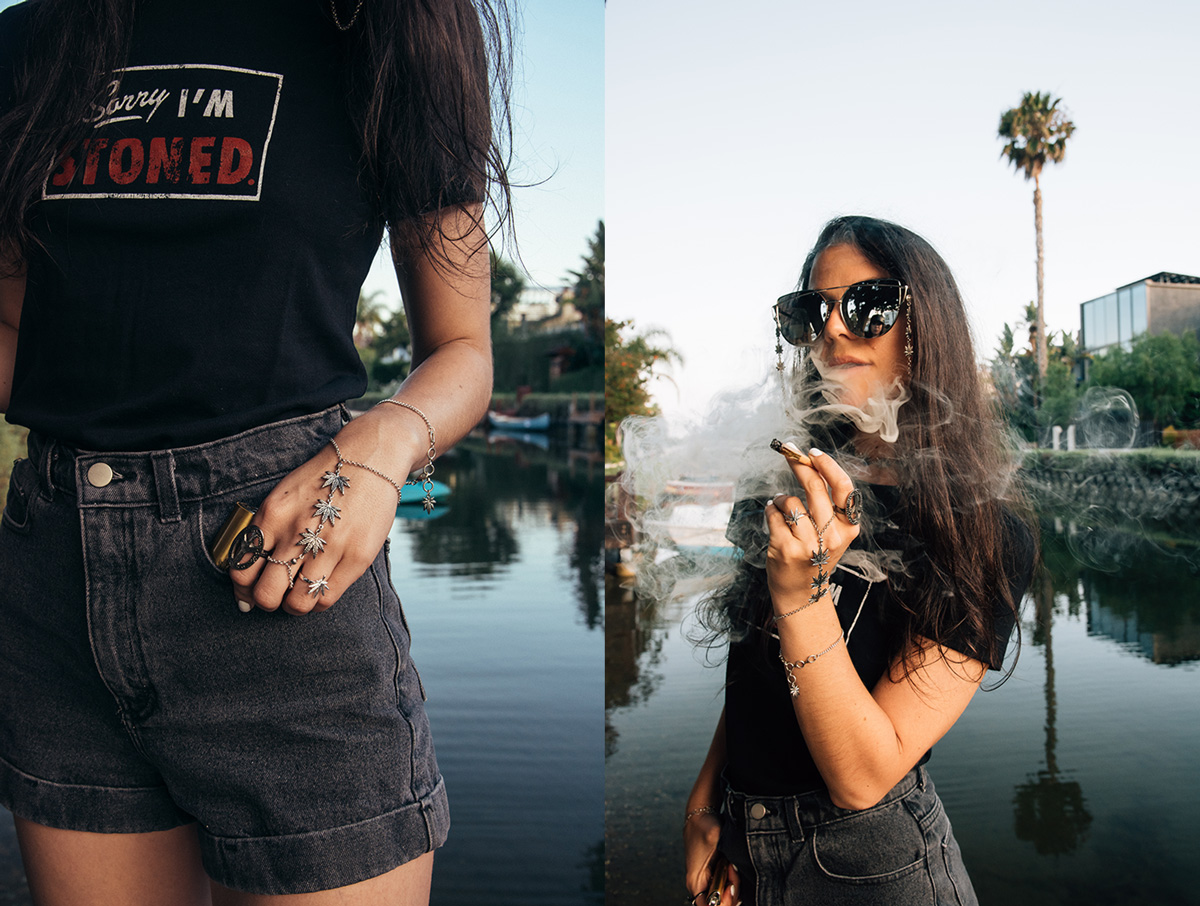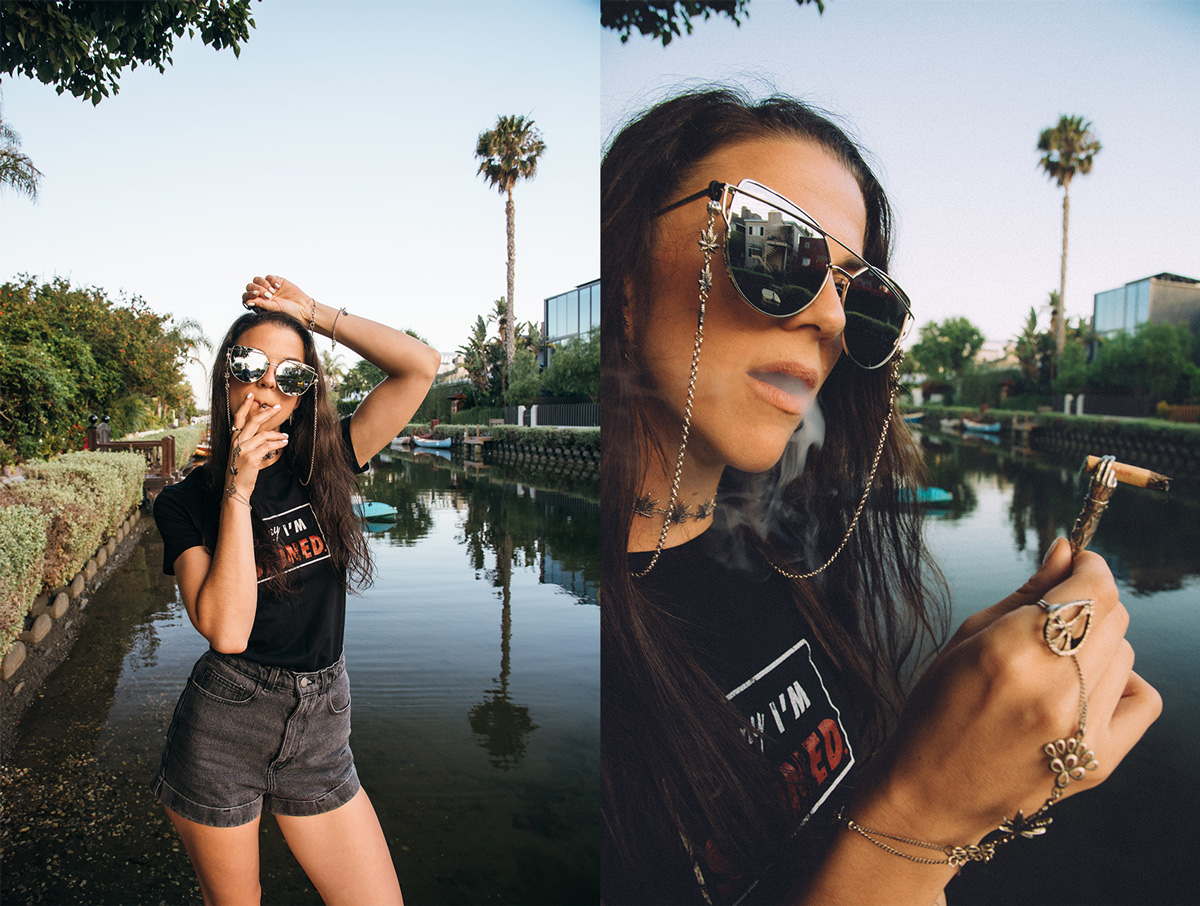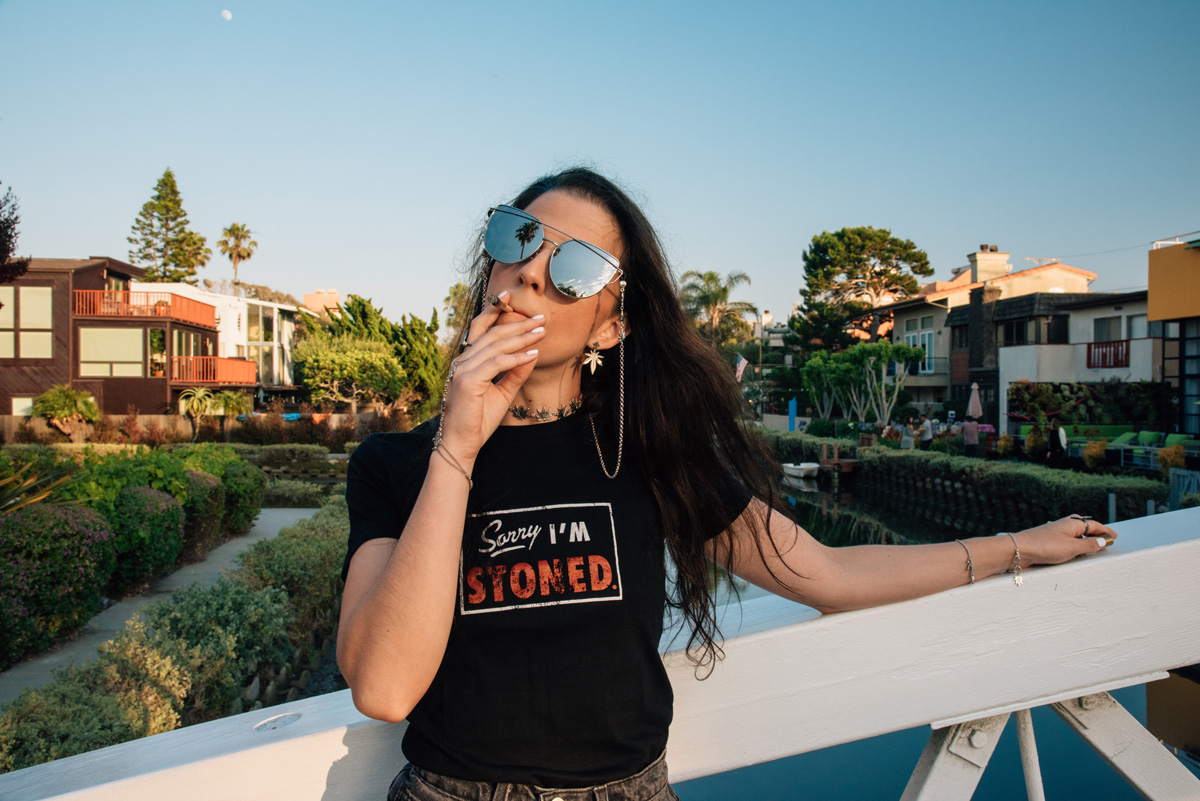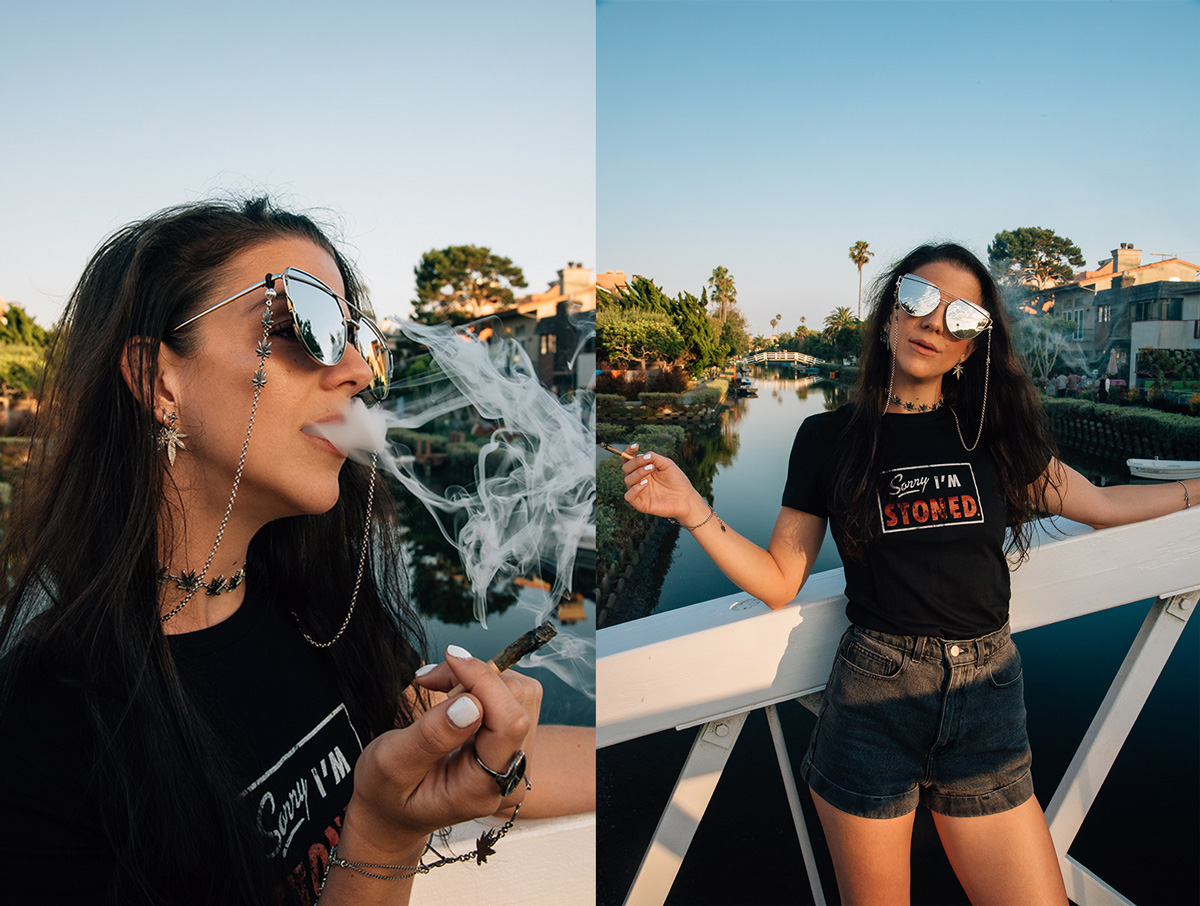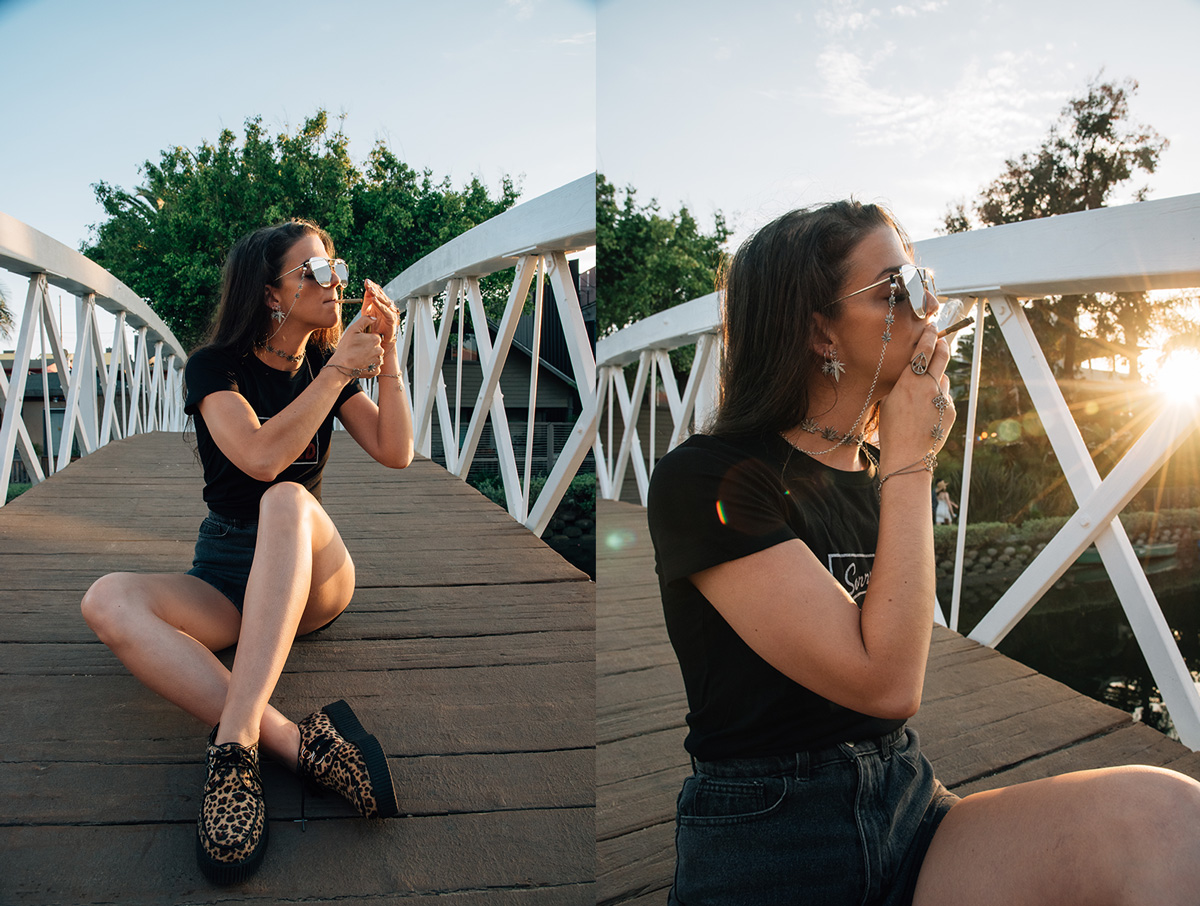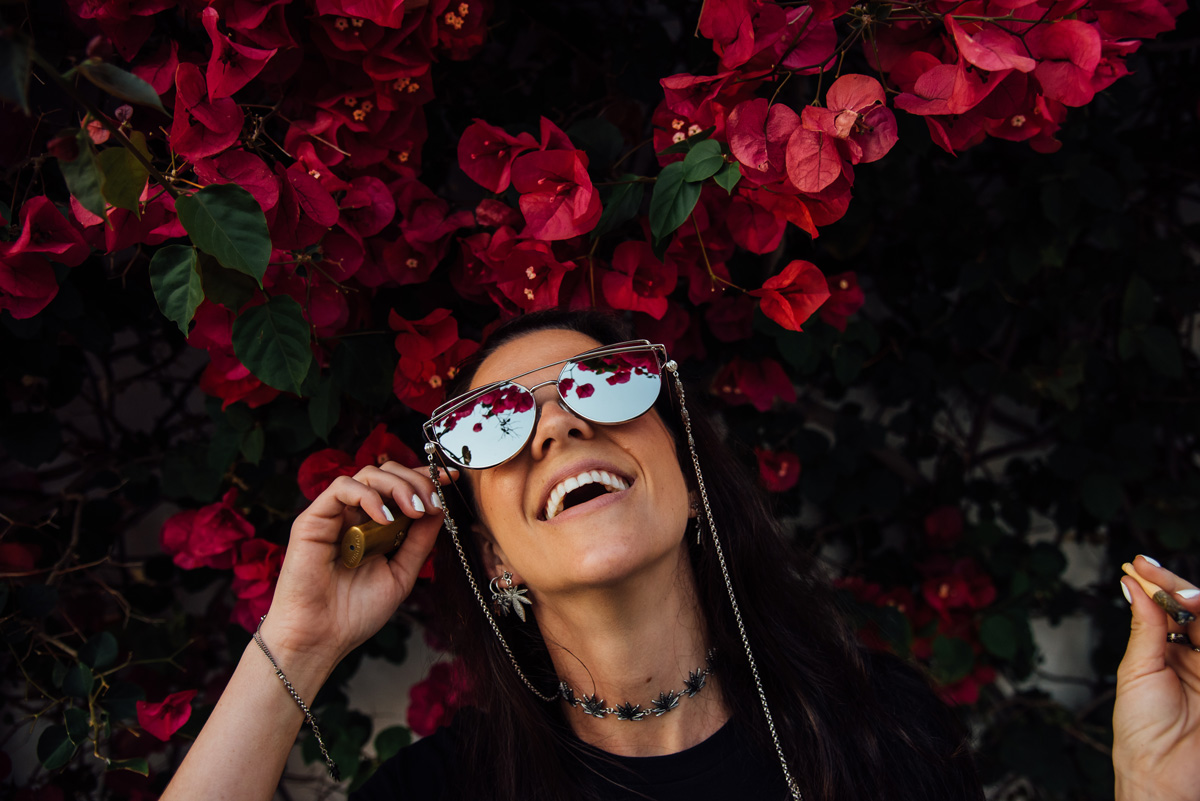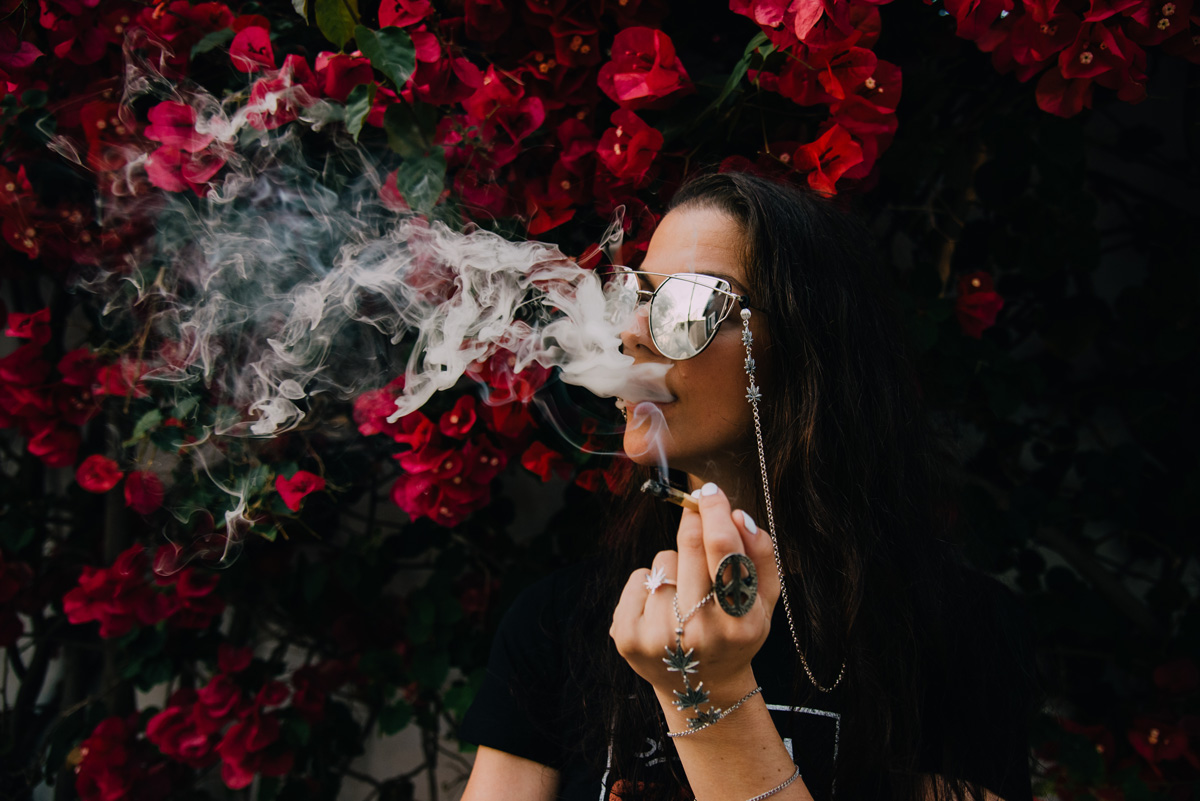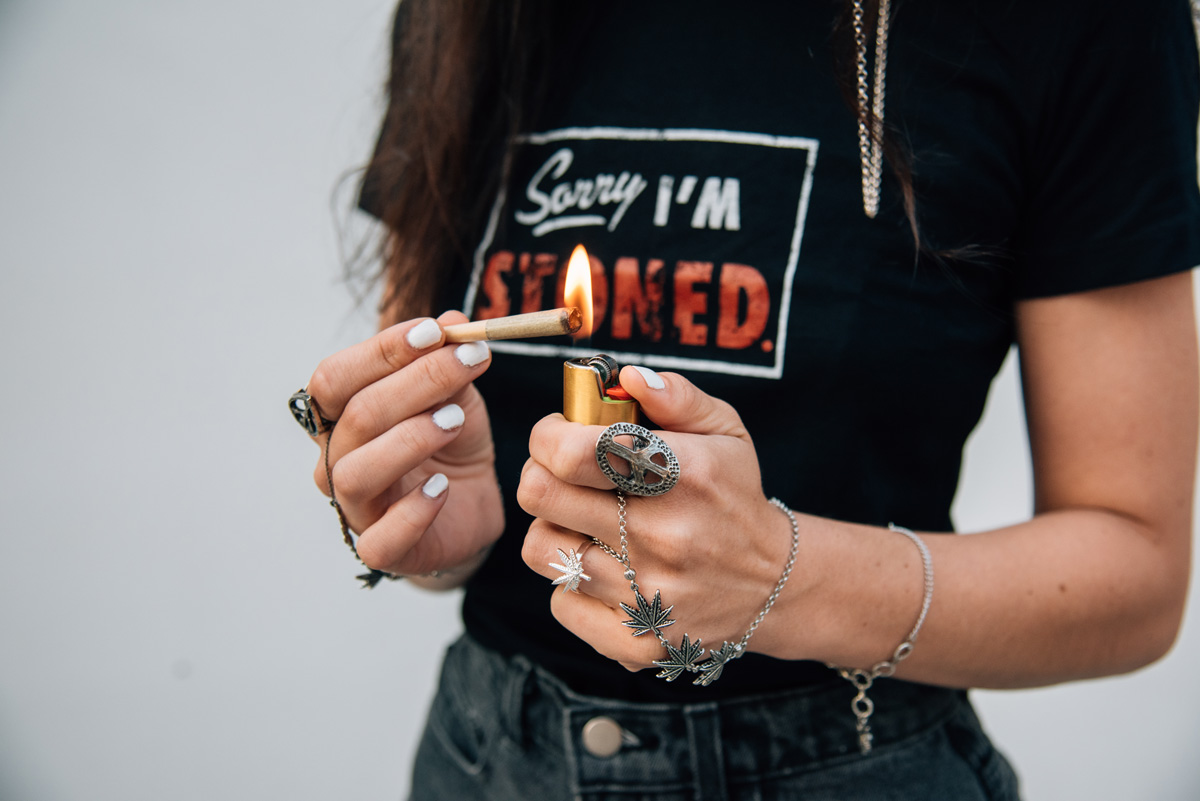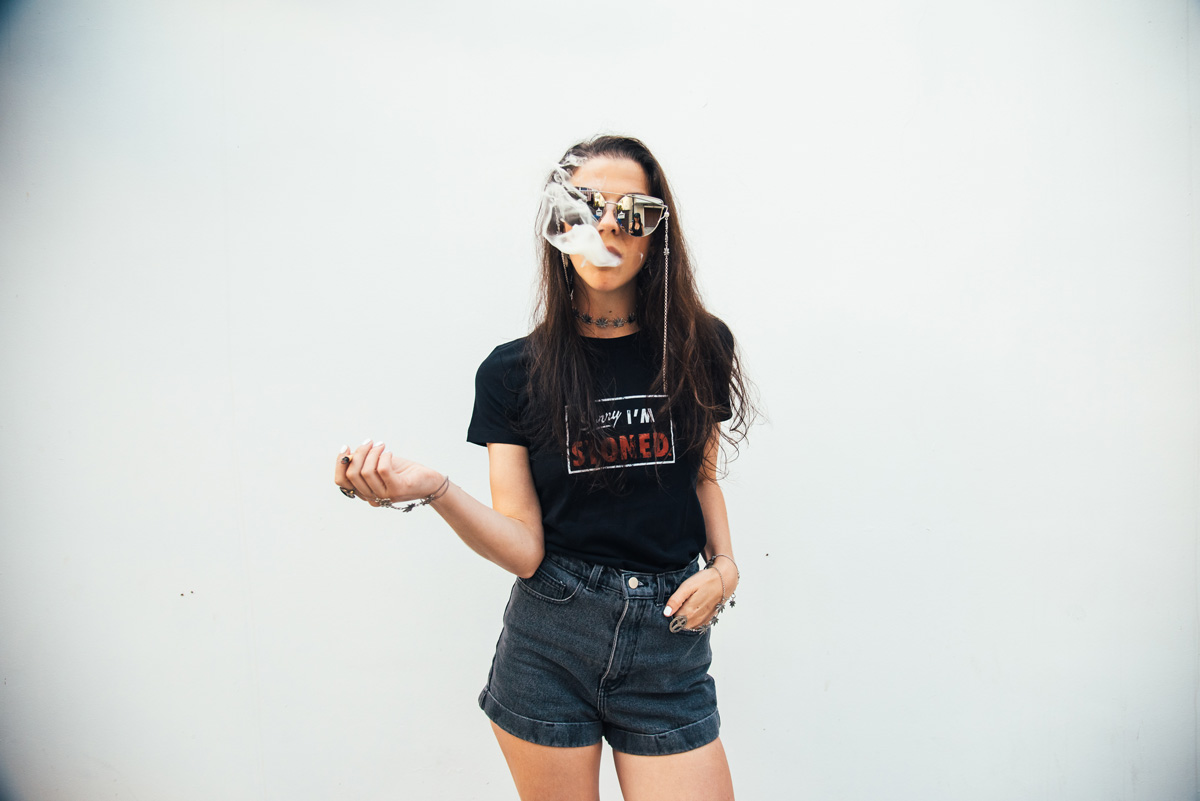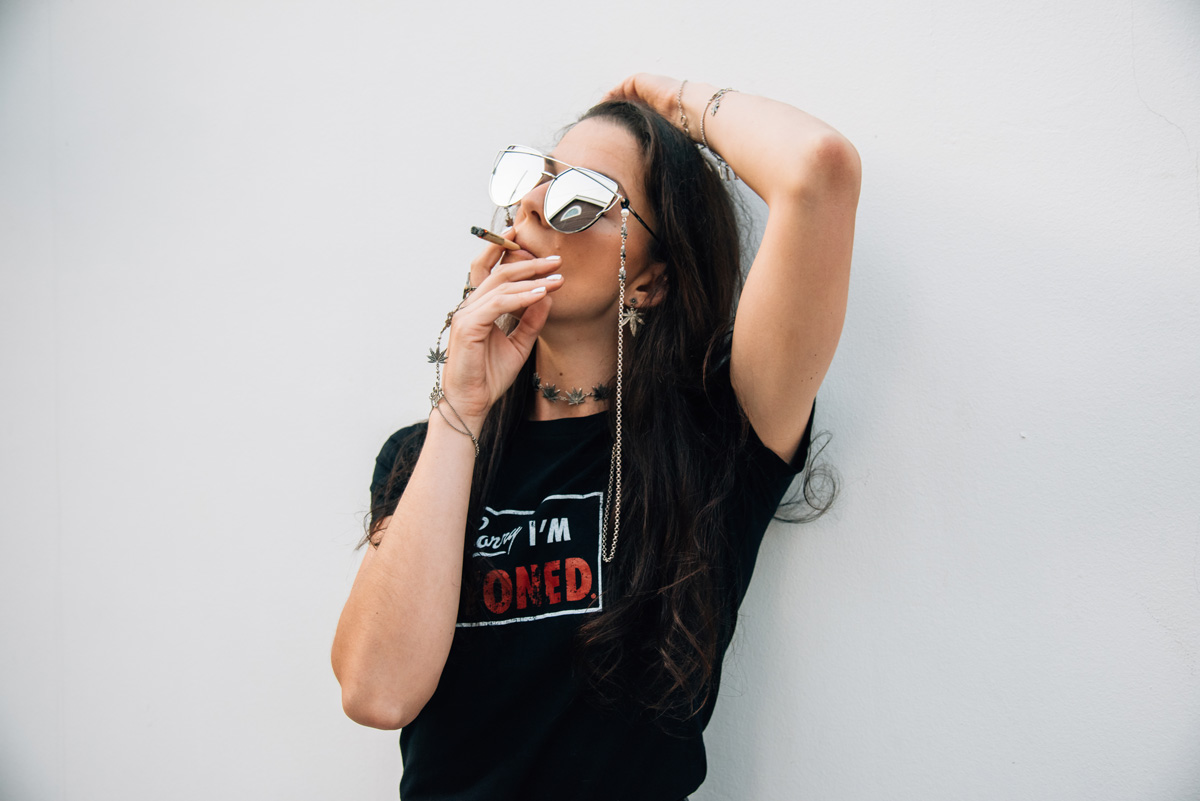 Pass the Blunted Objects to Valfre for Fashion Friday
Sorry I'm stoned with Blunted Objects and Valfre in Venice Beach. We shot this Fashion Friday at one of my favorite smoke spots — the canals!
I met up with Melodie of Blunted Objects and my friend Dimi for a west side adventure. Melodie styled me in her Tattoo Leaf Choker, Bud Leaf Cross Hand Chain, Frosty Leaf Filigree Hand Chain, Top Shelf Leaf Earrings and the Trinity Leaf Eyeglass Leash. Valfre's Sorry I'm Stoned shirt paired perfectly with black shorts and the silver accessories.
We started our shoot at my friend's house where I found major inspo in his hanging chair. Two joints later, we meandered down the canals to chief on the docks and bridges. As we smoked a few more joints, the sun shifted throwing golden hour light across the canals. The air remained calm for ideal canna photo conditions. Ugh, I am forever reminded why I love Venice Beach.
Want to score your own Blunted Objects while saving a few bucks for, well, blunts? Use the code CANNABESS and get 15% off your order!
Thank you again to Melodie for coming to style our shoot and thank you Dimi for taking pictures. Edits done by yours truly — moi. As for outfit deets, here they are:
Shirt: Valfre
All Jewelry: Blunted Objects
Shorts: American Apparel
Shoes: T.U.K.
Sunglasses: Zero UV
---
---
You might also like
---