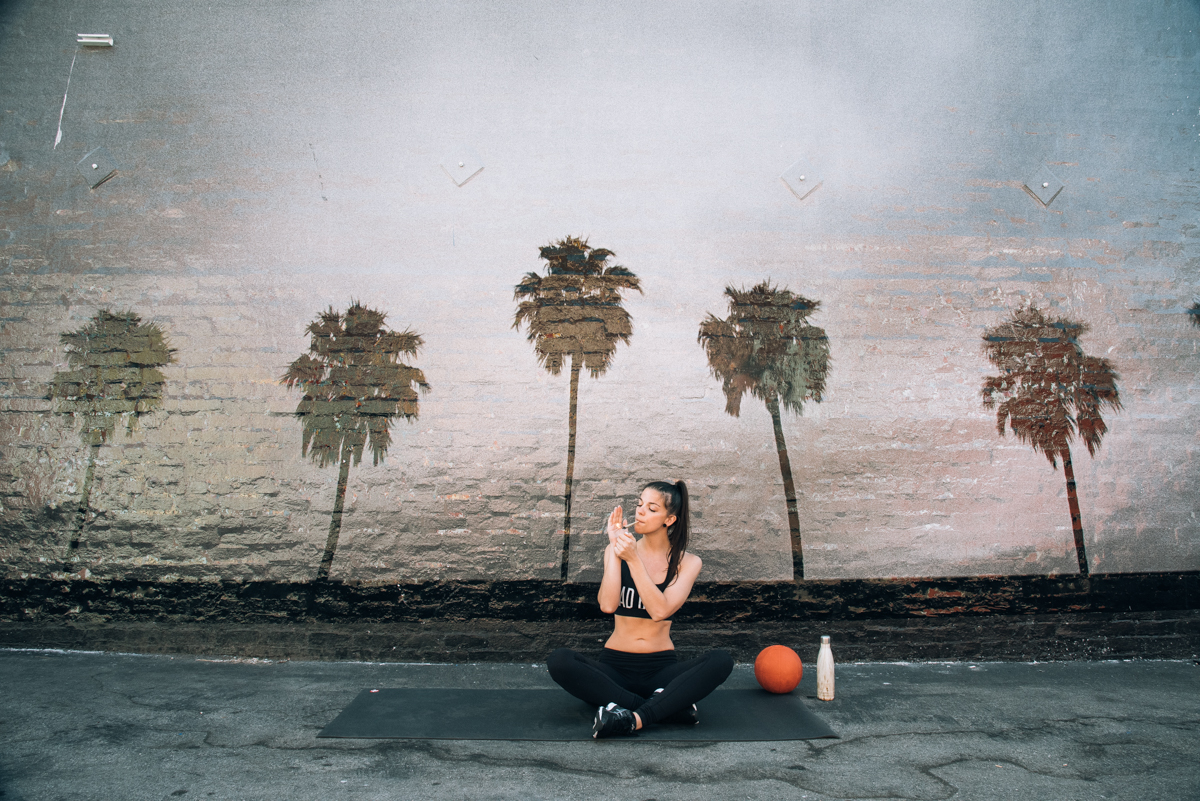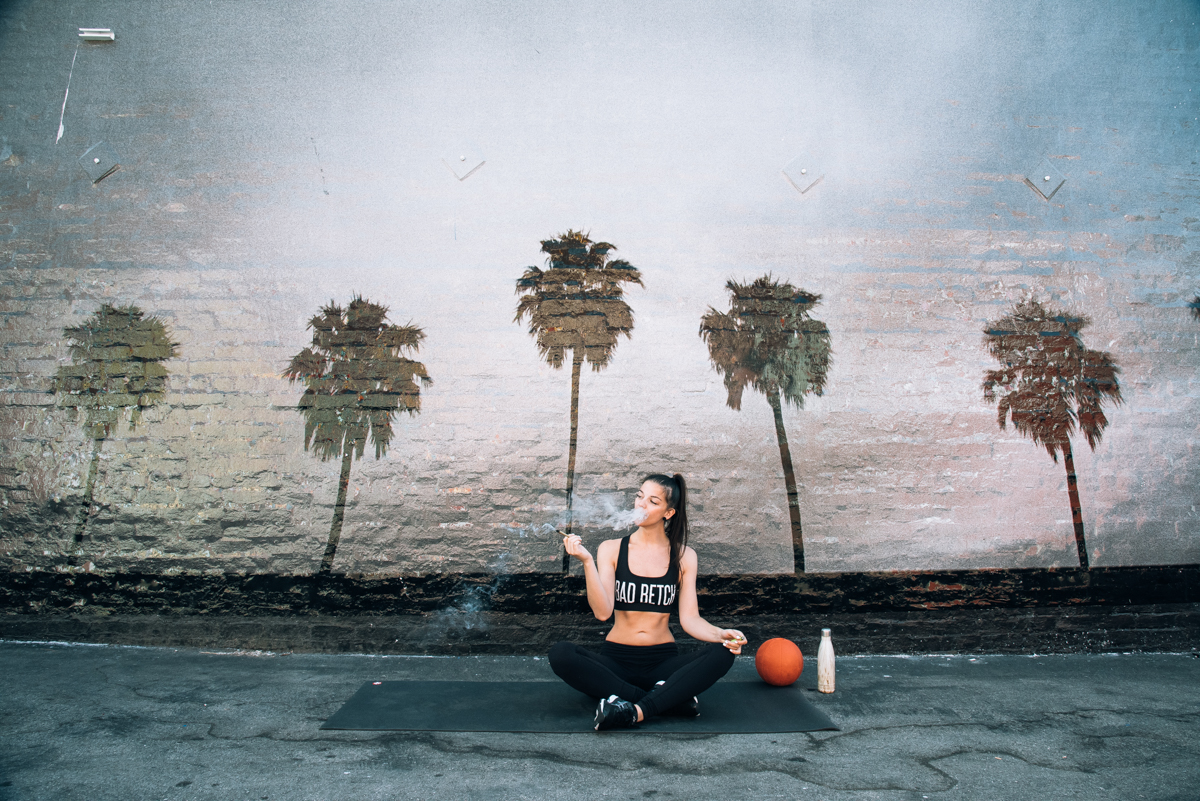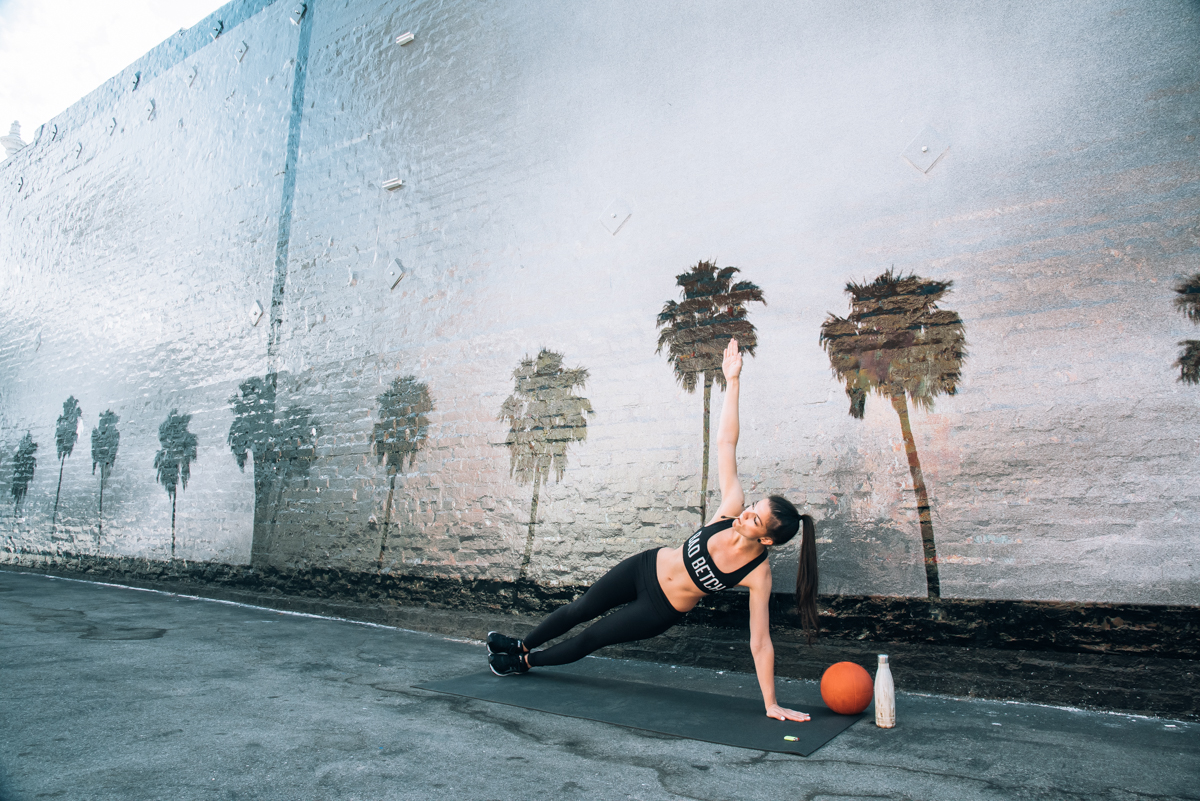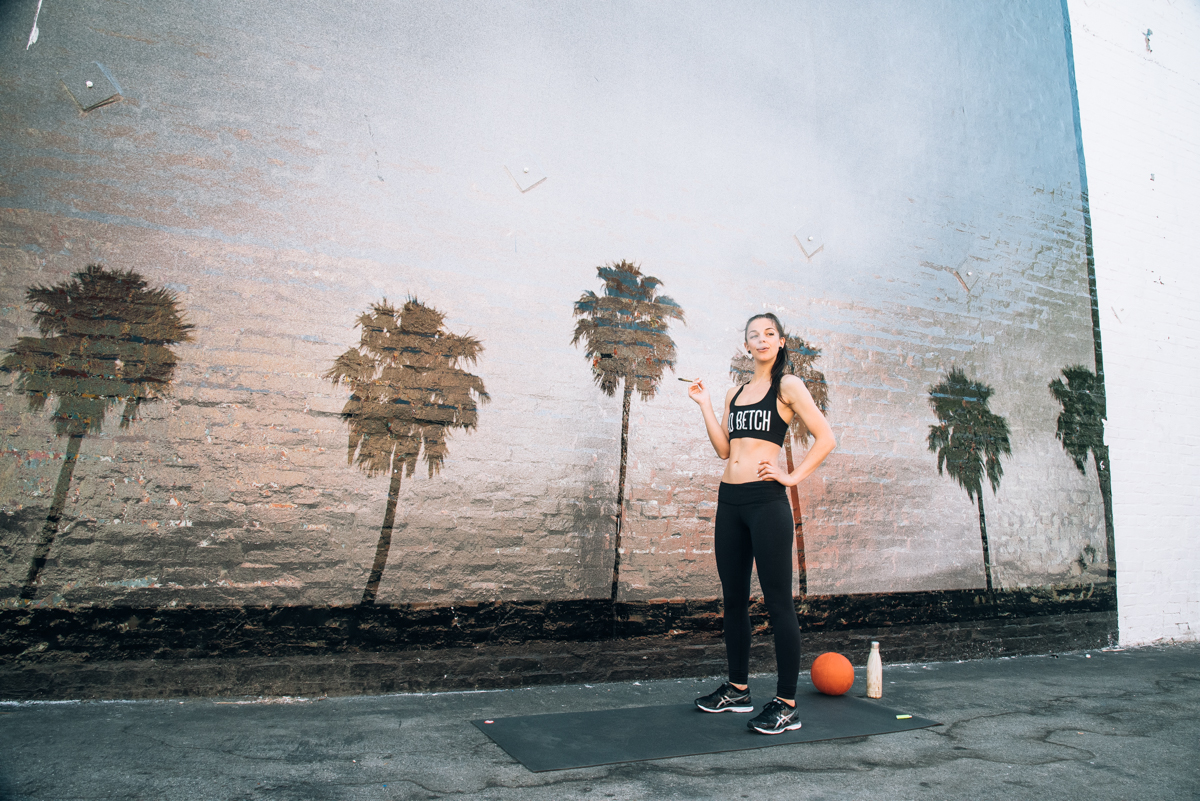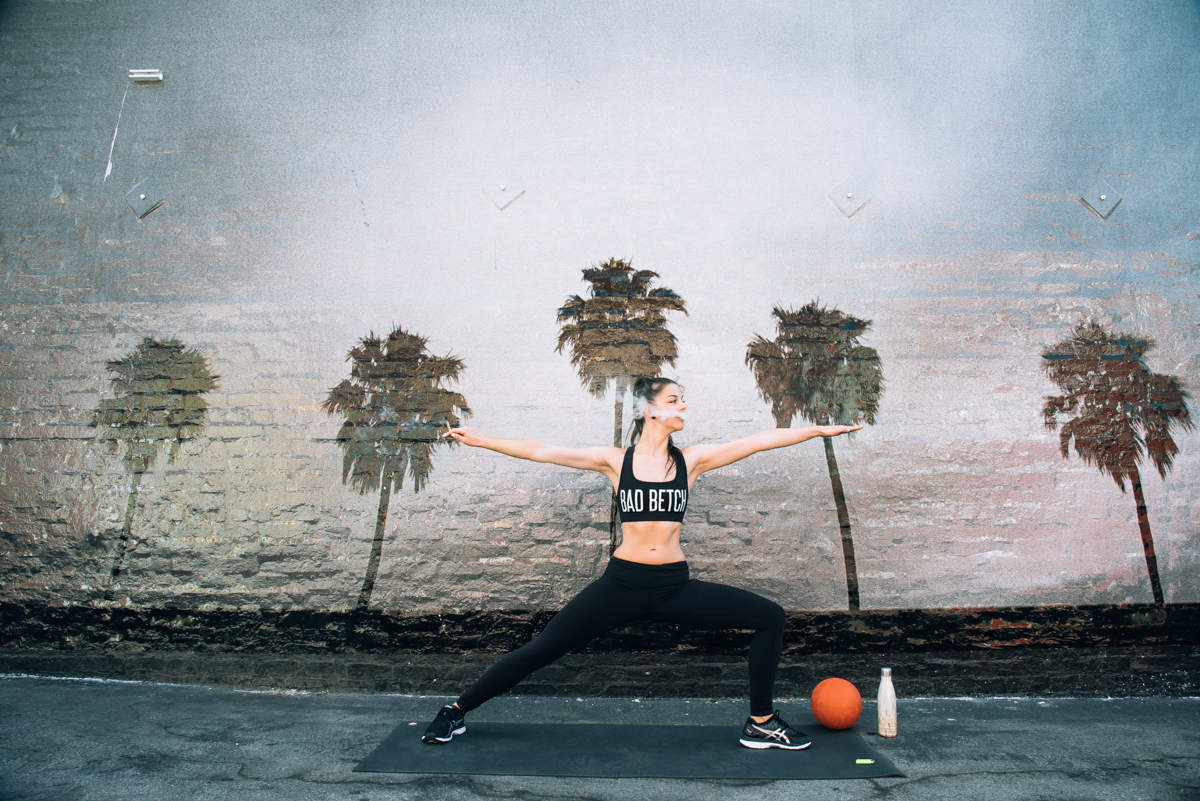 Bad Betches Blaze before Workout Wednesday
It's no secret I love weed and workouts, but what's my routine? For the last two years I've toned up thanks to Kayla Itsines' Bikini Body Guide. These 28-minute workouts may look simple, but they will bust your butt and make you sweat.
Bikini Body Guide, also known as BBG, is a series of four seven-minute workouts. They are broken out into arms, legs, abs and full body. Each seven-minute sweat has four exercises including push-ups, lunges, crunches and more. Like I said, these workouts look easy, but Kayla's program is designed for women and it gets results. I am always so sore the day after my BBG.
While I love a good workout, I also like to look good when I workout. (if you deny this, you're lying) This workout Wednesday I'm wearing a few of my favorite brands. Here they are:
Top — Betches
Leggings — Camdrops
Sneakers — Asics
Stretching is essential, so I wrap my BBG with a few basic yoga poses. Downward dog, side plank and warrior two are a few go-to's to loosen my muscles. Ok, sometimes a second smoke sesh followed by Apothecanna's extra strength lotion helps.
What's your weed and workout routine? Does anyone else smoke before they break a sweat? Watch my video below for a sneak peek at my favorite BBG exercises. Most of these are so simple you can do them at home!
---
---
You might also like
---