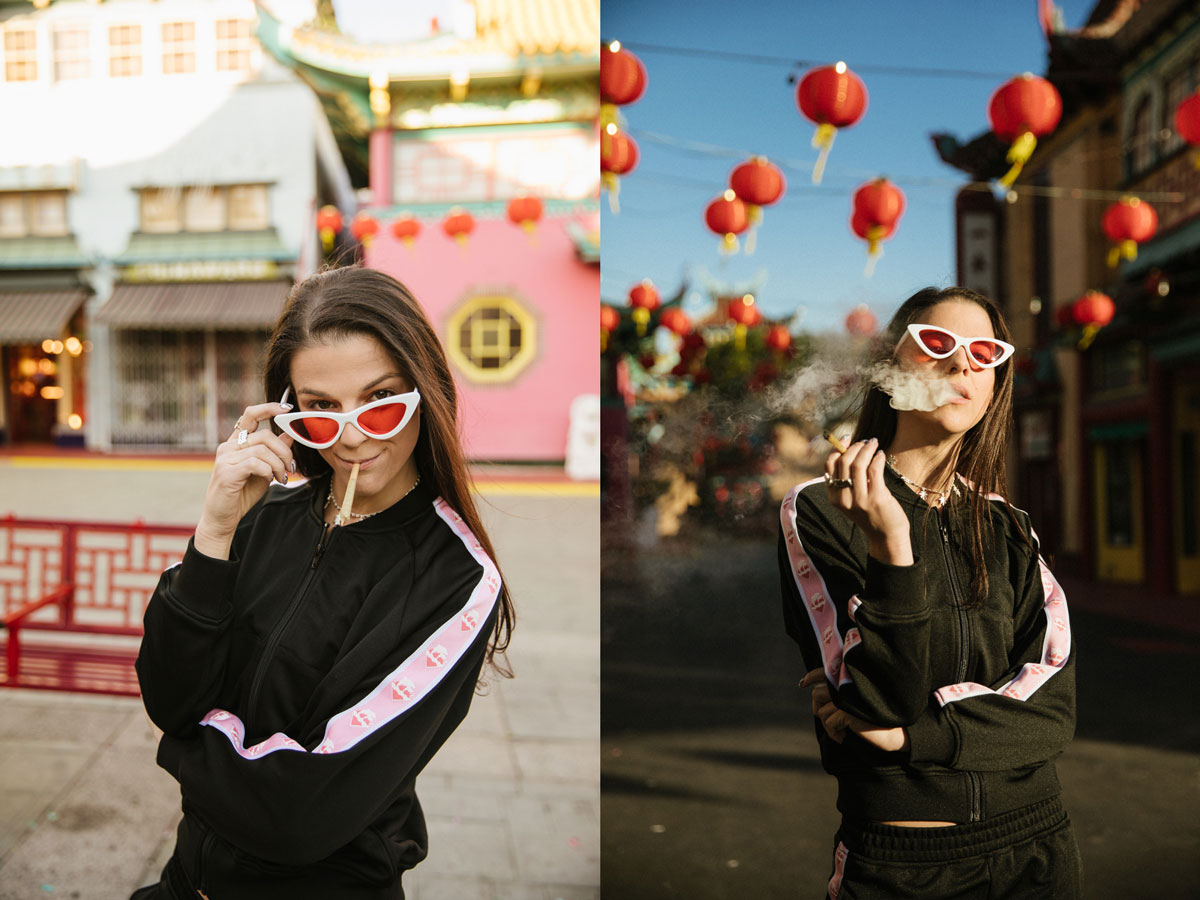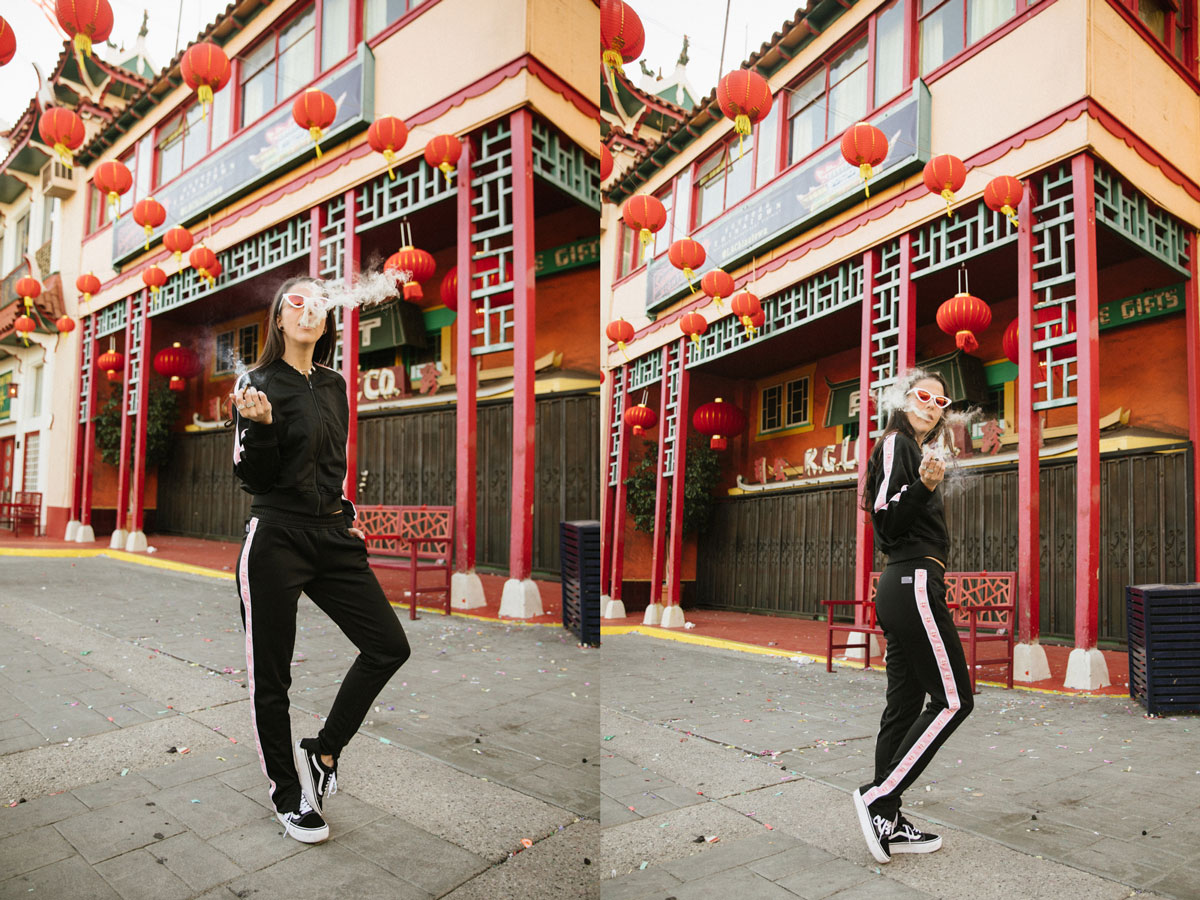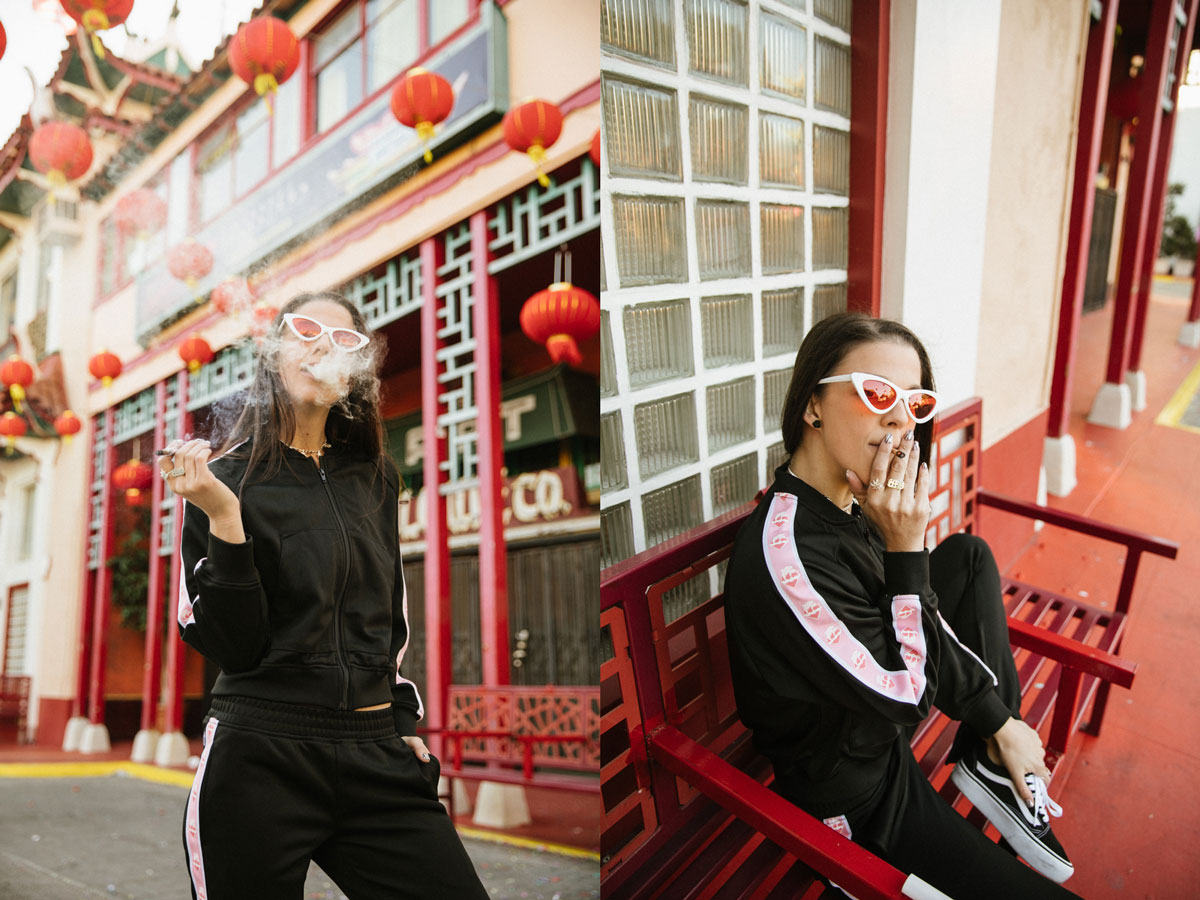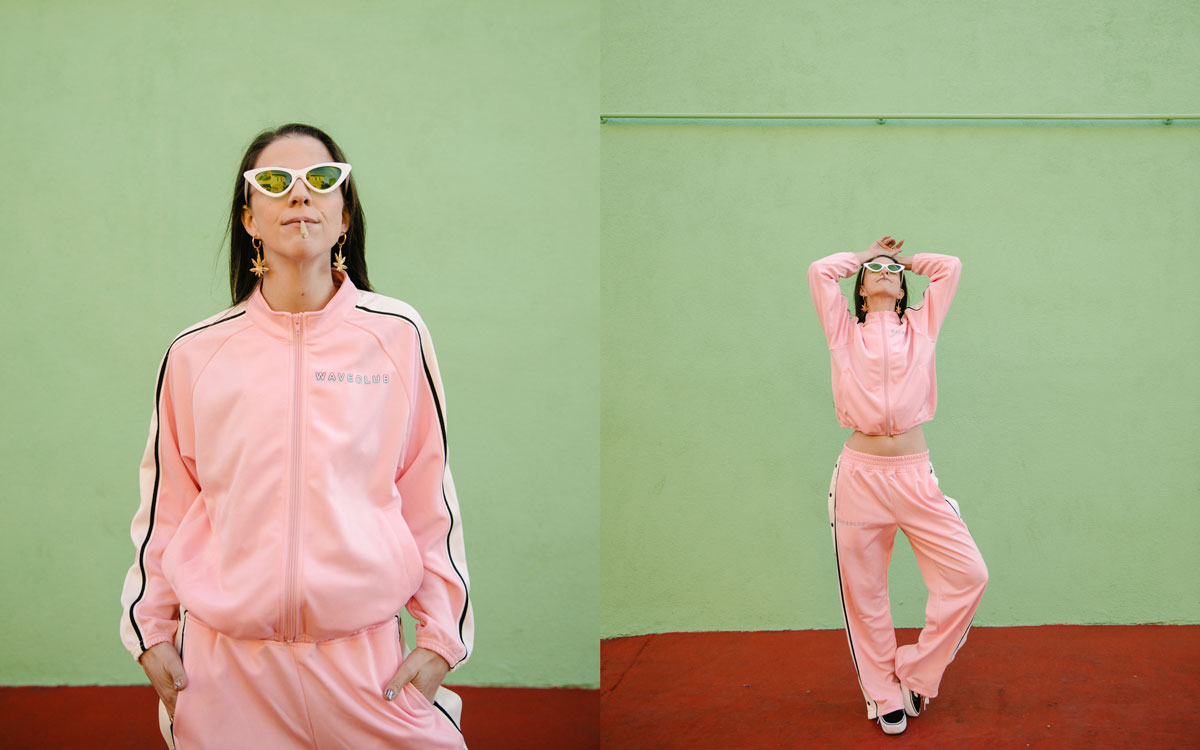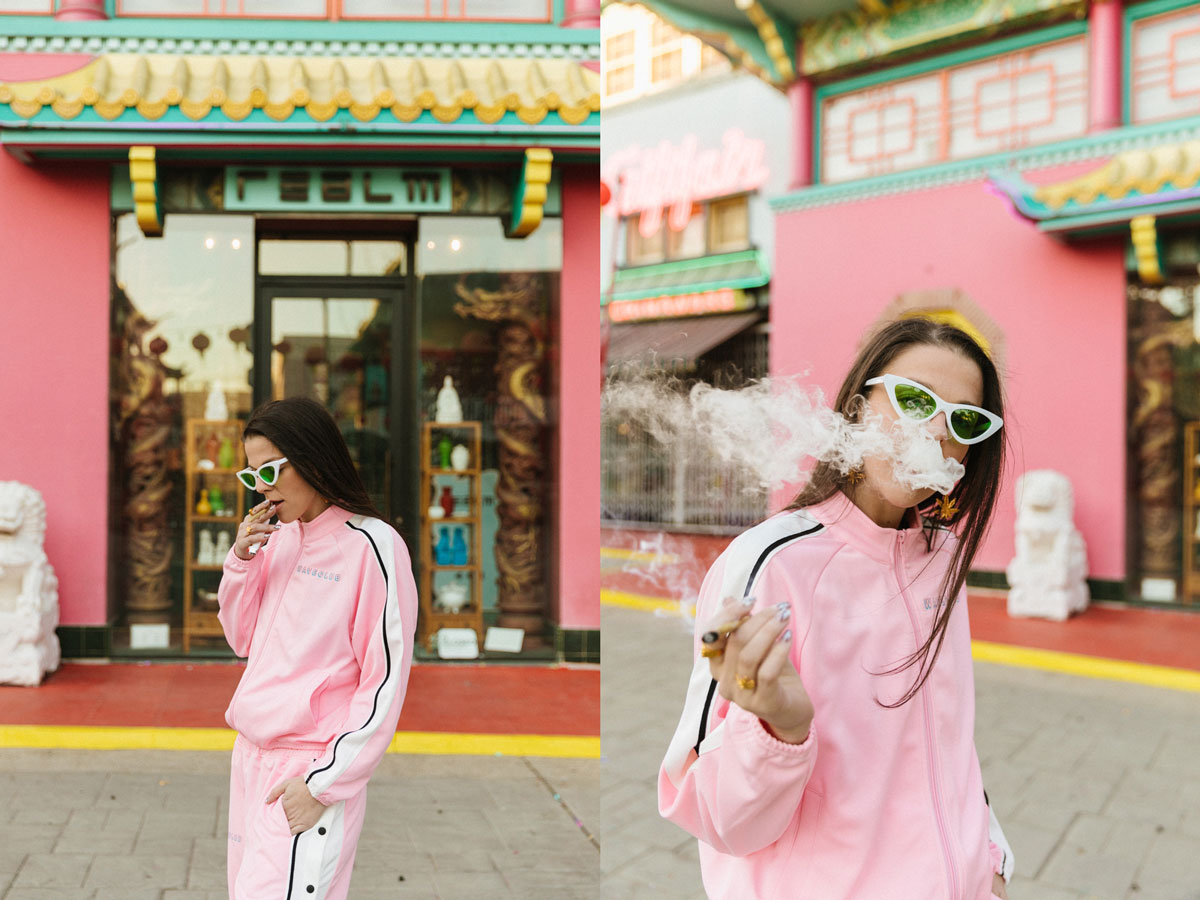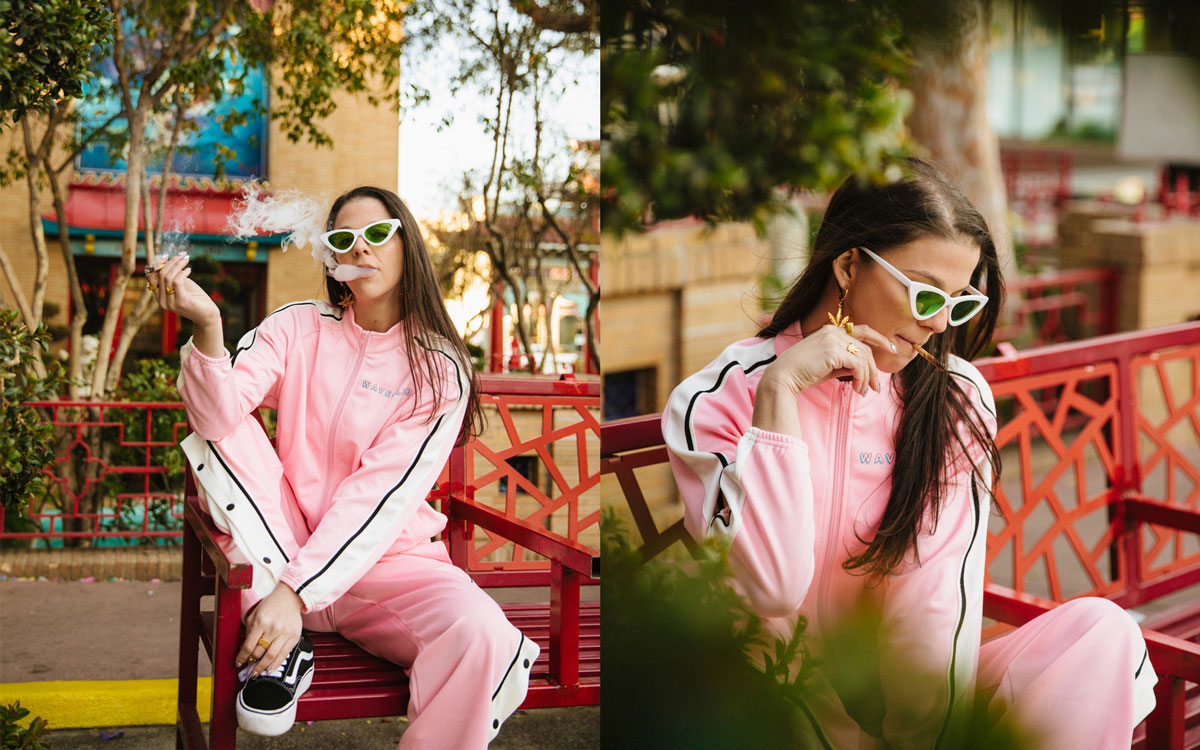 It's Here — Pink Dolphin Women's Apparel!
Swimming through Chinatown in one of my favorite brands, but this isn't just any Fashion Friday post. It's an extra special announcement because Pink Dolphin is finally coming out with a line of Pink Dolphin women's apparel!
Usually when I stop by 420 N Fairfax the crew outfits me in small menswear, which works, but this baby's got back. Plus sometimes I like to be comfy but still styled on the feminine side. Naturally, I couldn't be more stoked to see apparel made for my hourglass shape, and all the ladies who love stylish streetwear.
The new Pink Dolphin women's collection includes these rad tracksuits. I basically live in the black set or will style it with one of Pink Dolphin's black hoodies. The pants have inside ankle zippers for a straight leg or flared fit. Now about those pink tearaways… I saw these and had flashbacks to fifth grade. To see them again in my 30's brought back elementary school memories of goofball, steel drum band and my first kiss. My how times have changed!
I am so hyped to see Pink Dolphin incorporate ladies apparel into their line and look forward to future styles. Can I get a couple windbreaker sets, some dad hats and a couple more hoodies!? Make sure you're following them at @pinkdolphinclothing for wavy threads and photography!
Oh yeah, speaking of photos, I can't forget to shout out the amazing photog from this set — Neil Favila! Neil is one of the most talented photographers I know. I first saw his work on Twitter circa 2010 and felt inspired by his roller girl set of Kate Compton. Well fast forward a couple years. I eventually met Neil through friends at The Well. We became friends and previously shot together when I lived in LA. I couldn't wait to work with him again and knew he'd help capture this photo vision. Neil, mission accomplished!
---
---
You might also like
---