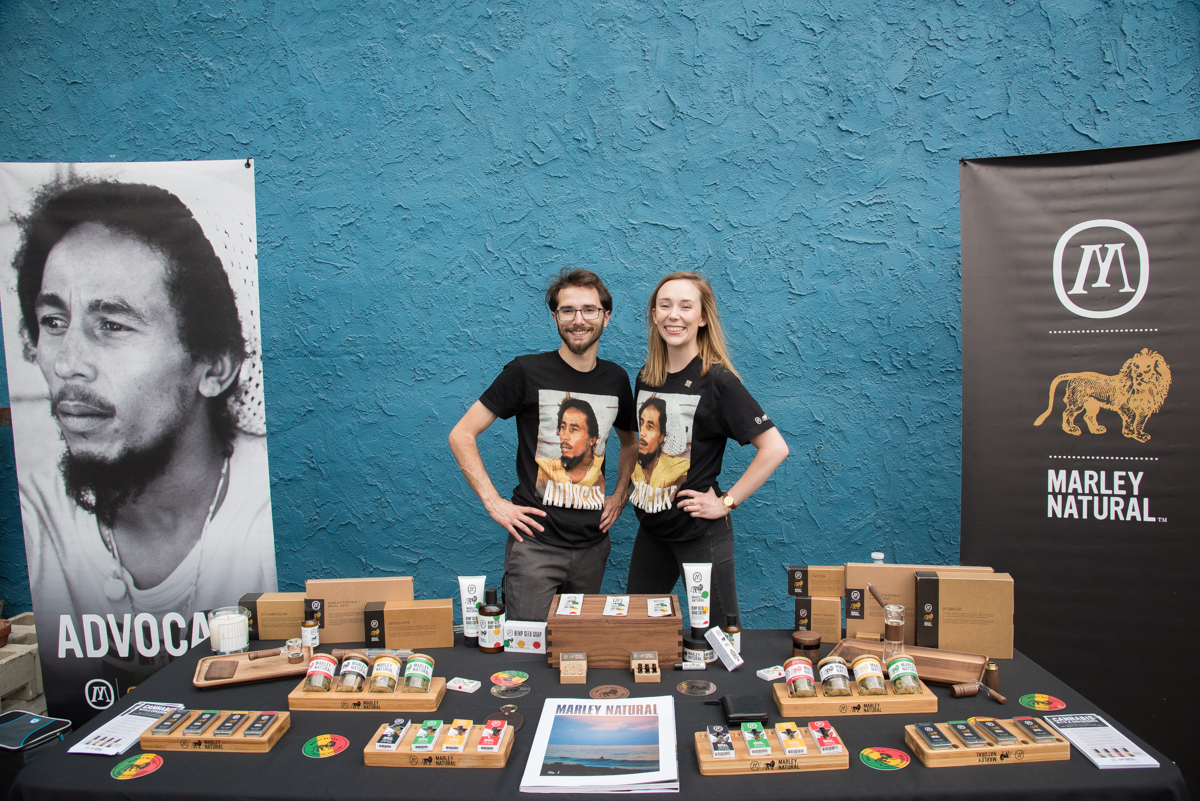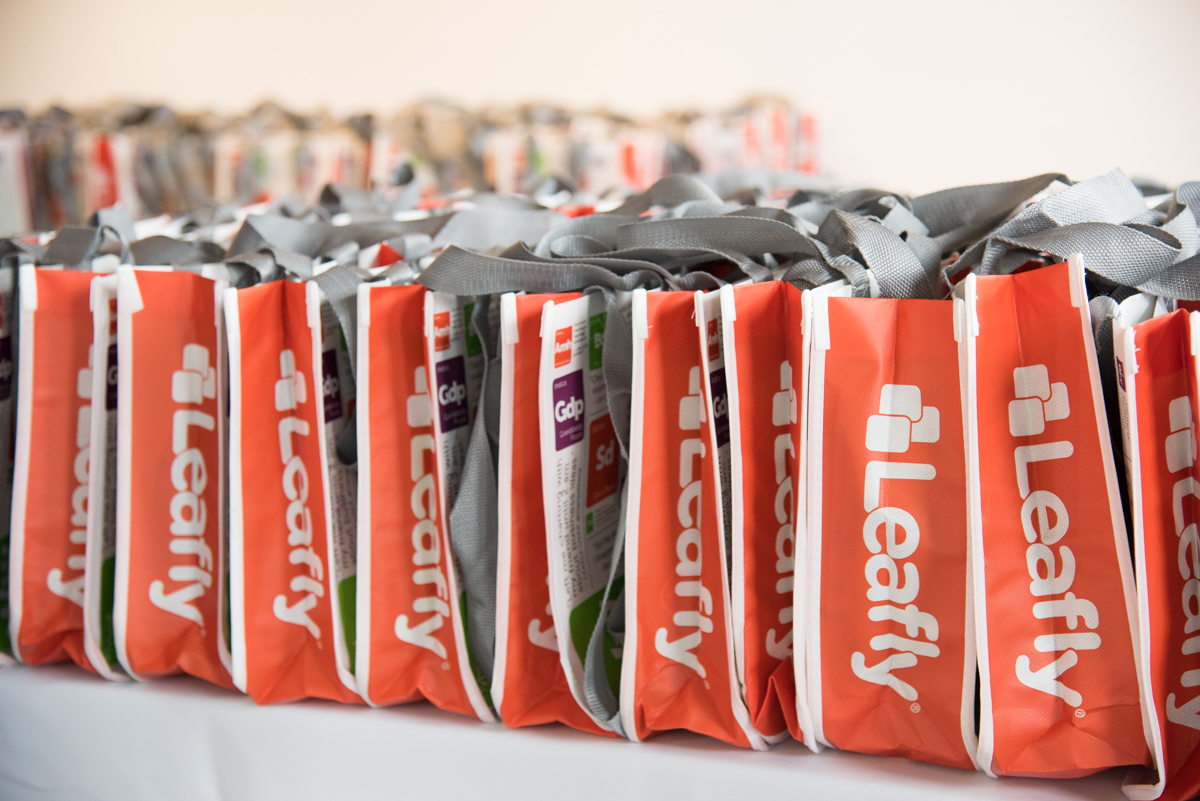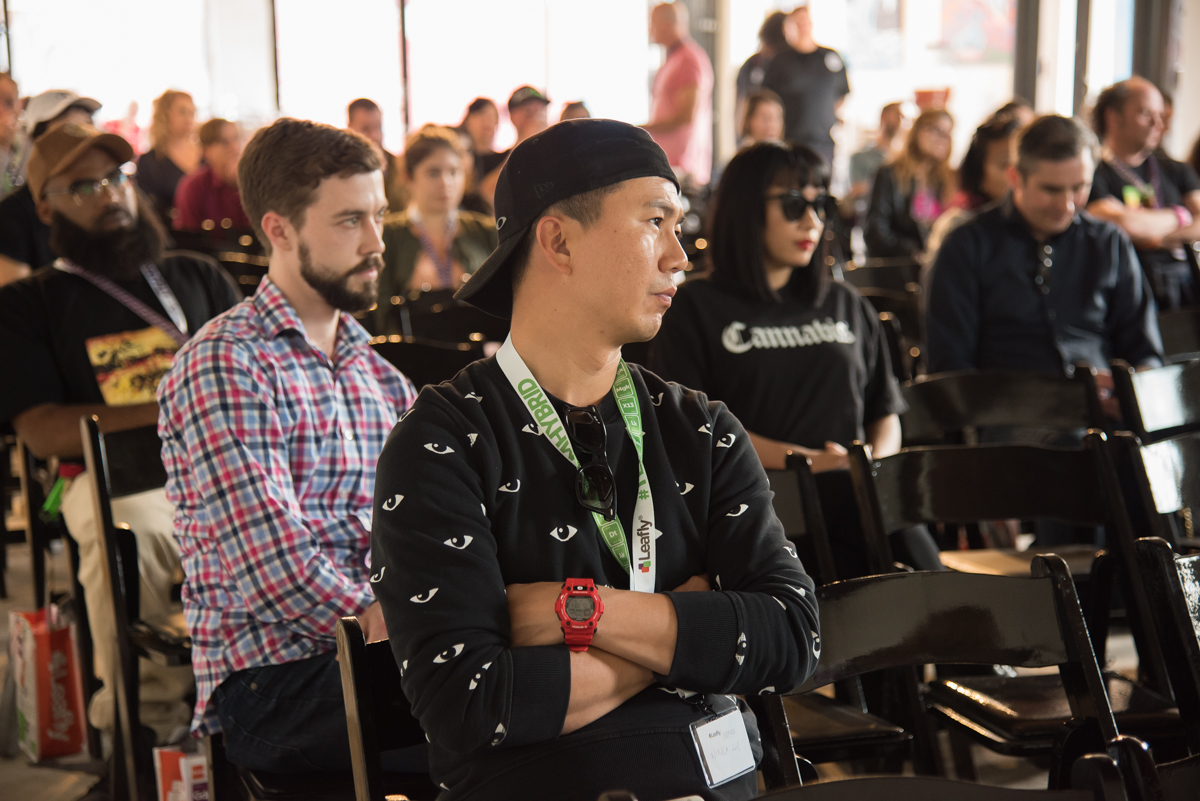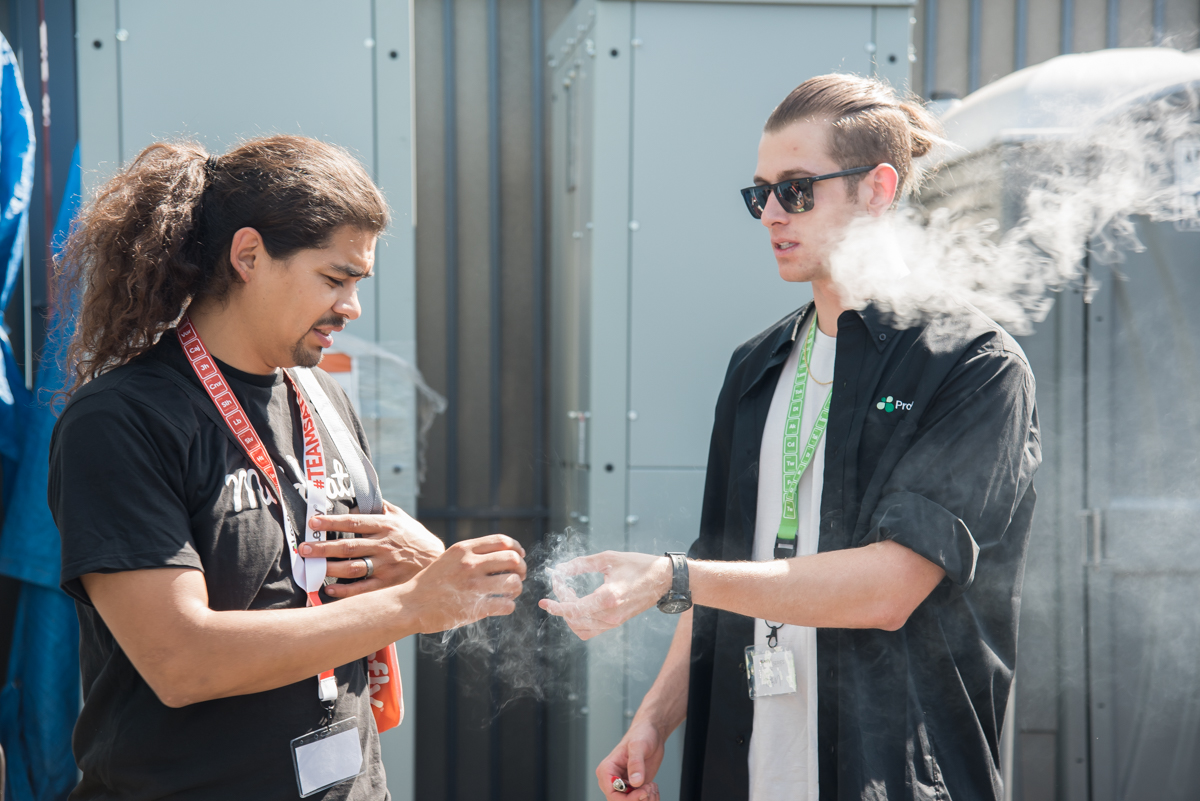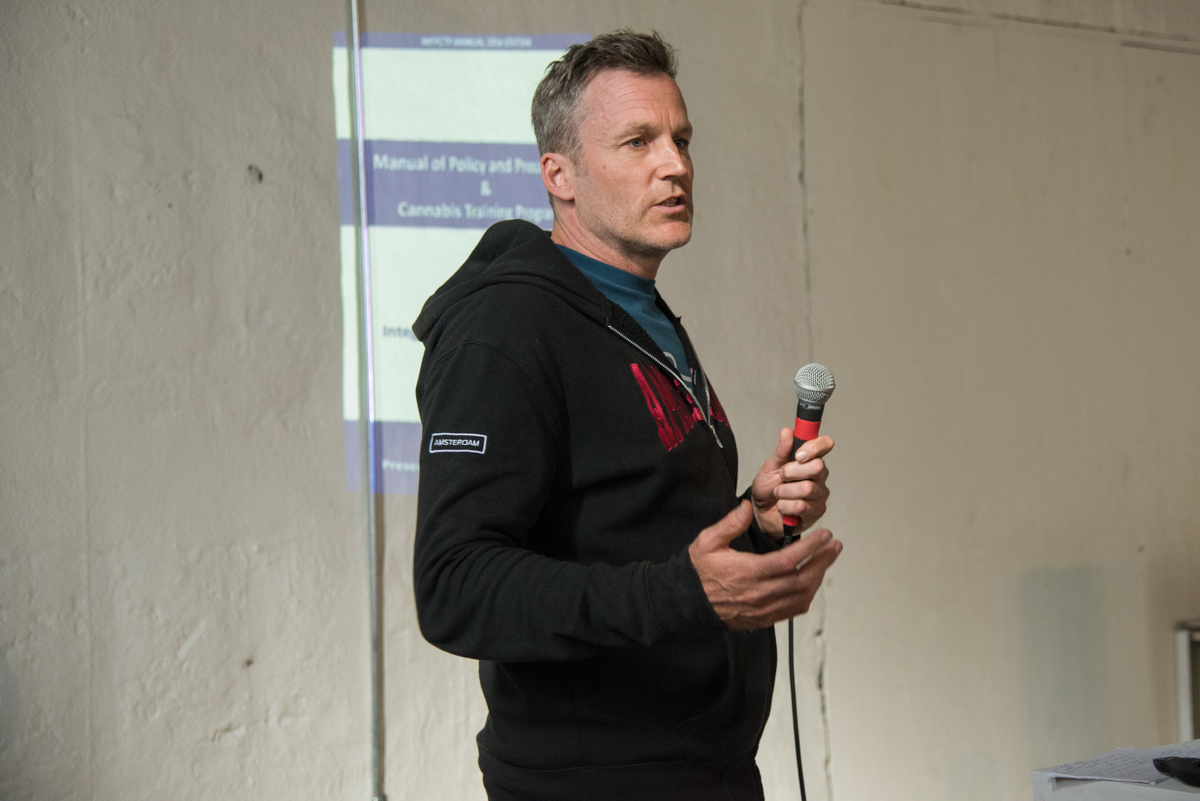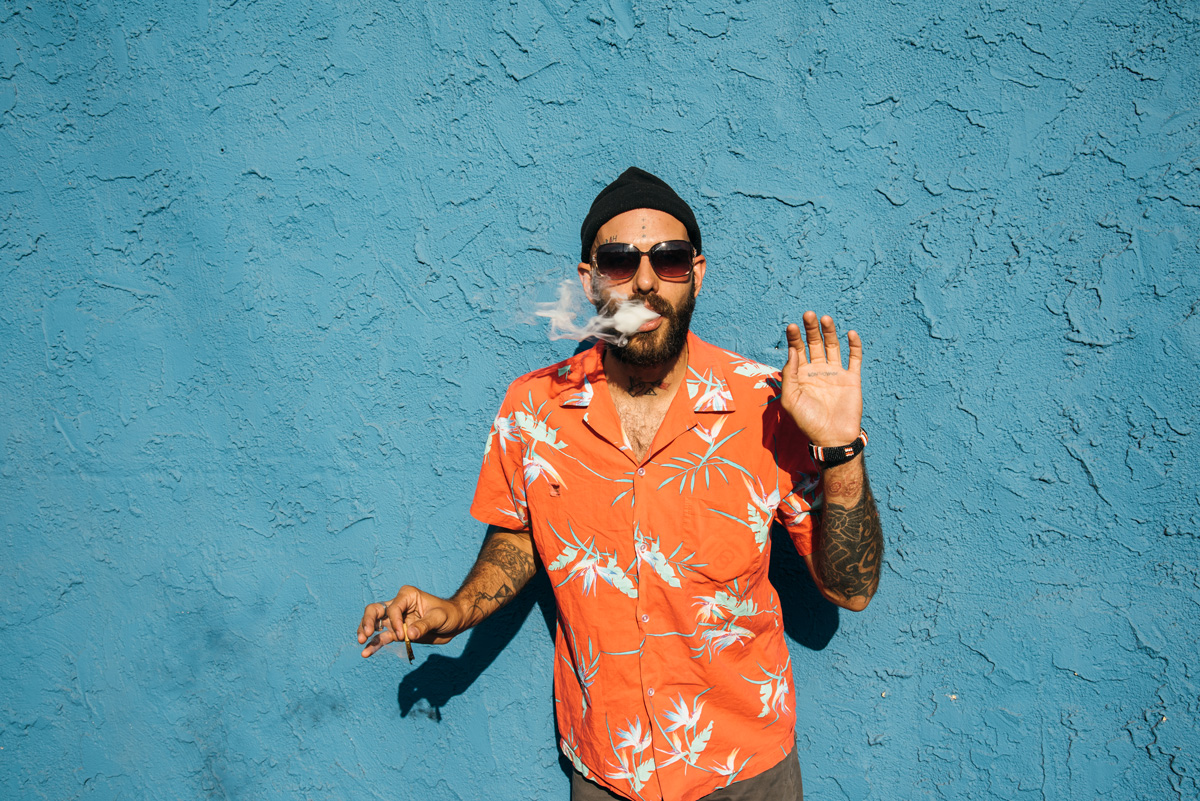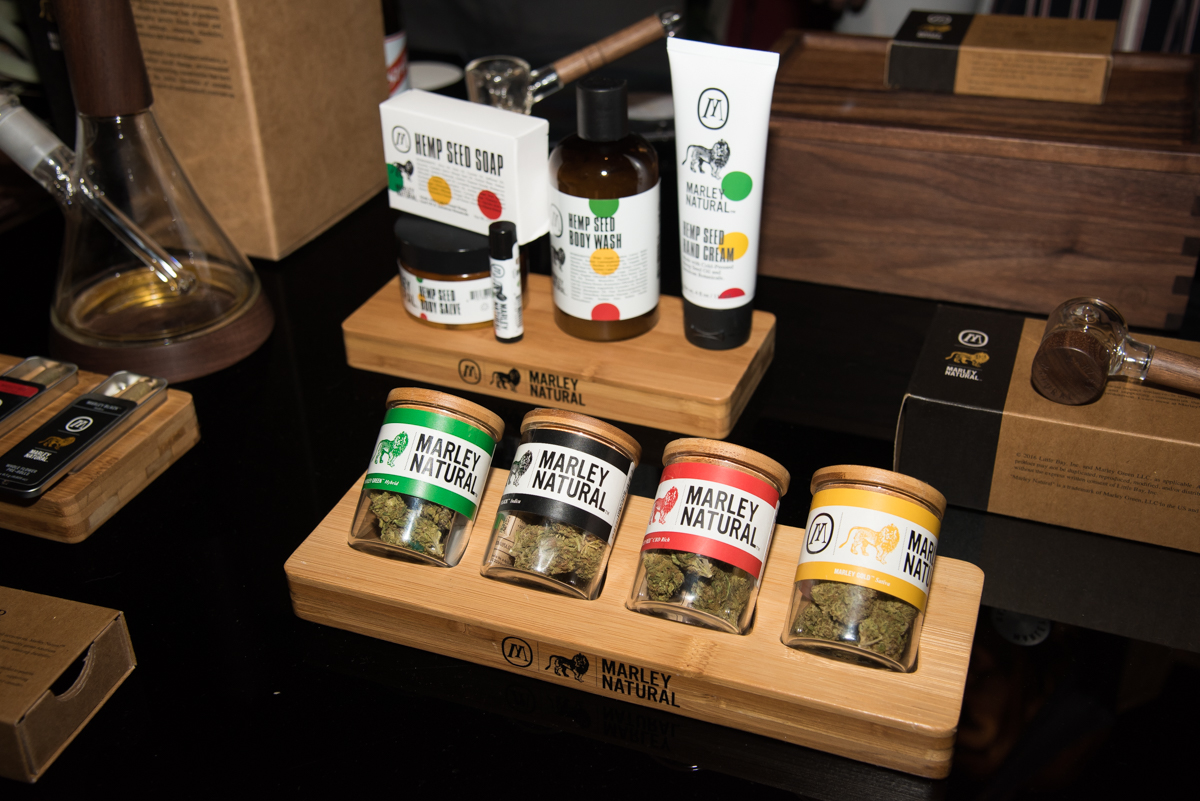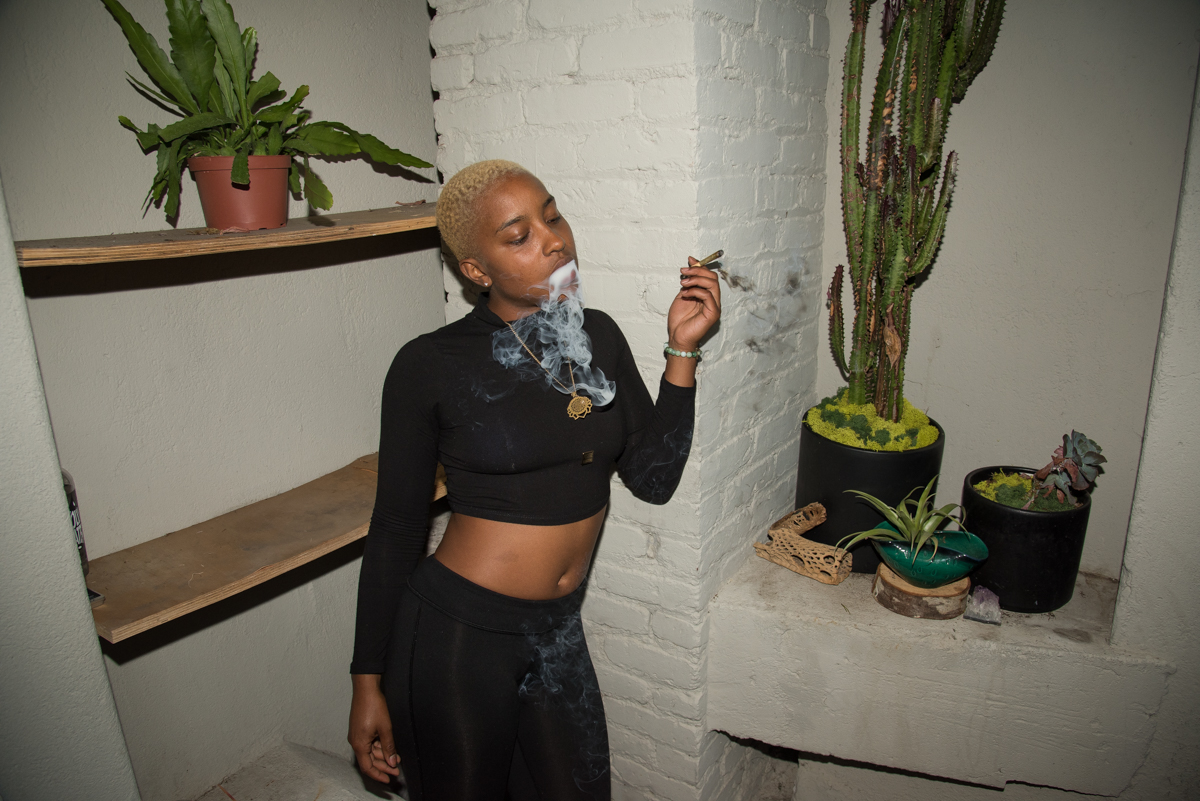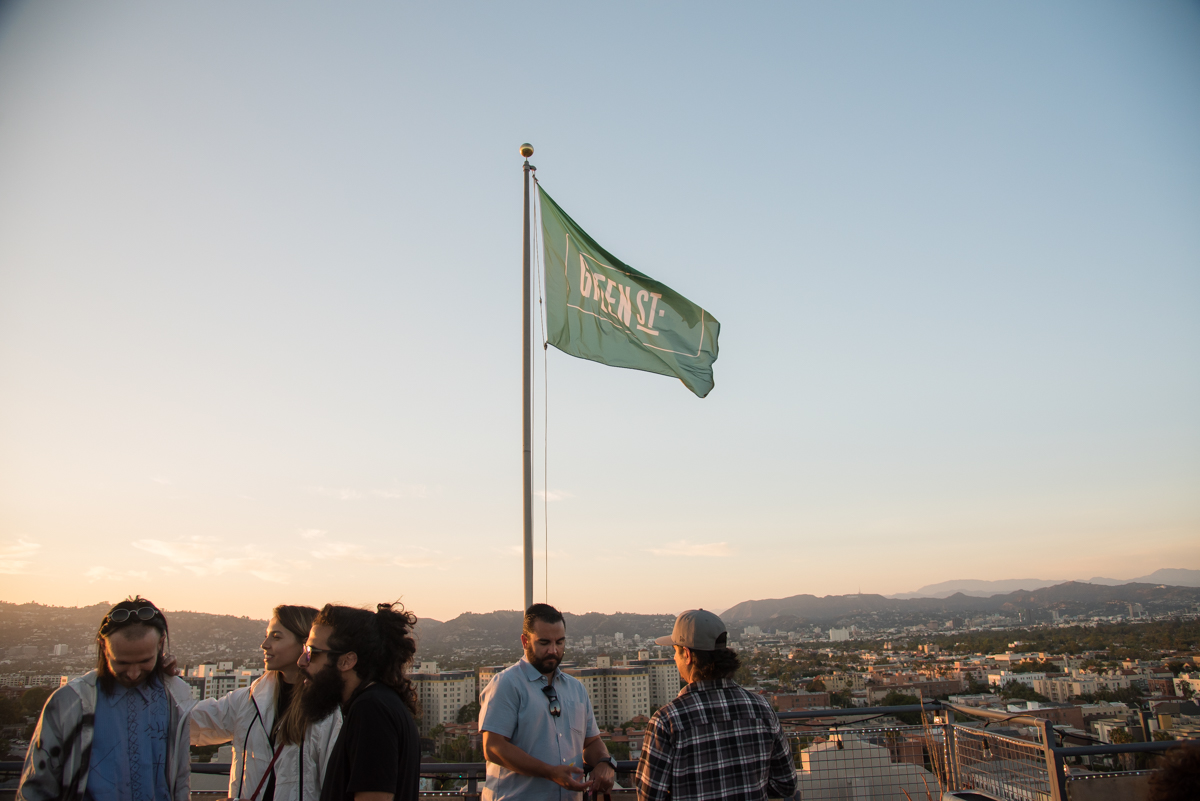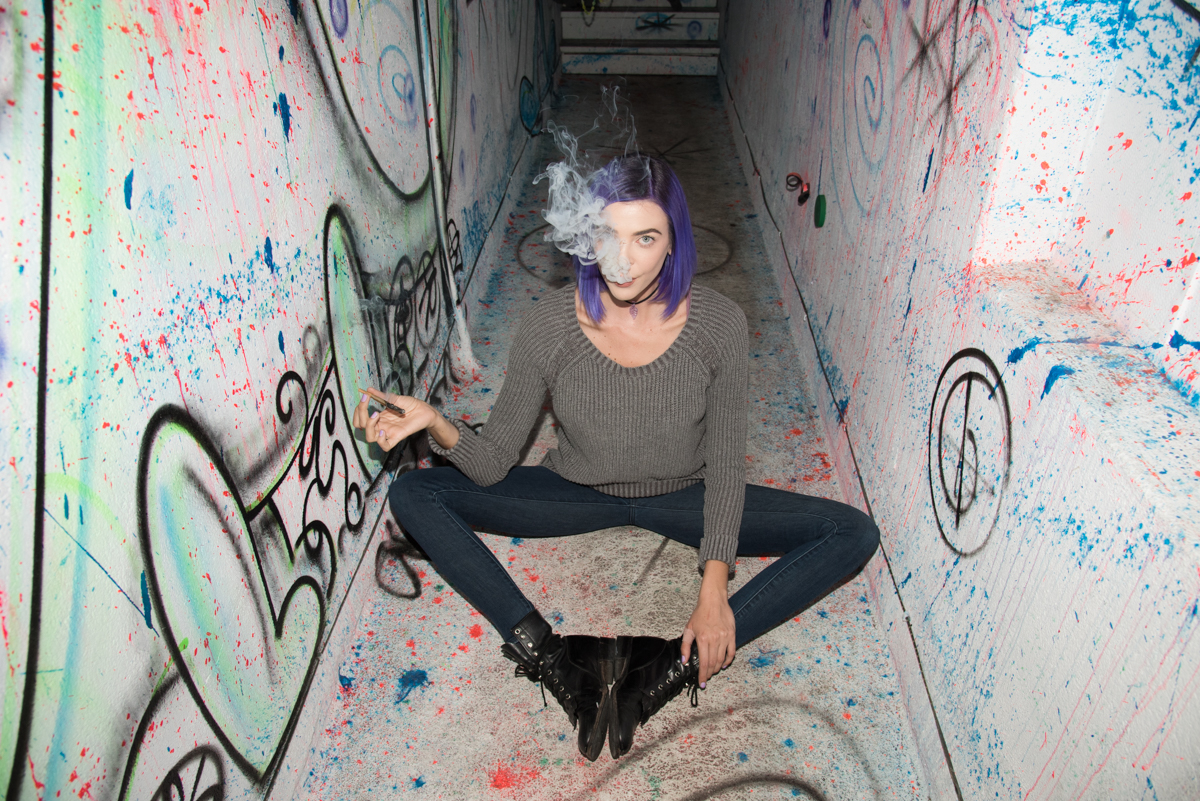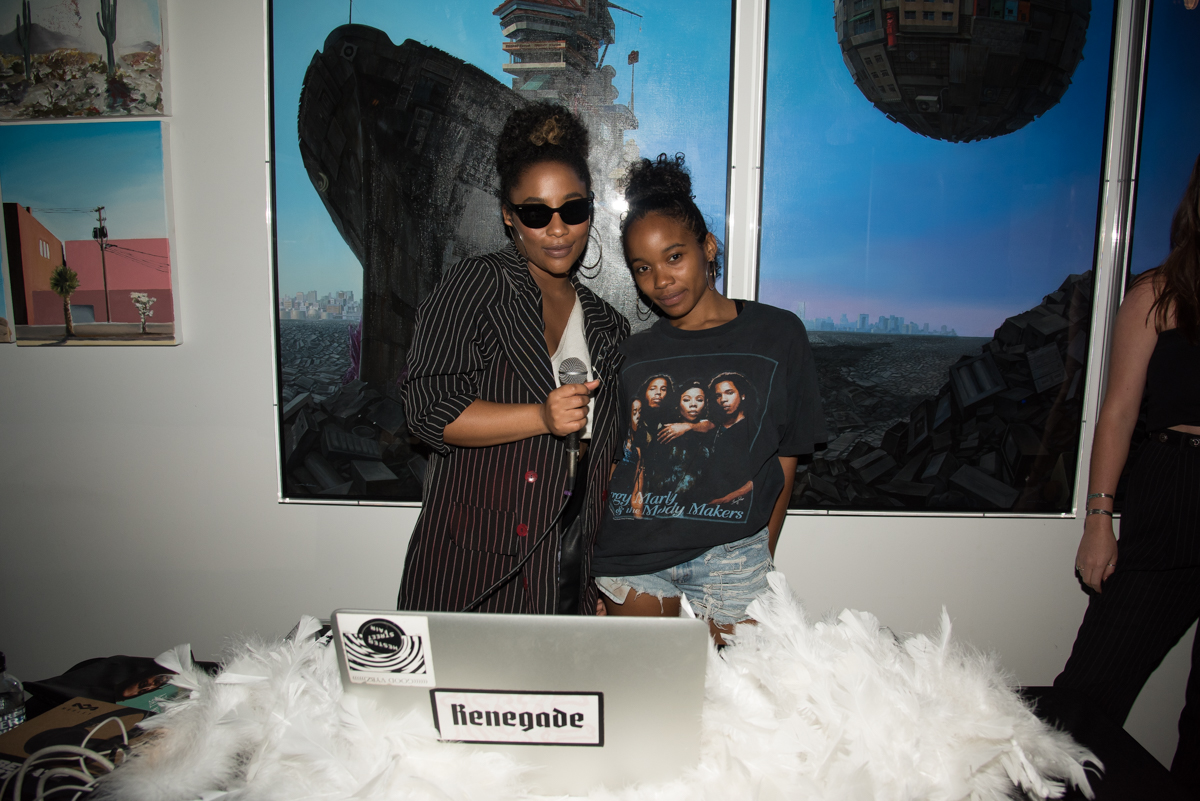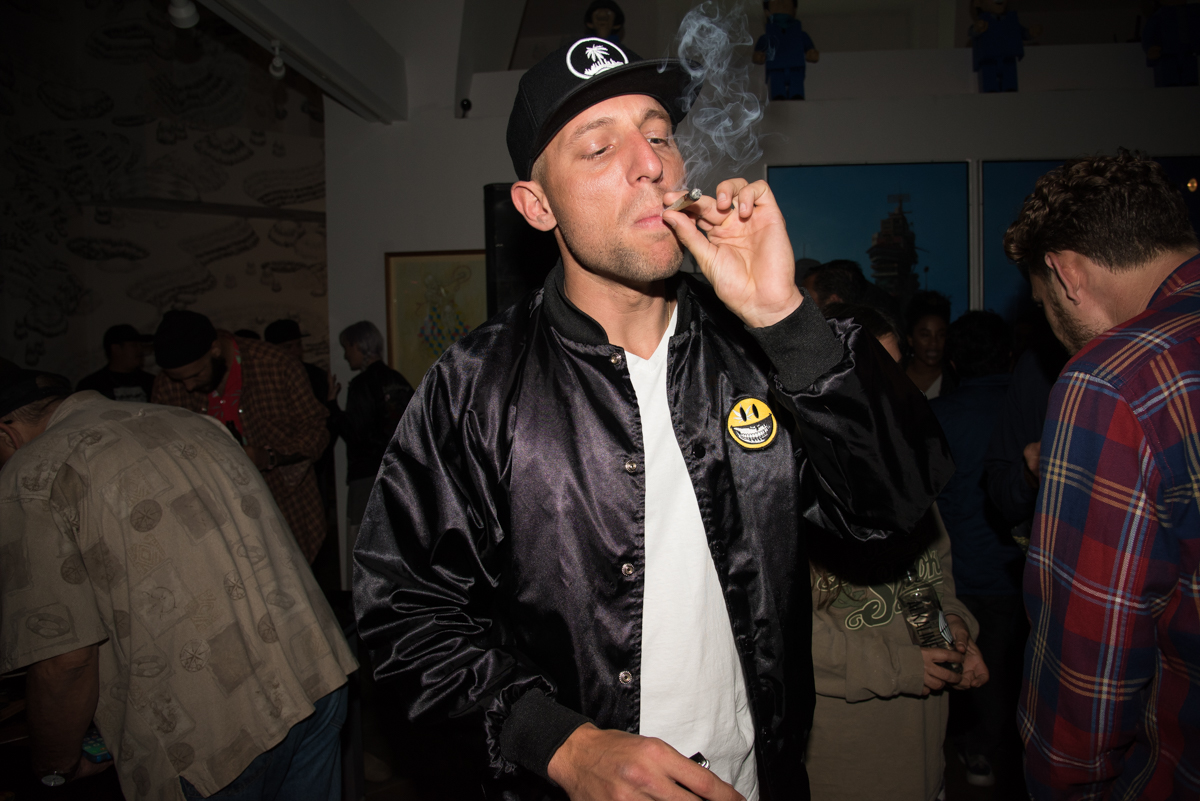 Getting Schooled at the Leafly Series Budtender Sesh
On Thursday budtenders, business owners and cannabis connoisseurs convened in Los Angeles for the Leafly Series Budtender Sesh. The event included prominent industry speakers, swag bags, snacks and an after party sponsored by Marley Natural.
Doors opened at 2 PM for attendees to network. Marley Natural brand ambassadors mingled with guests to answer questions and provide samples. I even caught Zach Fernandez, the artist behind Hollyweed, lighting up Marley Green.
Other vendors included Cannabis Quencher, Sensi Chew, Papa & Barkley, Shine 24k gold rolling papers and BLOOM. Sensi Chew highlighted their amoré medicated aphrodisiac chocolates. Meanwhile, Papa & Barkley encouraged attendees to mellow out, with samples of their 30:1 CBD tincture. Between presentations guests noshed on an array of healthy snacks while browsing art displayed by Anthony Ausgang and Kii Arens.
Leafly's Budtender Sesh kicked off with a discussion on Dispensary Retail Sales, led by Maria Sharp. Next, Nick Jikomes, a PhD in Neuroscience from Harvard, spoke on the science of cannabinoids and terpenes. Lastly, Joa Greenhouse and Heiko Hampsink shared their experiences with Green House, a chain of cannabis coffee houses in Europe.
After Session is the After Party
Post-Sesh came the much anticipated after party sponsored by Marley Natural. The event took place at the High Times Green Street Penthouse. Guests sampled dabs from Moxie and received cannabis-infused massages compliments of Apothecanna. Positive vibrations filled the air along with beats by Zuri Marley and Shacia Päyne.
Keki Dexter, a musician, received an invite from her friend. She shared what she loves about the after party and Marley Natural. "It's a lively event with great music, great people and great smoke," she said. "The sativa joints — those are lit. I love the design of the canister, it's reusable and I love what goes in it."
The party wrapped around 10 PM although it could've lasted hours more. Guests left informed, empowered and high on life. Looking for a Budtender Sesh in your state? Visit Leafly.com and stay tuned for upcoming events.
---
---
You might also like
---