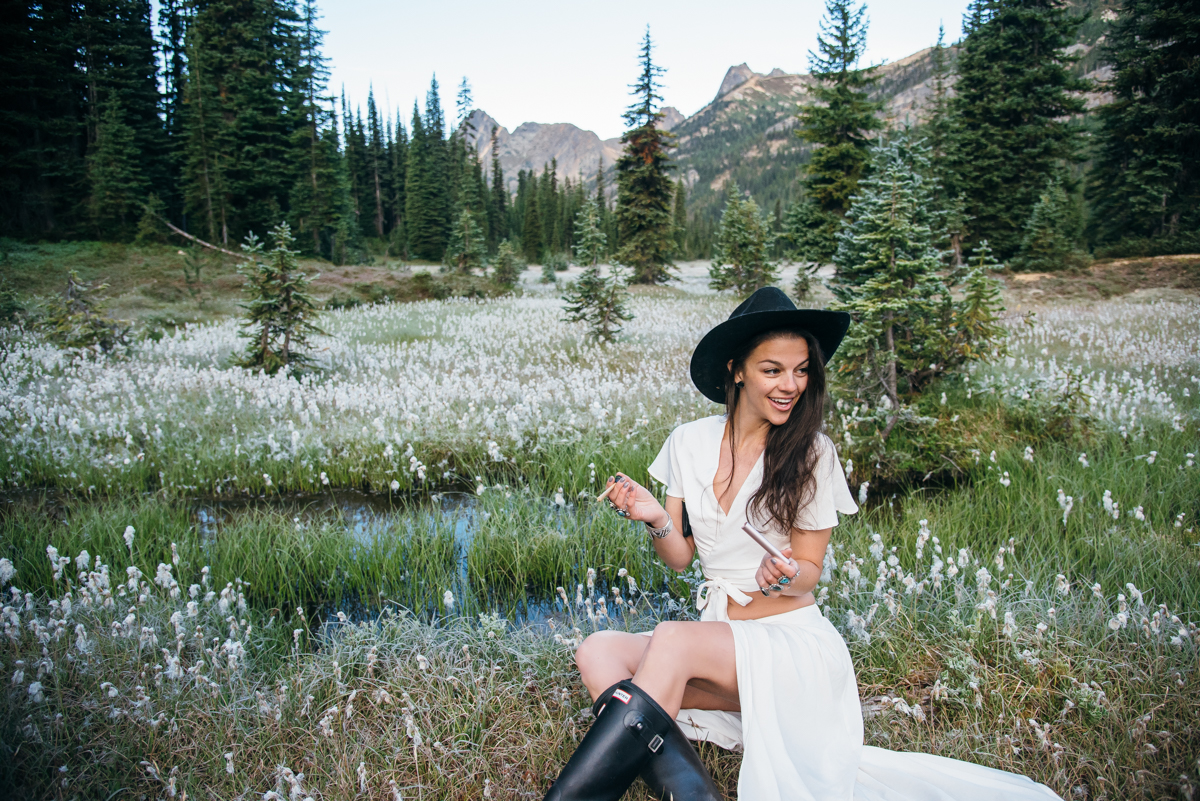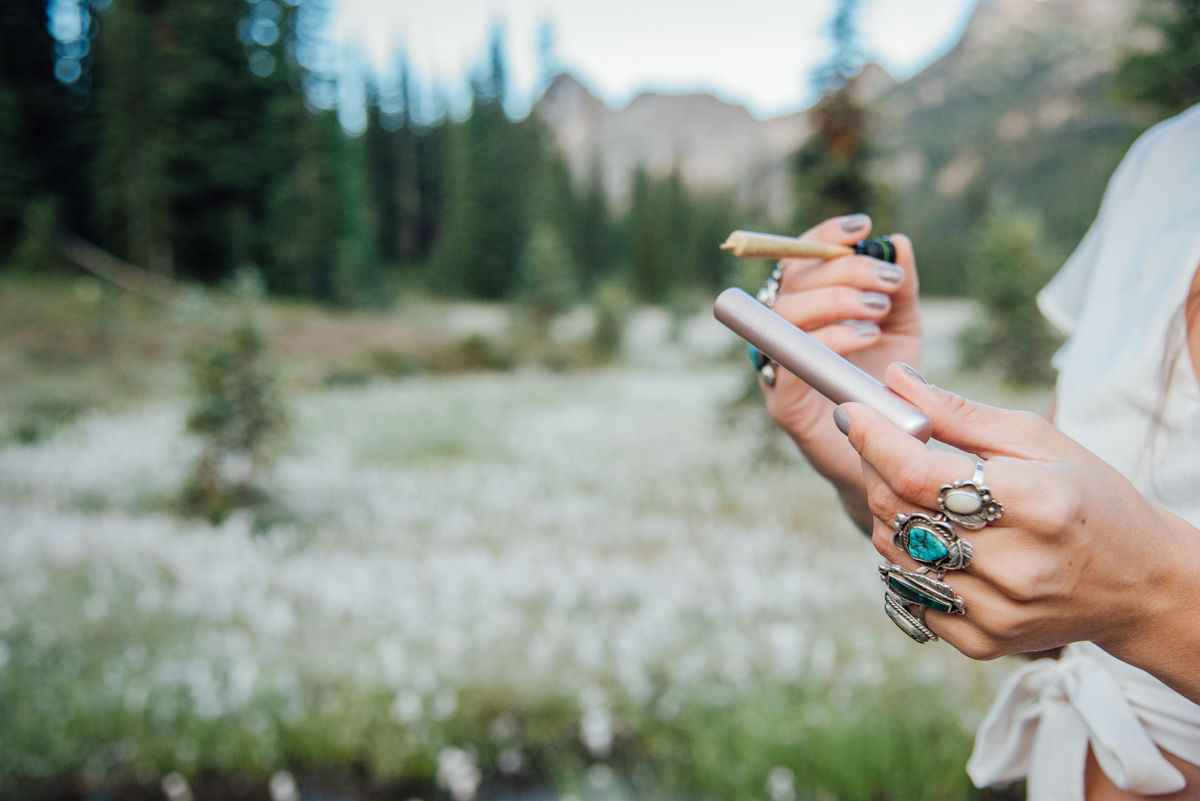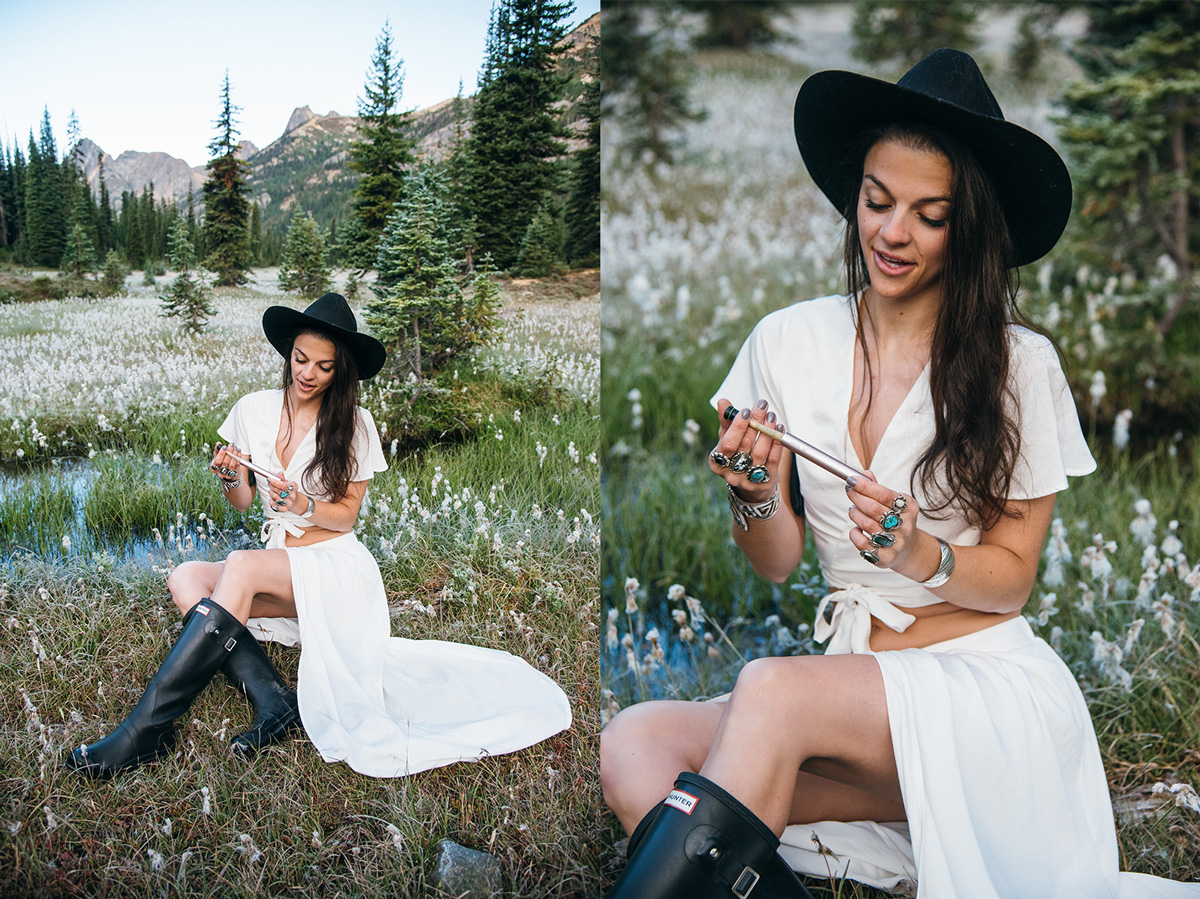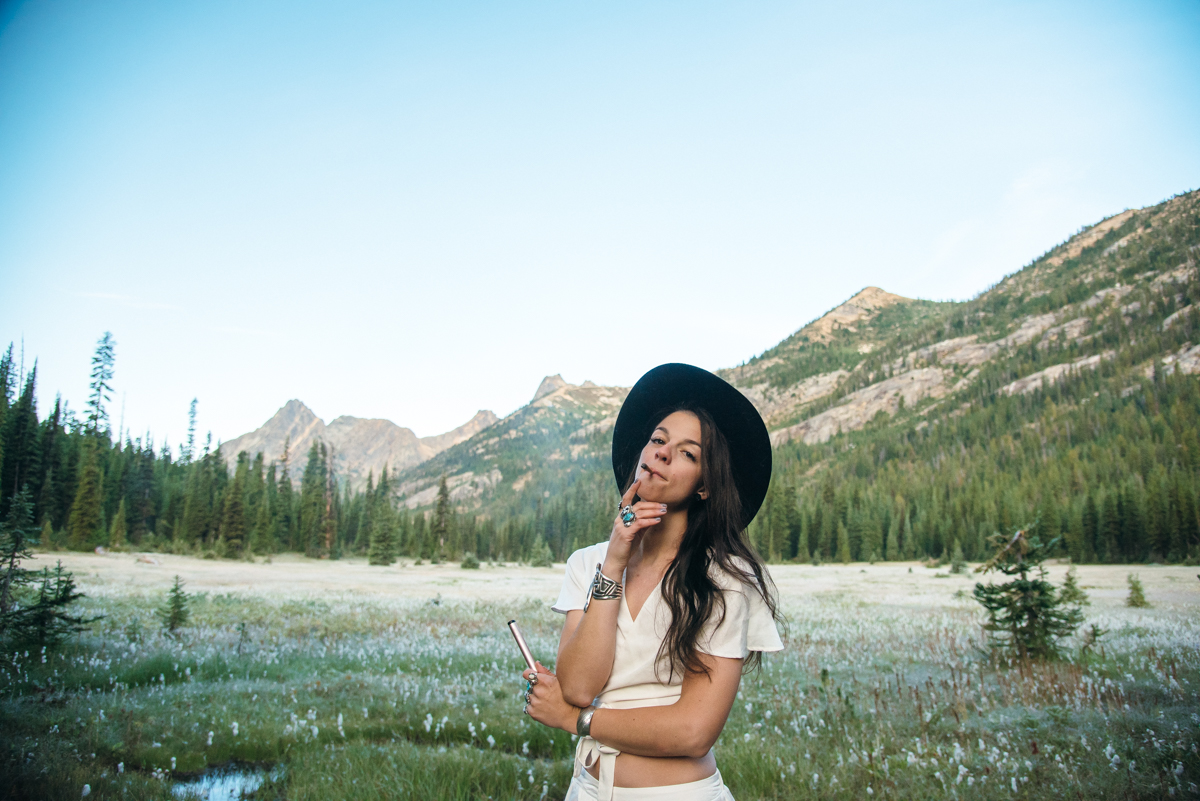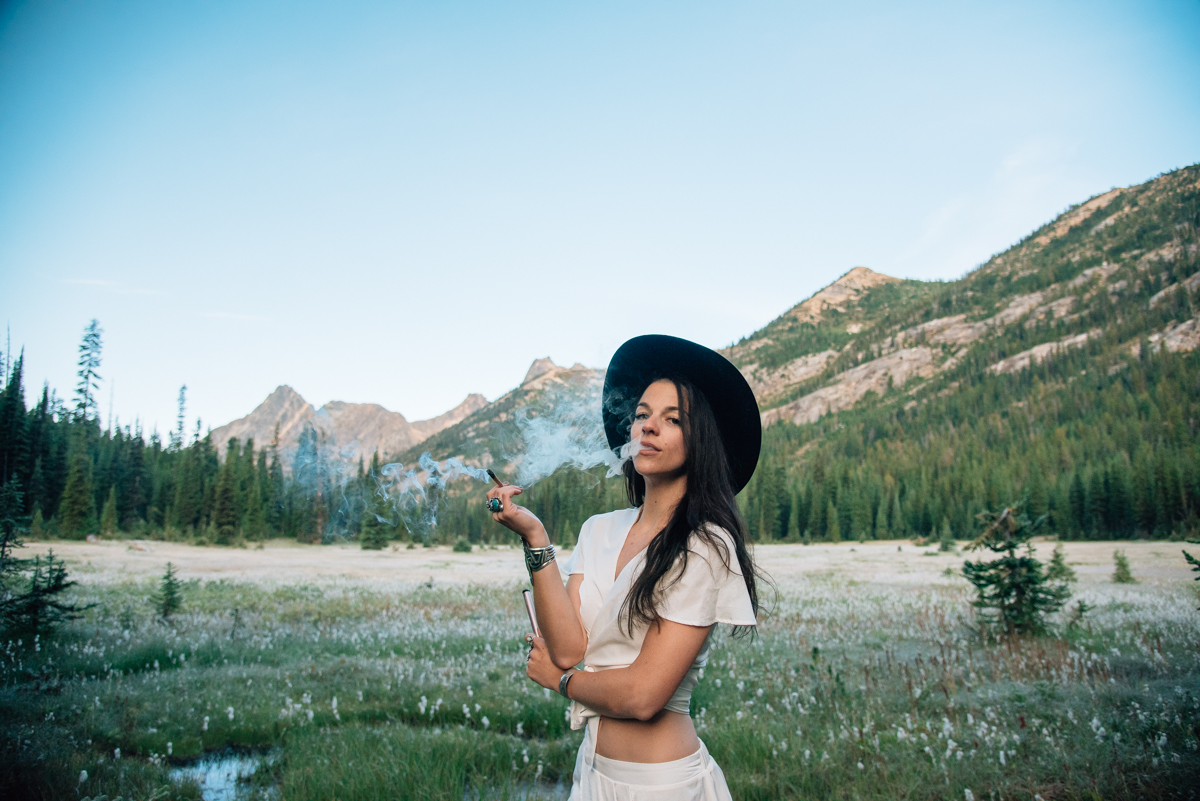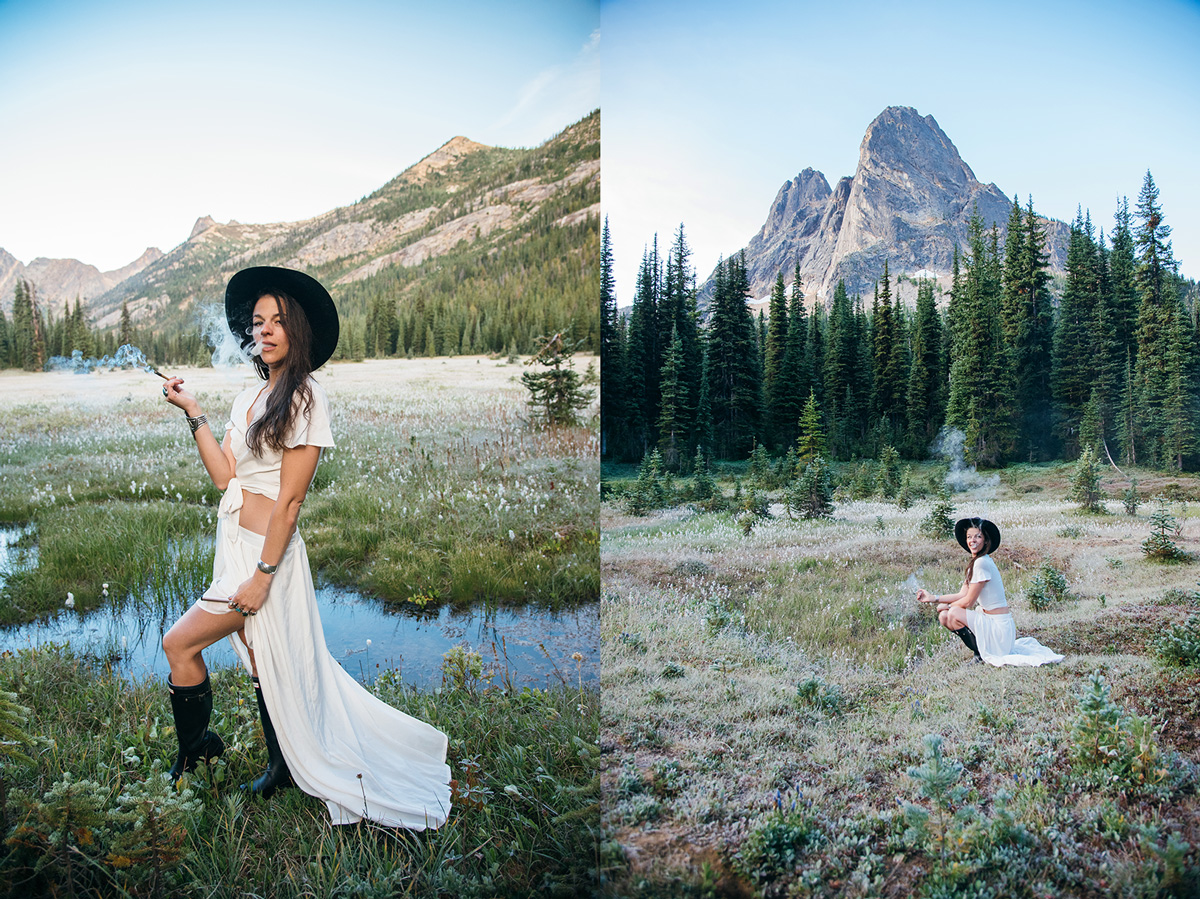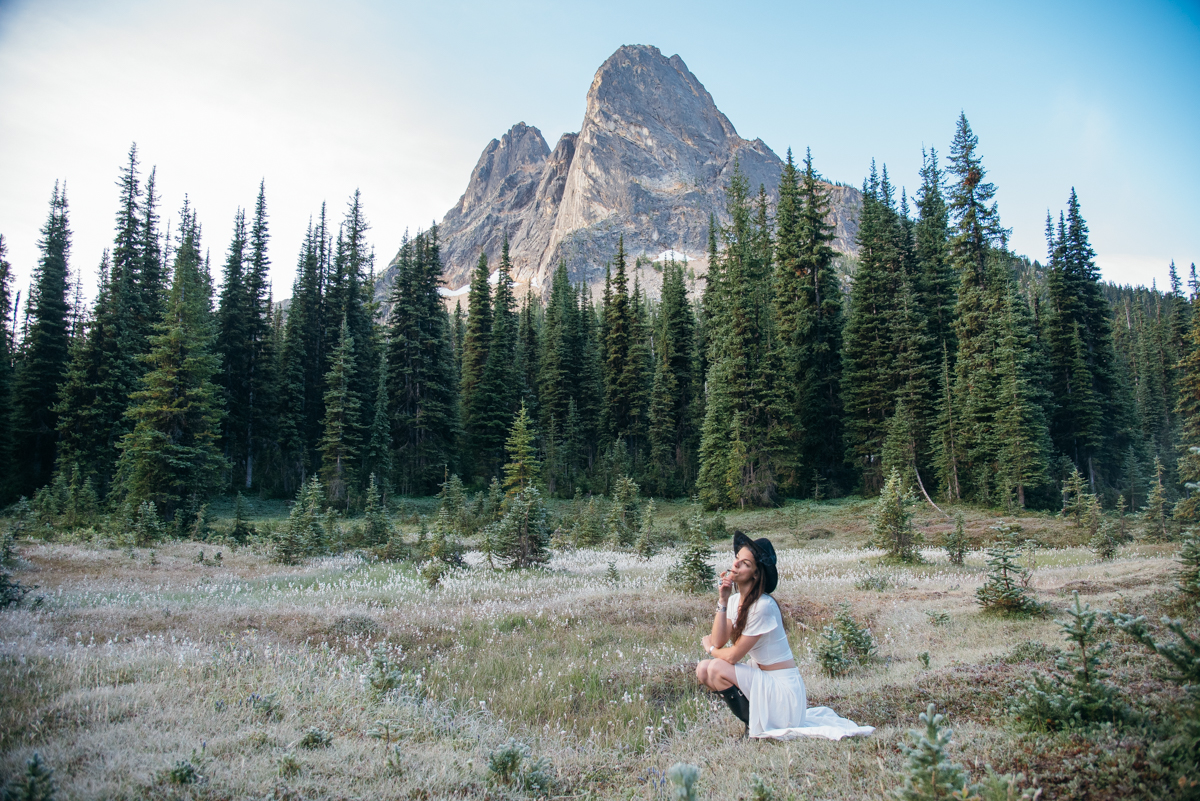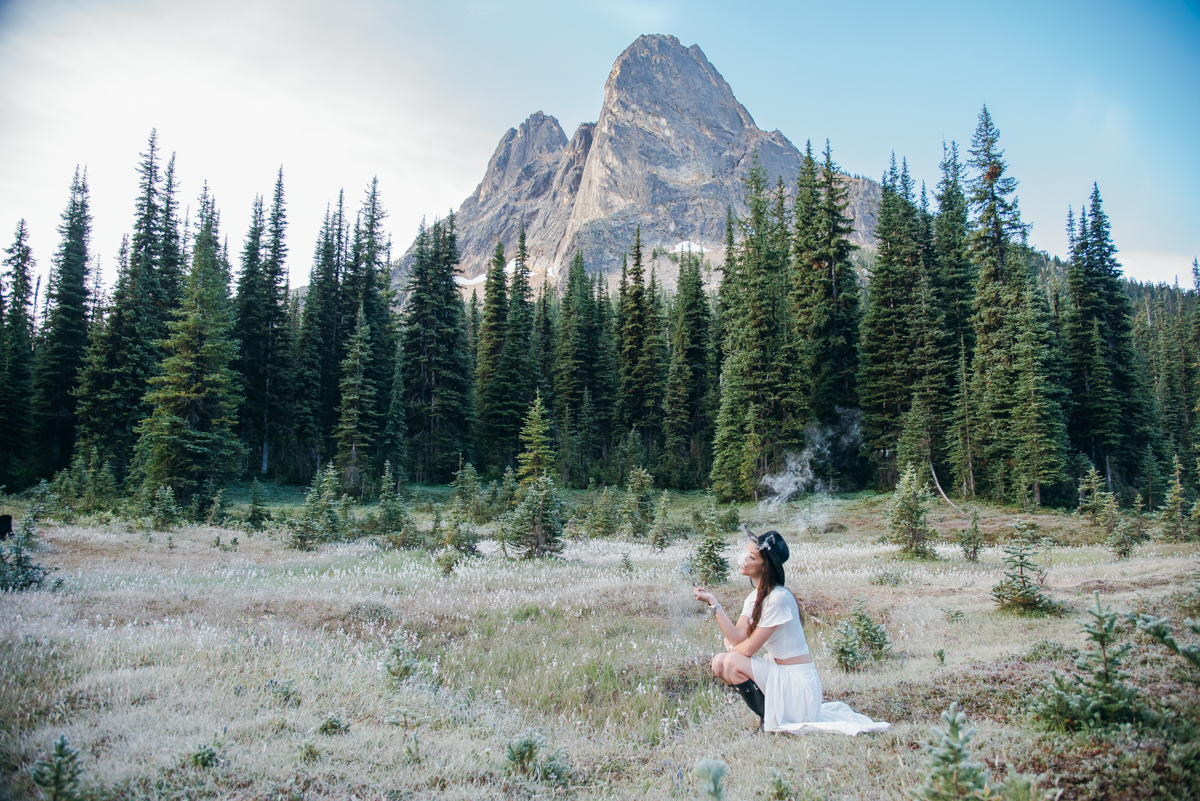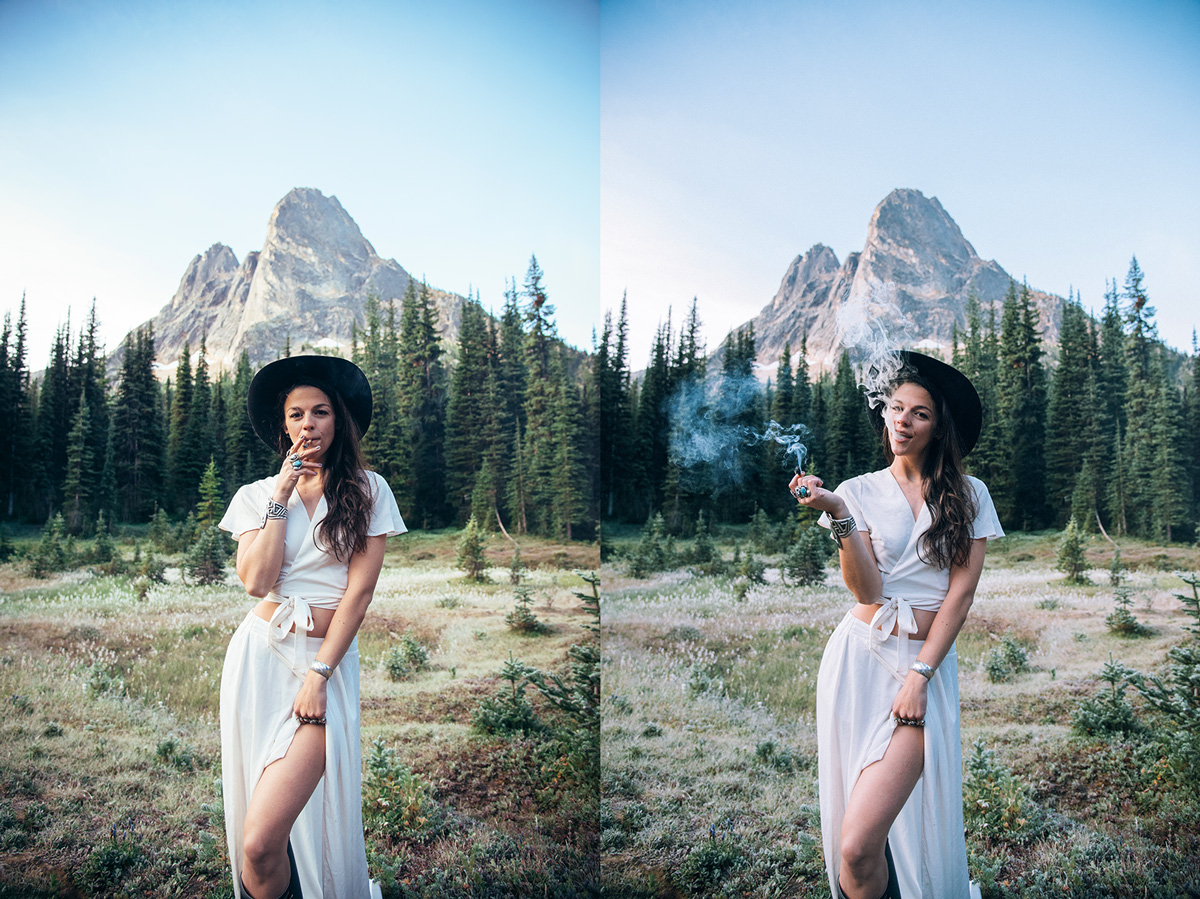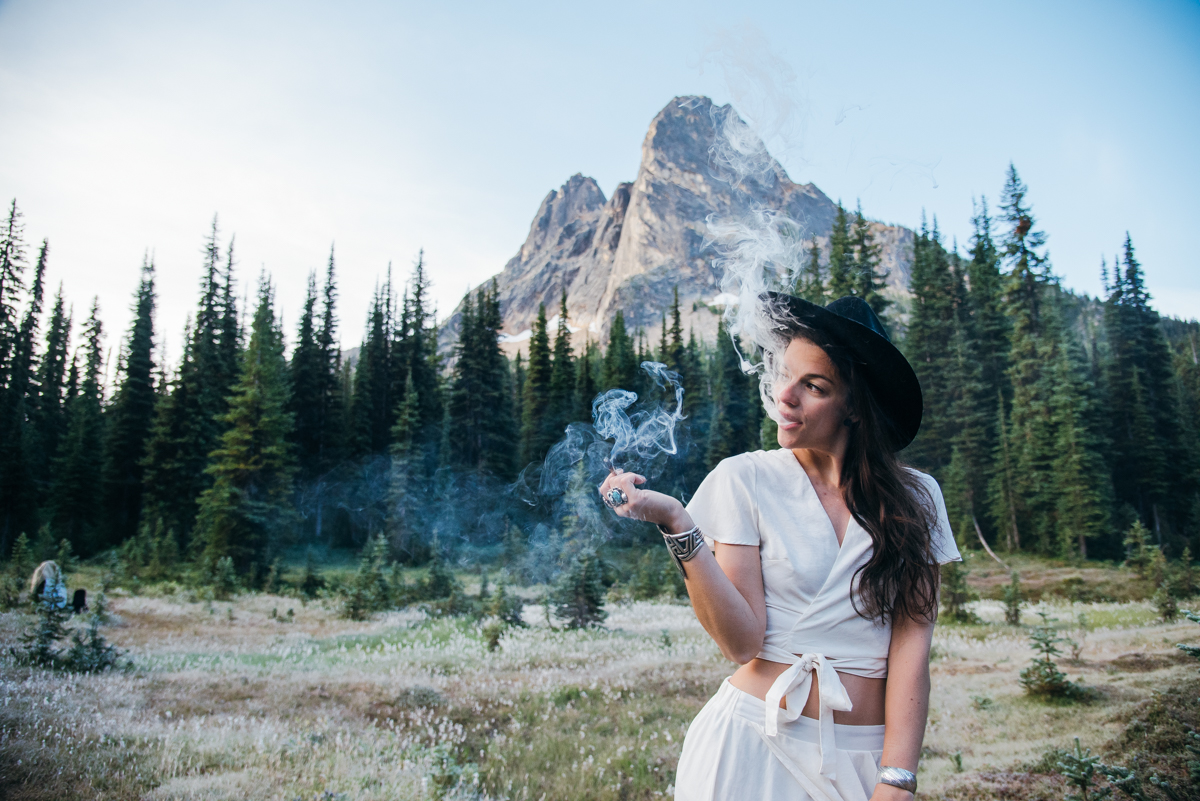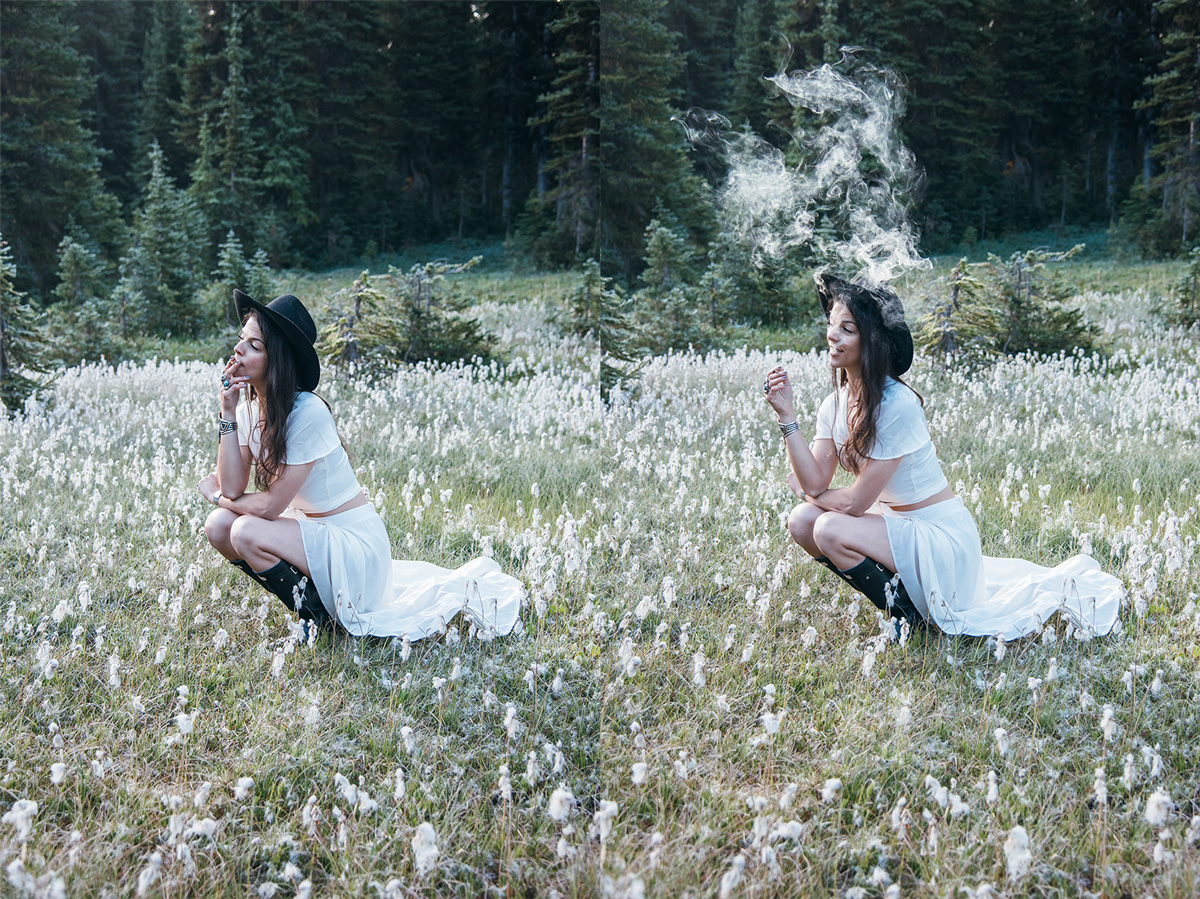 Three Joints, a Two-Piece Set and One Washington Pass Overlook
It's Fashion Friday with one of my favorite shoots at my favorite locations — Washington Pass Overlook! If you've ever wondered what I look like at 7AM with zero makeup and unbrushed hair, well this is it. Keeping it au natural to keep one with nature.
After photographing Lazy Bee Gardens and en route to catch a flight from SeaTac, we stopped at this scenic viewpoint. We trekked through frosty woods and into the meadow as the sun slowly crept up behind Liberty Bell Mountain (that giant mountain in the background). It might've been 50 degrees outside, but it felt like 30 as I did a quick change in the elements. Gotta get the shot, right!?
I'm wearing a two-piece set by 4Si3nna at Nordstrom. The hat is a vintage find from one of my favorite Palm Springs thrift stores. Boots are Hunter. Rings and things are collected throughout my travel adventures.
I tested out my new Green Jay joint holder, then lit up a Lazy Bee joint of Wifi OG. While this spot is always spectacular, something about the frost-covered dandelions and dawn light set this shoot apart from others. Is it possible to even take a bad photo this morning?
Our entire shoot lasted no more than 20 minutes. Like I said, we had a flight to catch and I couldn't freeze there forever. I'm sure if you zoom in you can see goosebumps in pictures. A huge thank you to my homie Schuylar for coming along on this photo adventure, and a massive thank you to my talented friend Angie for pulling this look. Photos would not have been the same without you two!
Who else has visited Washington Pass Overlook? It's a must-see if you're driving east on the Cascade Mountain Highway!
---
---
You might also like
---