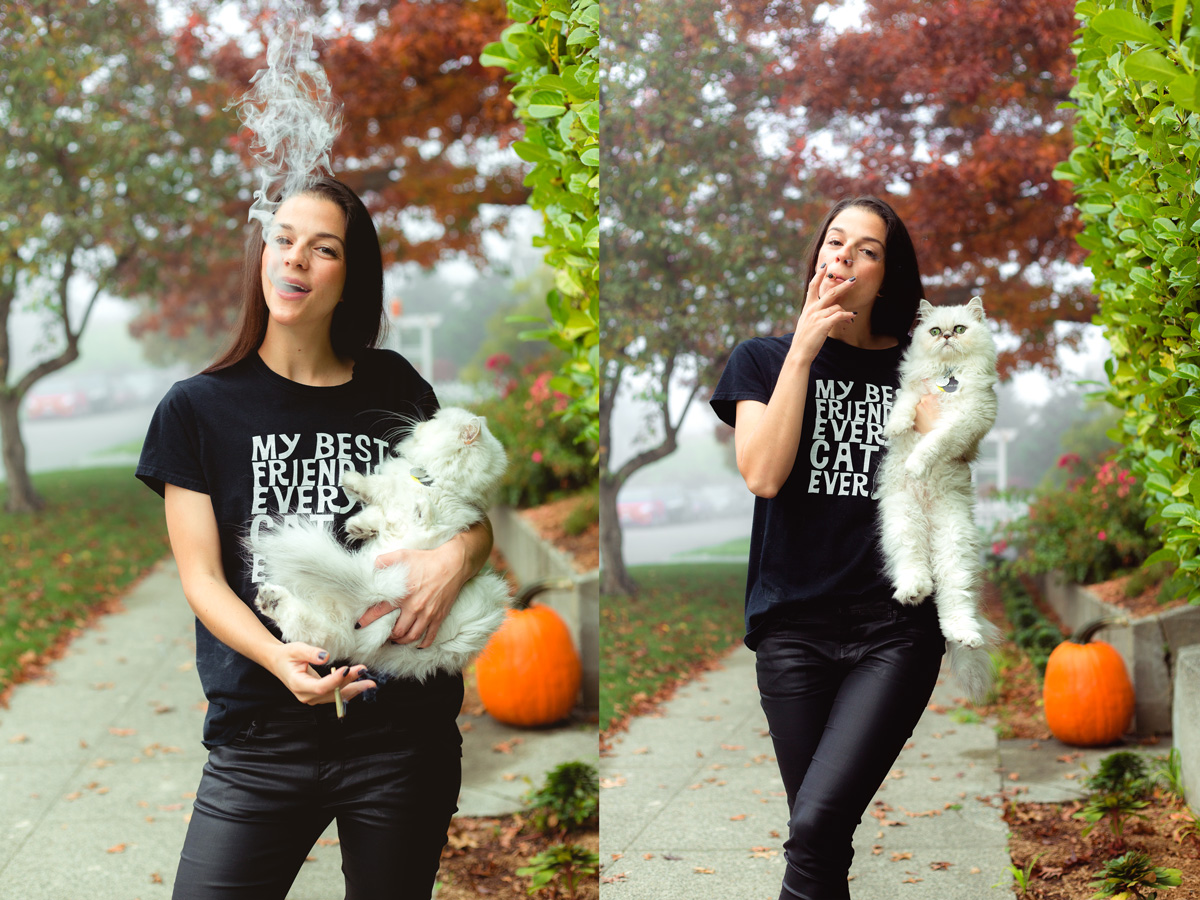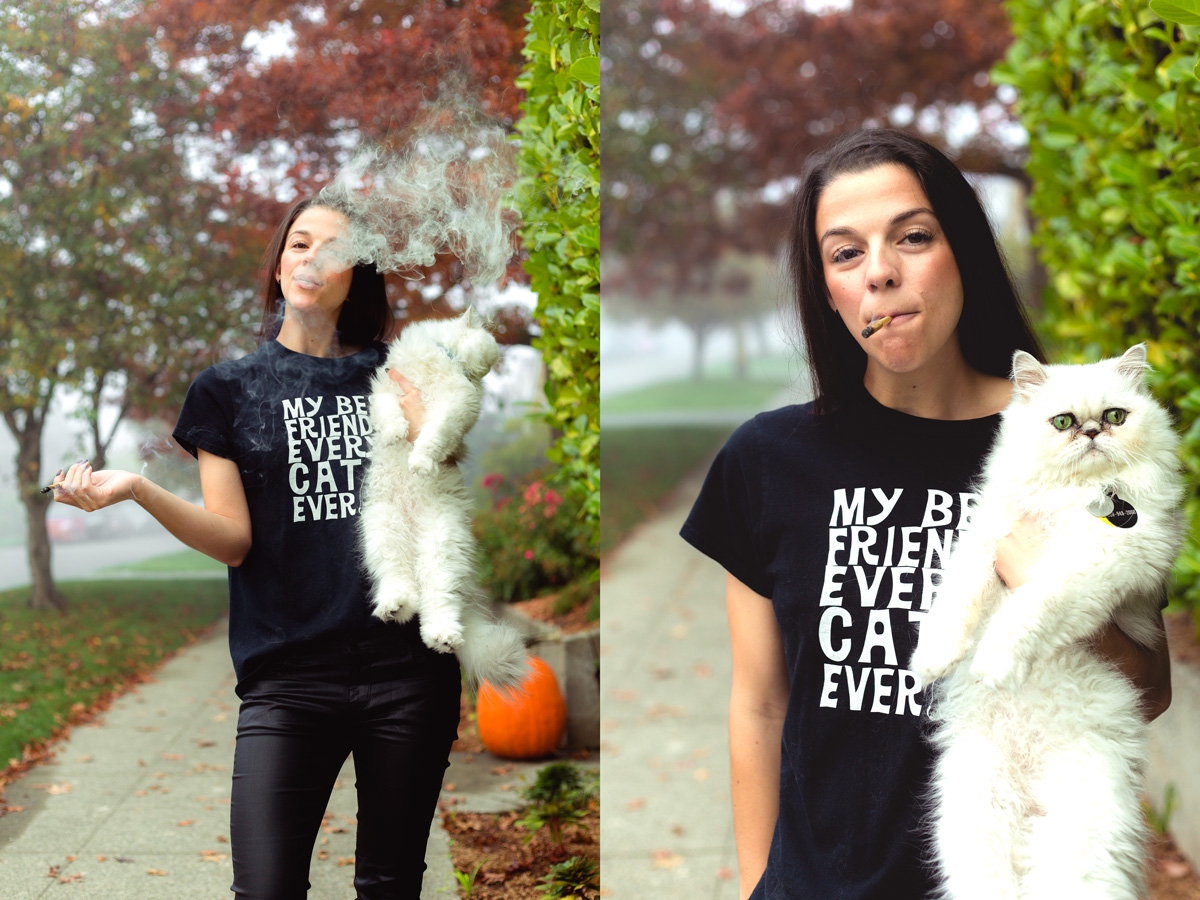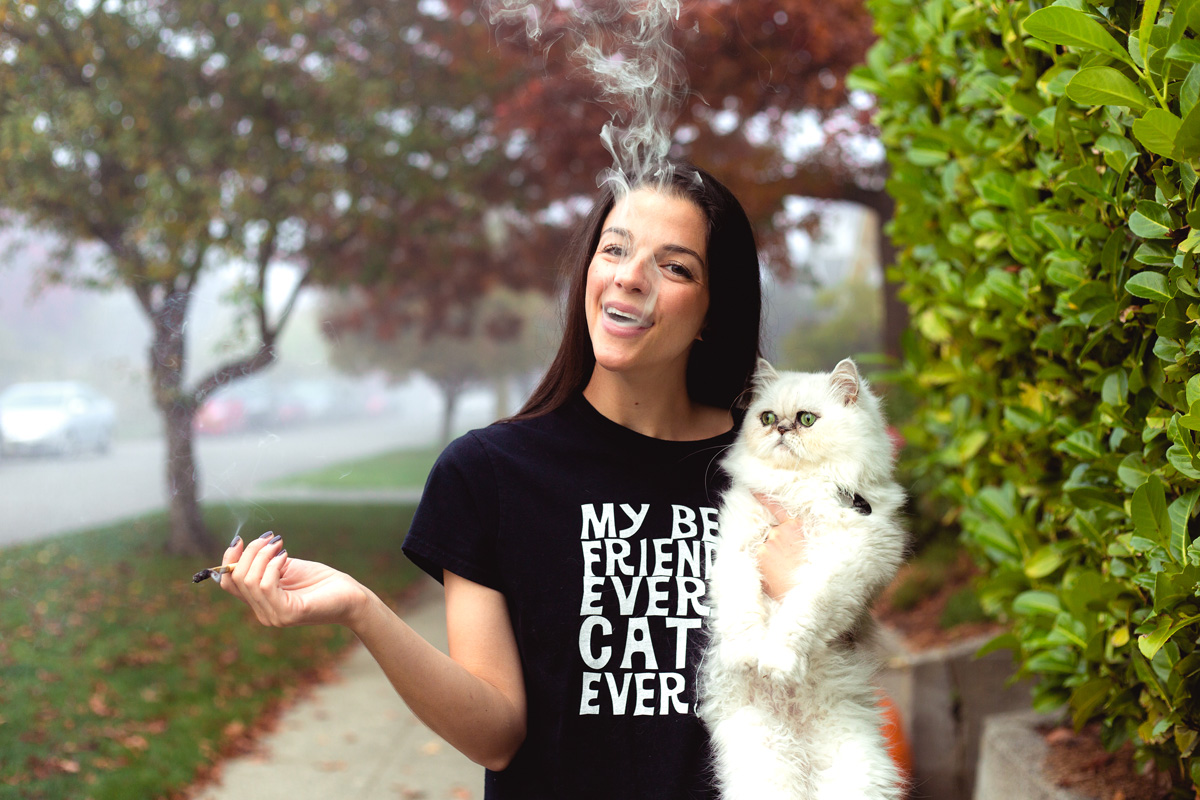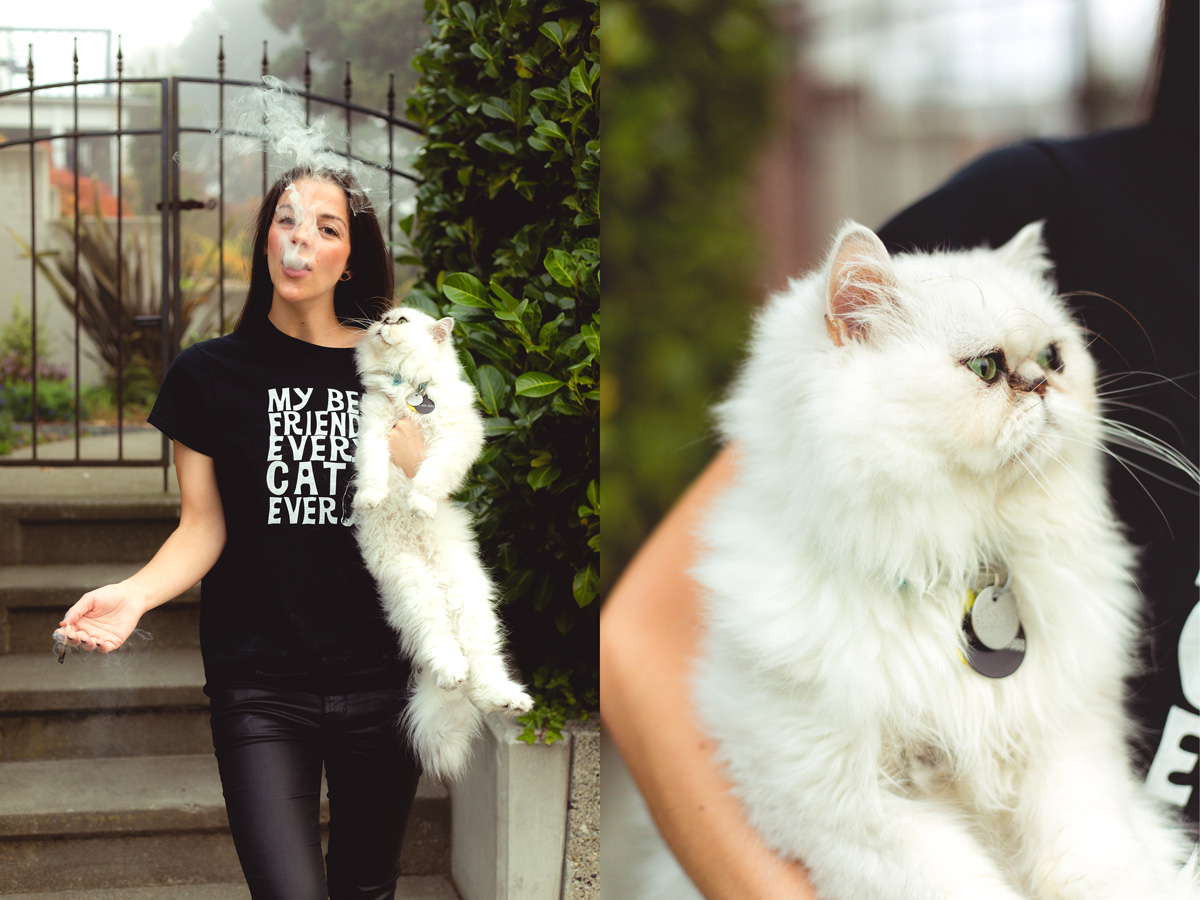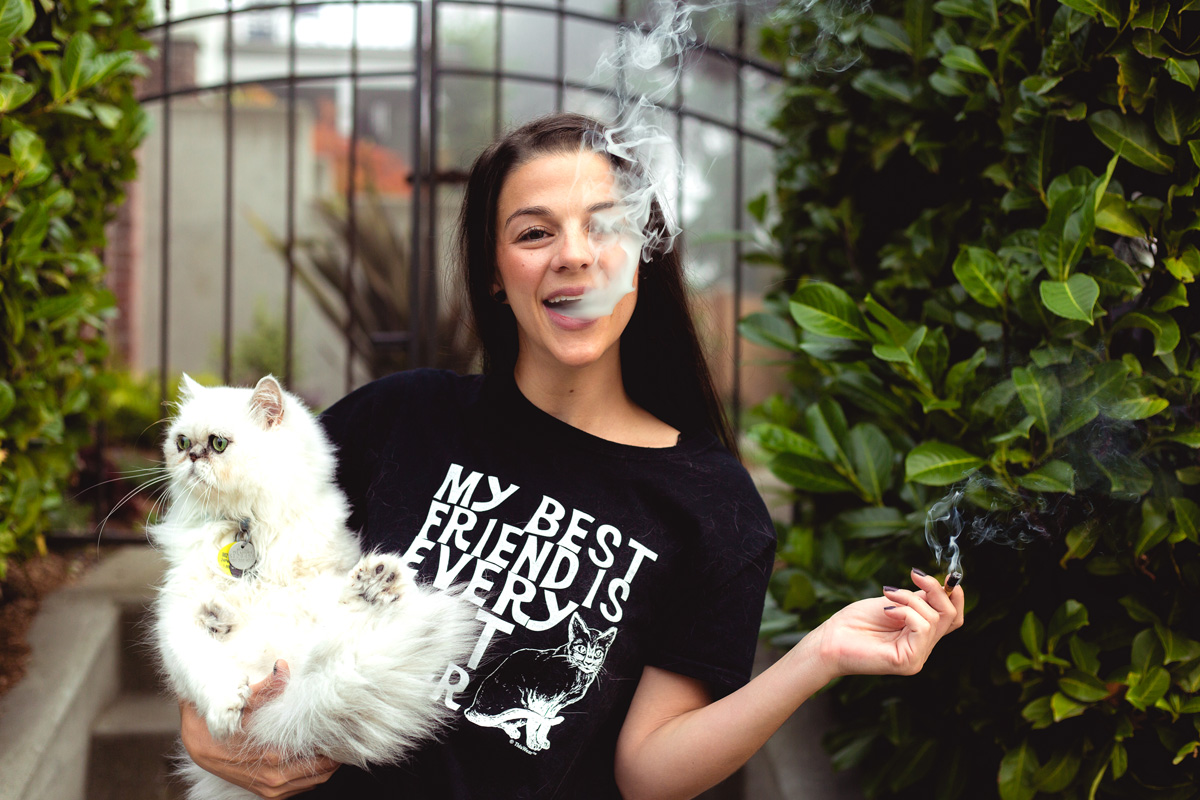 Celebrating National Cat Day with Barry White
It's no secret my best friend is every cat ever, which is why I'm sparking up Berry White joints by Solstice for National Cat Day.
National Cat Day was founded as a way to bring awareness to the number of homeless cats. It takes place on October 29th every year in the United States. The official website states the holiday was first celebrated in 2005 "to help galvanize the public to recognize the number of cats that need to be rescued each year and also to encourage cat lovers to celebrate the cat in their life for the unconditional love and companionship they bestow upon us."
A few months back I lost my beloved cat, Miss Kush, in a tragic car accident. She played outside, came to work, was shaved like a lion and even had her own Instagram! Miss Kush really felt like a human in a cat's body. When she passed, I couldn't imagine ever loving a cat the way I loved her.
Thanks to the support of the cannabis community for your thoughts, prayers and puffs in her honor. Seriously, people all around the world lit up for Miss Kush. There are no words to express how much that meant to me. I still cry just thinking about it.
Anyways, at some point I found the strength to stop crying on my couch. In all reality, I have too much cat love in my heart to leave an animal in a shelter. So two days after the incident (I know, I know) I stopped by PAWS, the shelter where I adopted Miss Kush, and I took home Barry White.
Barry was six years old when left in the shelter. His family had a kid with allergies and clearly they've never heard of Allegra. Alas, Barry could've been another statistic.
This ball of fur has become my new best friend. Sure Barry leaves white hair over my all black wardrobe, but his funny face and endless snuggles make it all worthwhile. Seriously, I love my cat so much, I can't imagine what it's like to love a kid.
So today I'm sparking one up for not just Barry, but Miss Kush, Fritz, Socks, and all the cats I've ever loved. If you have a cat, give them some extra love today, and watch out for cat hair in your weed. It's inevitable.
Photos: Oleg Zharsky
---
---
You might also like
---