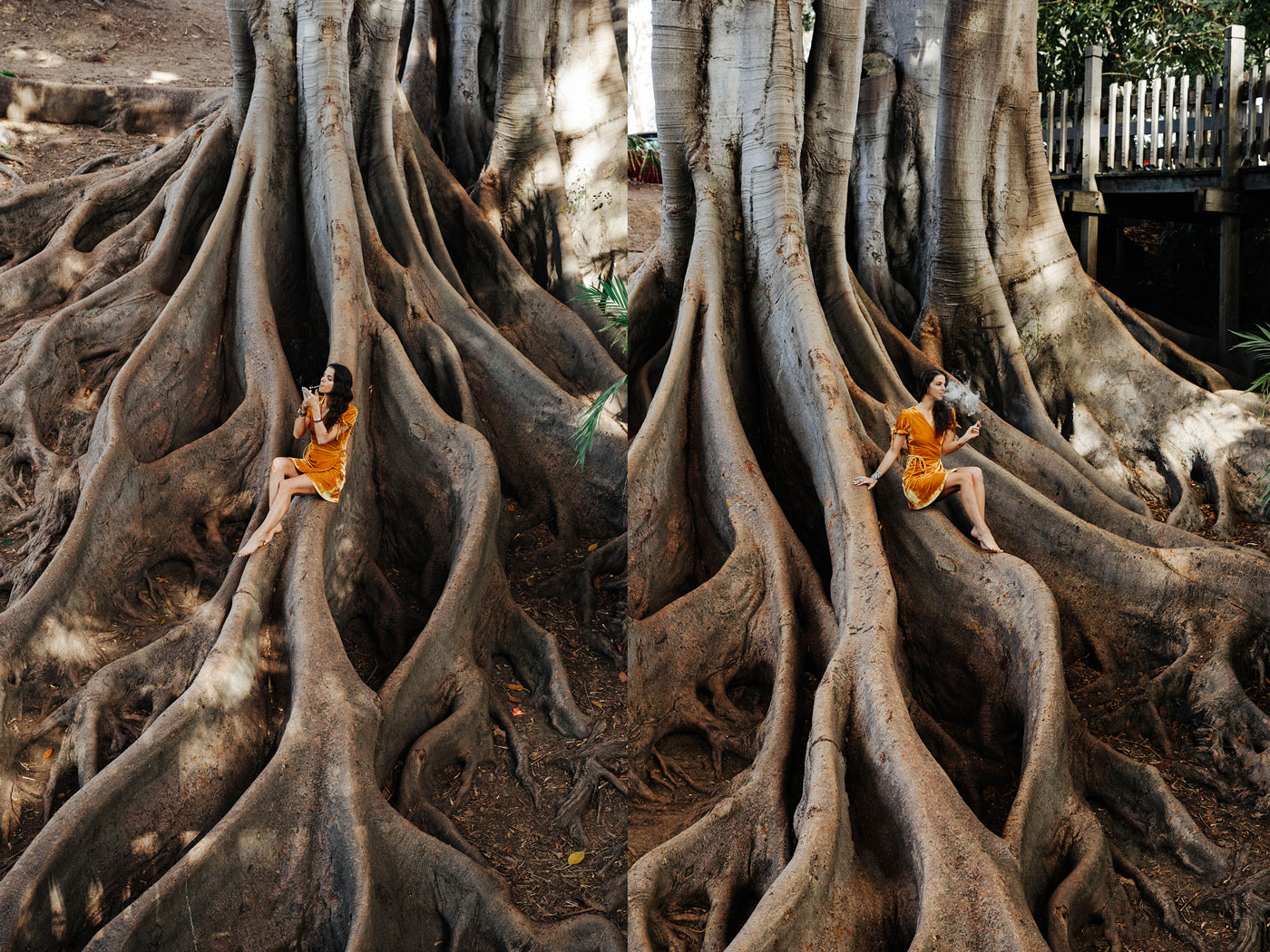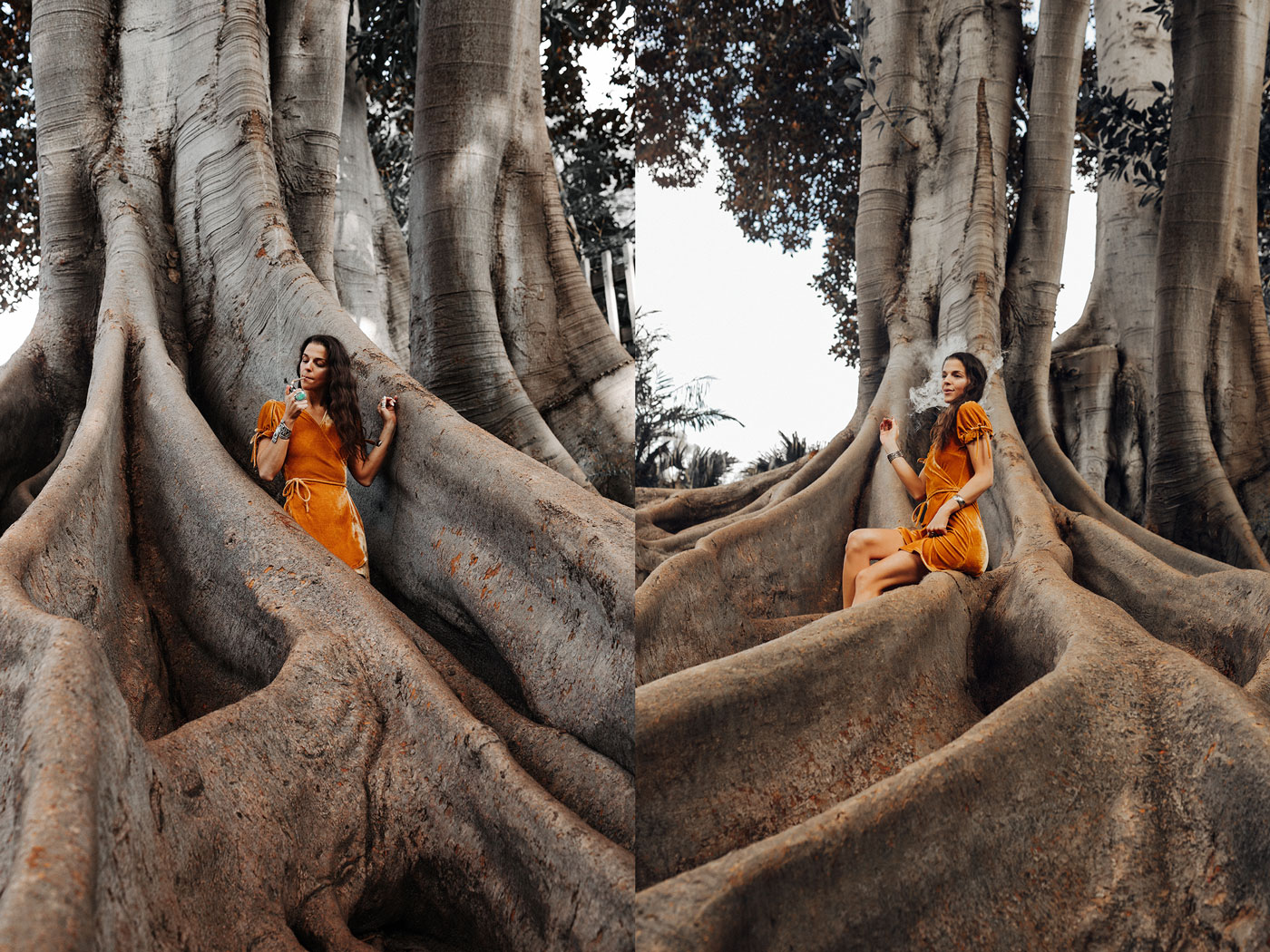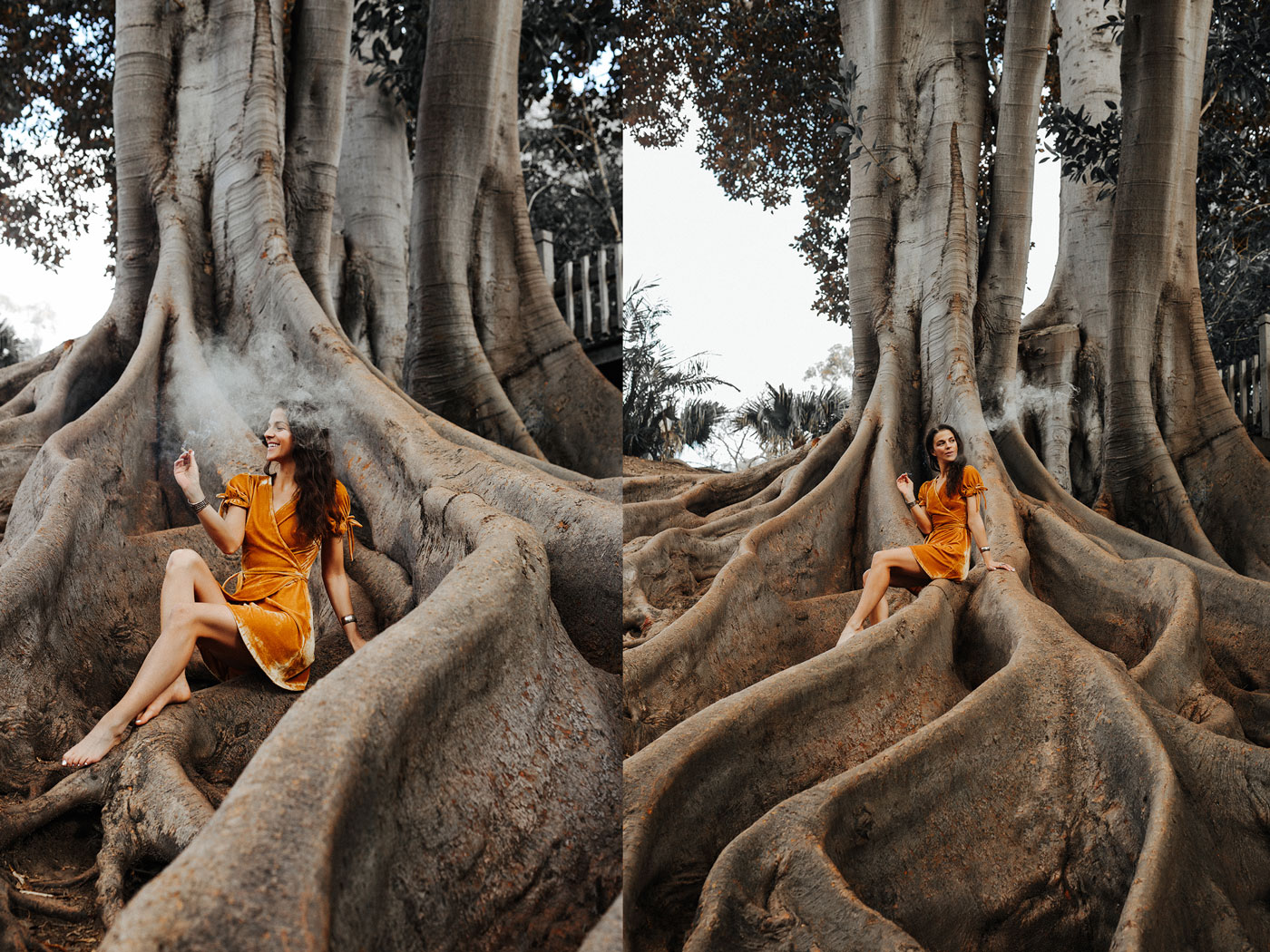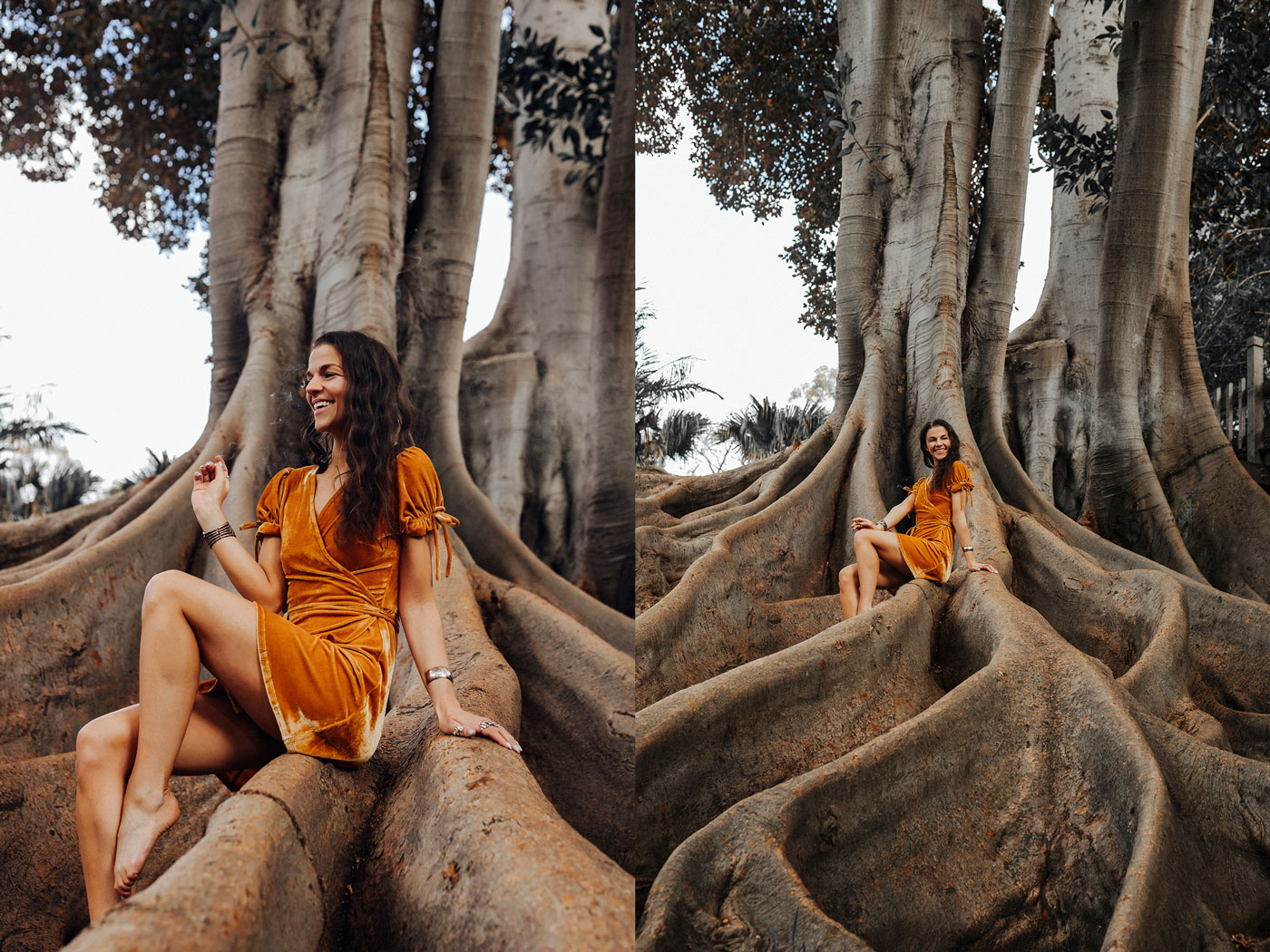 Honey, I Shrunk Myself Smoking at Balboa Park
Do you ever think about how small humans are in the scheme of things? The observable universe is estimated to contain 200 billion to 2 trillion galaxies. Heck, even fig trees like this can live up to 200 years. Needless to say, while blazing up at Balboa Park, my existence on Earth feels like a microcosm.
During my last trip to San Diego, I reconnected with Arielle Levy, one of my favorite fashion and beauty photographers. I've wanted to shoot at Balboa Park for awhile, especially since I knew it entailed a majestic cactus garden. However, once I saw this gargantuan fig tree, knew it Balboa Park is one of San Diego's must-shot locations.
We got to the park on an early weekday morning. I always suggest morning shoots as there are less people out. The sun crept up without a cloud in the sky.. Lucky for us, this beauty has its roots in a ravine-type area for nice diffused light. I kick off my shoes, walk down to the roots and realize how miniscule humans truly are.
Standing next to these roots feels like a movie scene. Am I a fairy? Will I see dinosaurs? Honey, I got stoned and shrunk myself!
I pull myself up a root, plop down and balance my butt on a giant fig tree root. Next, I whip out a large CBD joint from Urbn Leaf and light up. Tip toeing around the tree feels like a dance with Mother Nature. 5-6-7-8, inhale and exhale!
If you're in San Diego, definitely make a visit to Balboa Park. Not only does the park have a plethora of photo locations, it's a must-sesh spot to reconnect with nature. Definitely stop by Urbn Leaf before you do!
---
---
You might also like
---