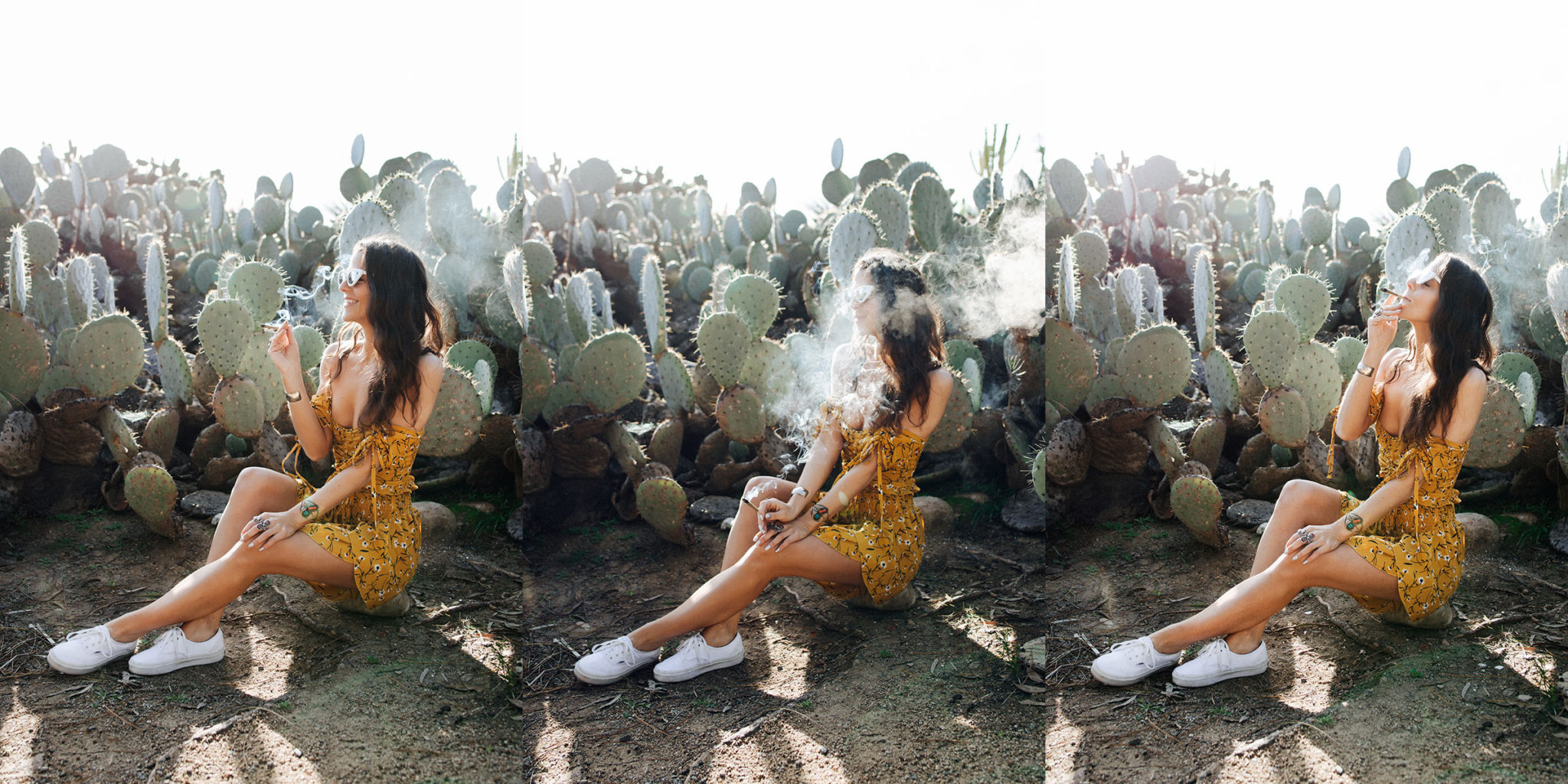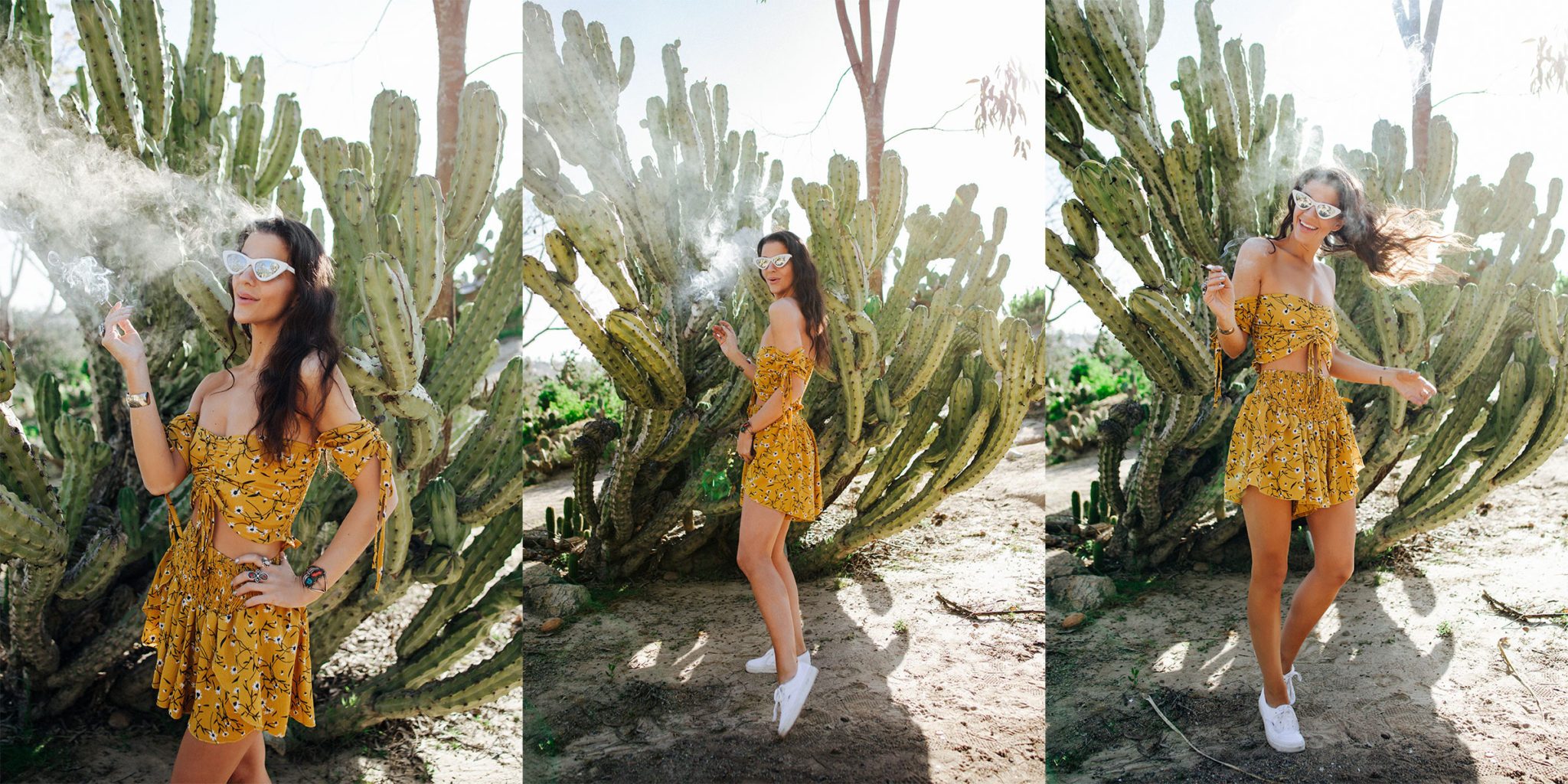 Look but Don't Touch in the Old Cactus Garden
If I could have any garden, besides a cannabis garden, I would want a huge cactus garden! Barbary figs, prickly pears and hedgehog cacti are just a few favorites I'd include in mine. It's why I couldn't wait to shoot at Balboa Park's Old Cactus Garden.
Needless to say, the Old Cactus Garden is goals. From a giant ceres jamacaru to blue myrtle cacti, I couldn't get enough of the desert vibe. It made me wish I could grow prickly plants like this outdoors in the PNW.
I sparked up a CBD-dominant joint from Urbn Leaf. I've recently started to smoke more CBD, especially on shoots. It helps me not feel so stoney-eyed on camera. So a huge thank you to Urbn Leaf for keeping my eyes alert on this shoot!
I puffed away while one of my favorite photogs, Arielle Levy, snapped shots. We worked together during my last trip to SD and I couldn't wait to partner with her for this concept. For those who haven't seen Arielle's work before, she's an incredibly talented fashion photographer who is known for shooting bloggers in the SoCal area.
Looking for the Old Cactus Garden? It's located behind the Balboa Park Club in San Diego. This historic space was developed for the 1935 California Pacific International Exposition under the direction of Kate Sessions. It contains some of the largest cactus and succulent specimens in the Park and has also been developed to include the exotic African and Australian Protea plants.
What type of garden would be your dream garden? Are you partial to lush greens or like me and prefer a desert vibe?
---