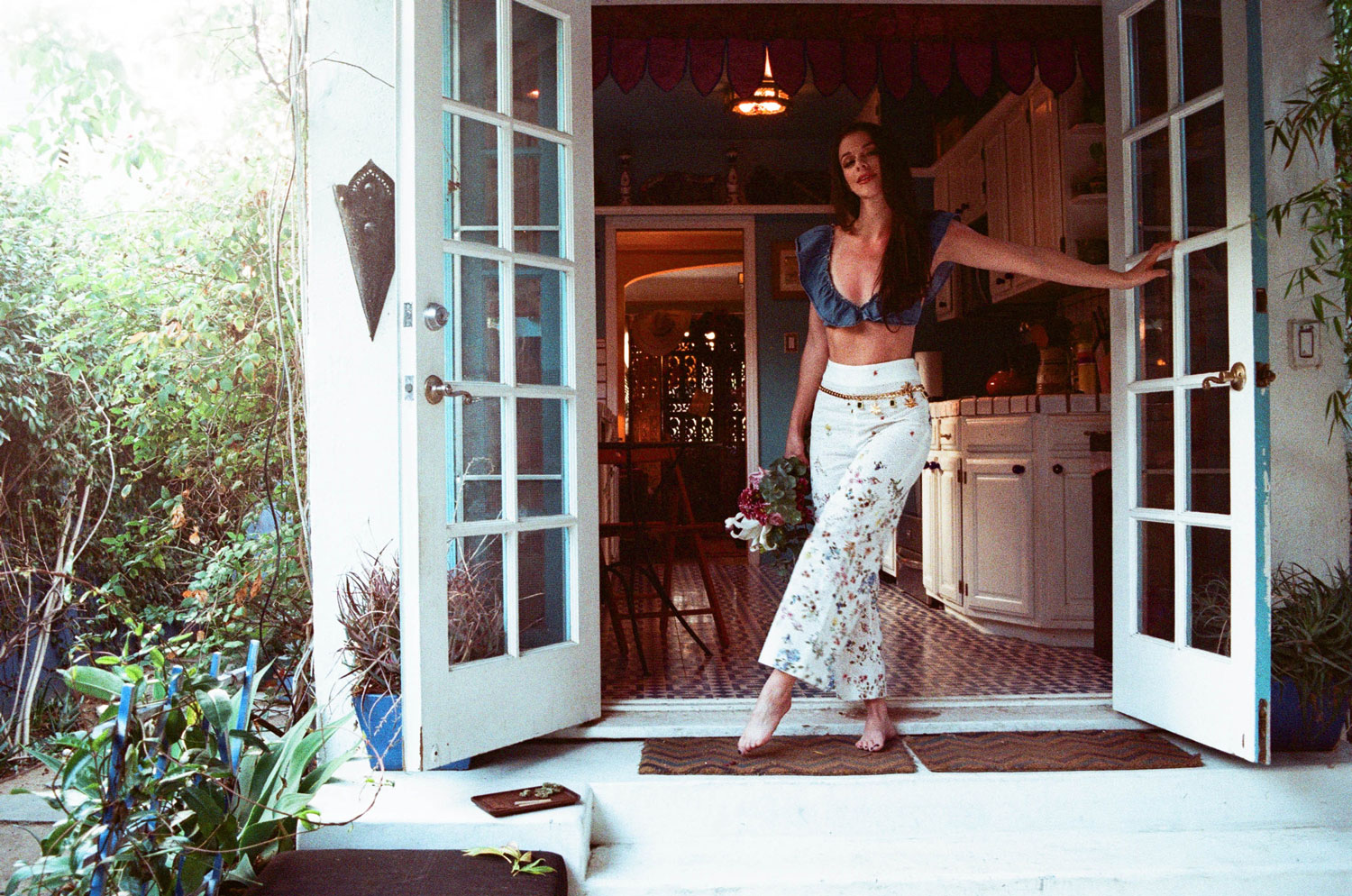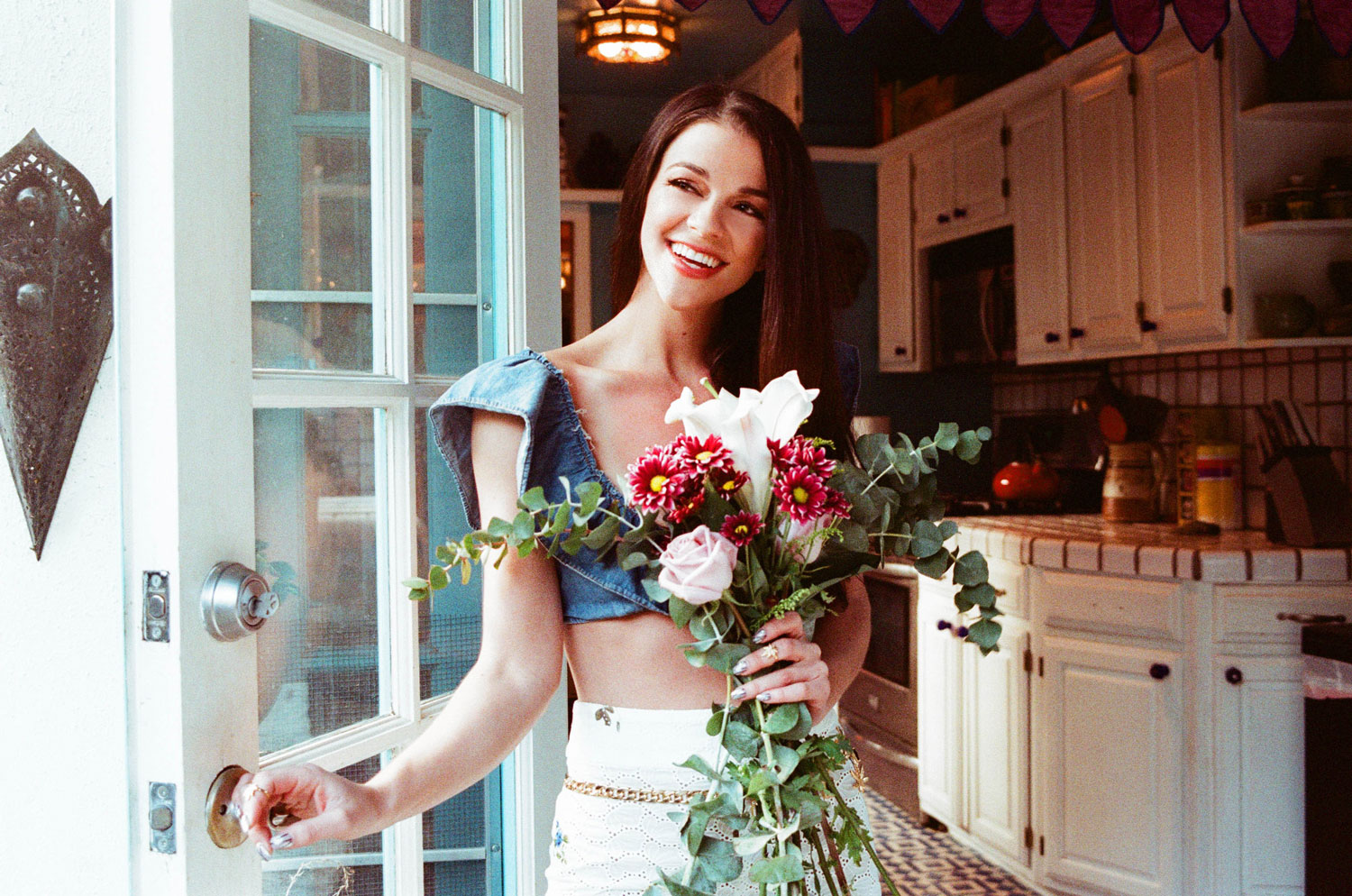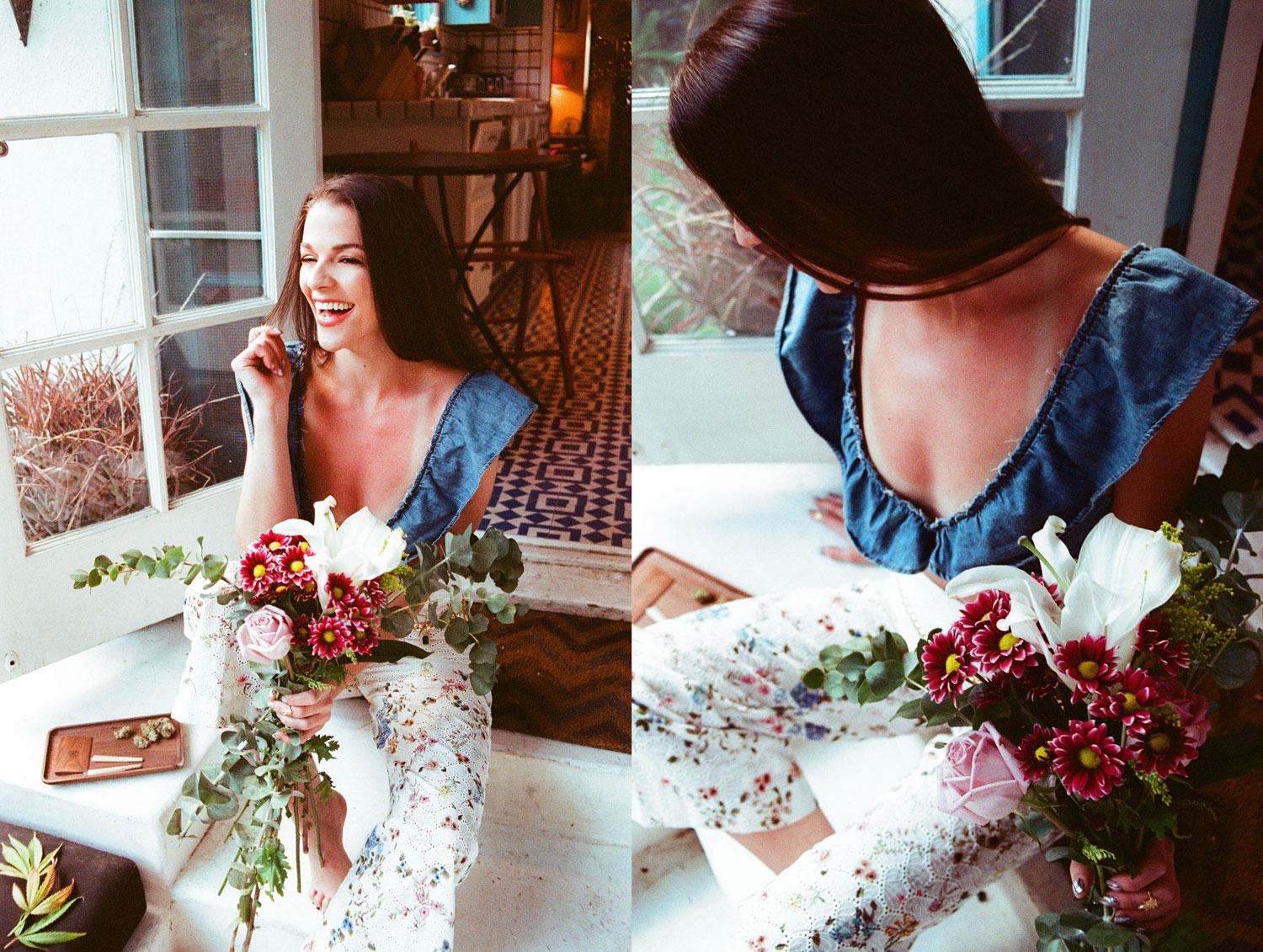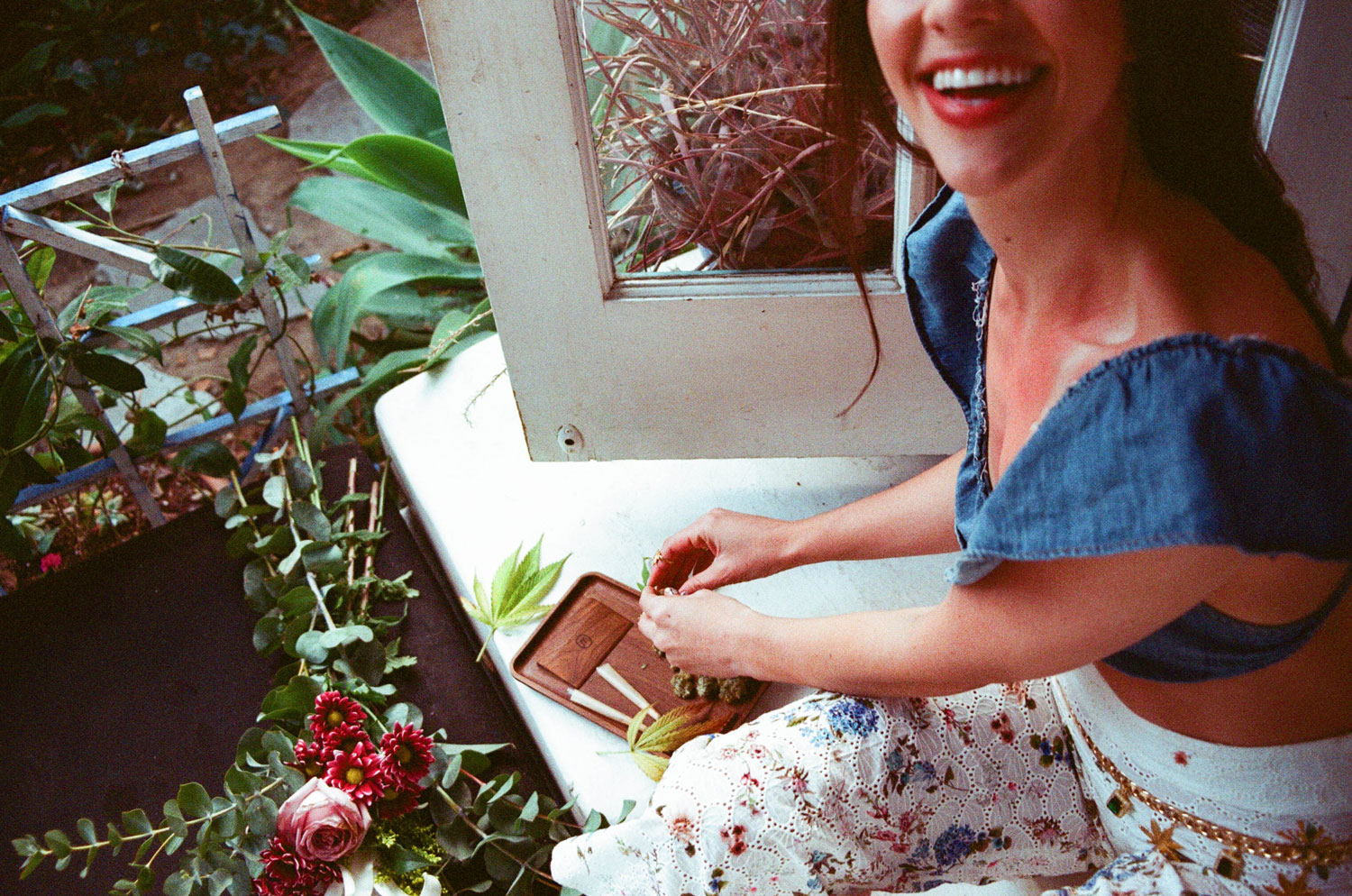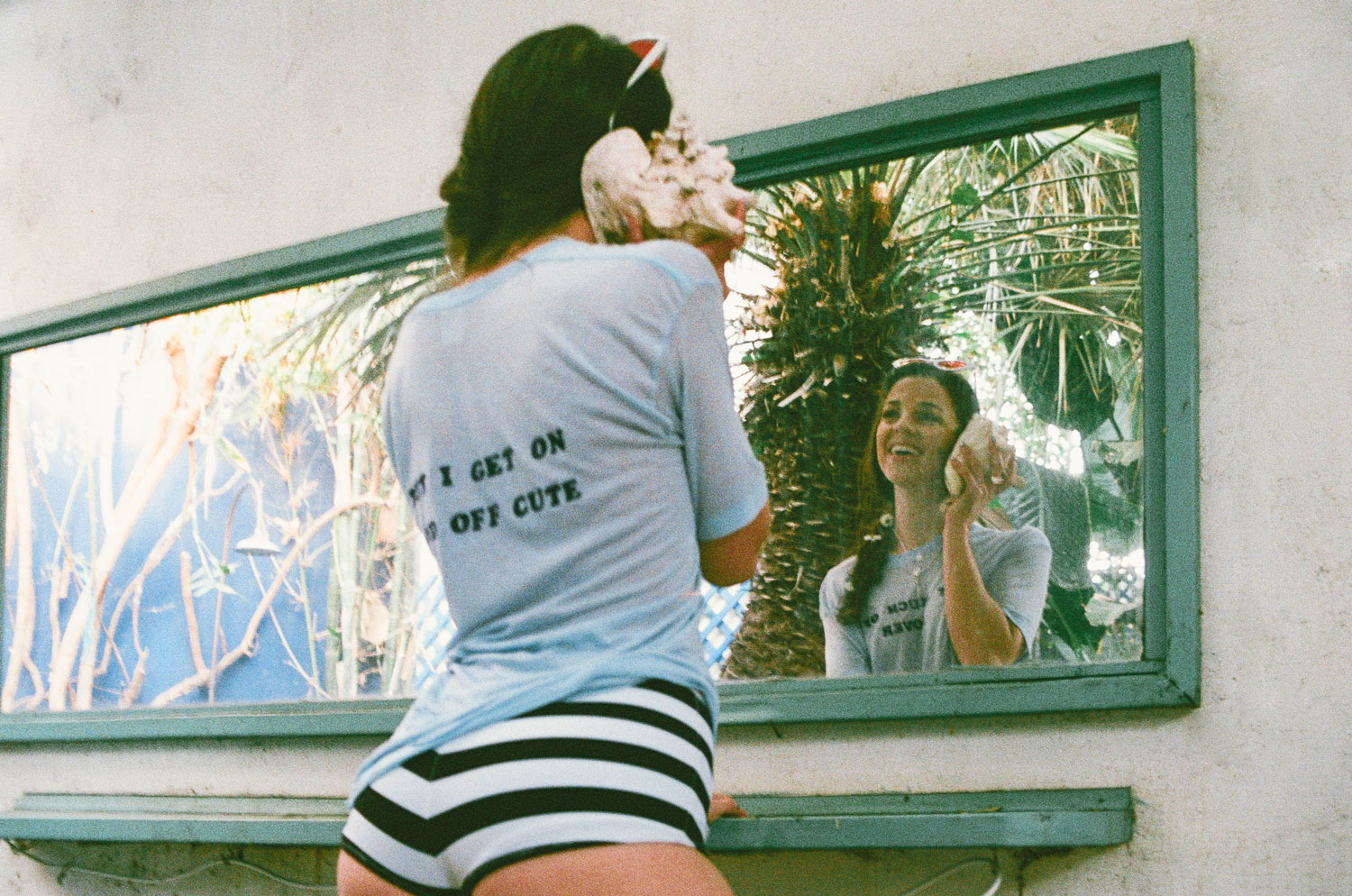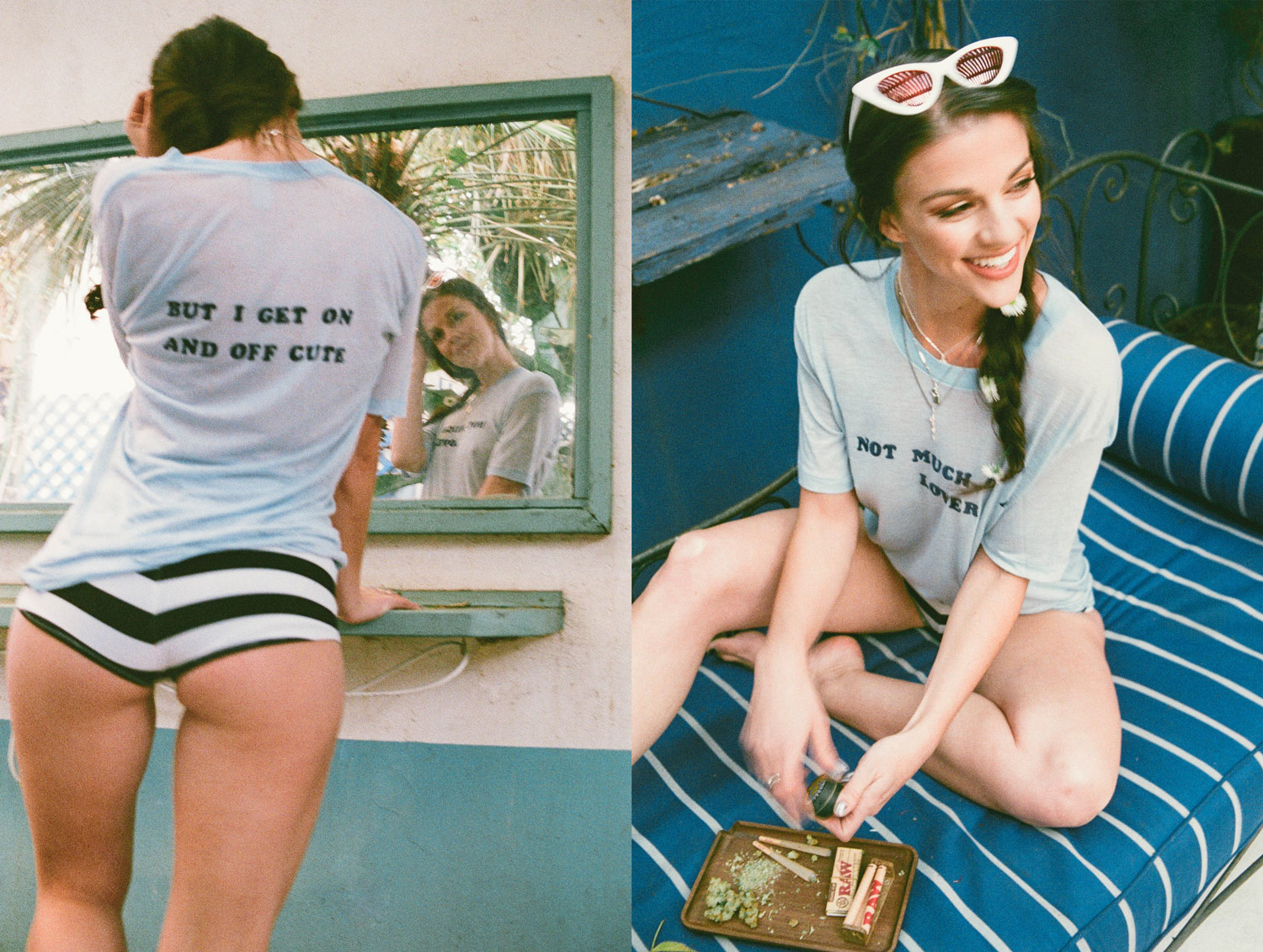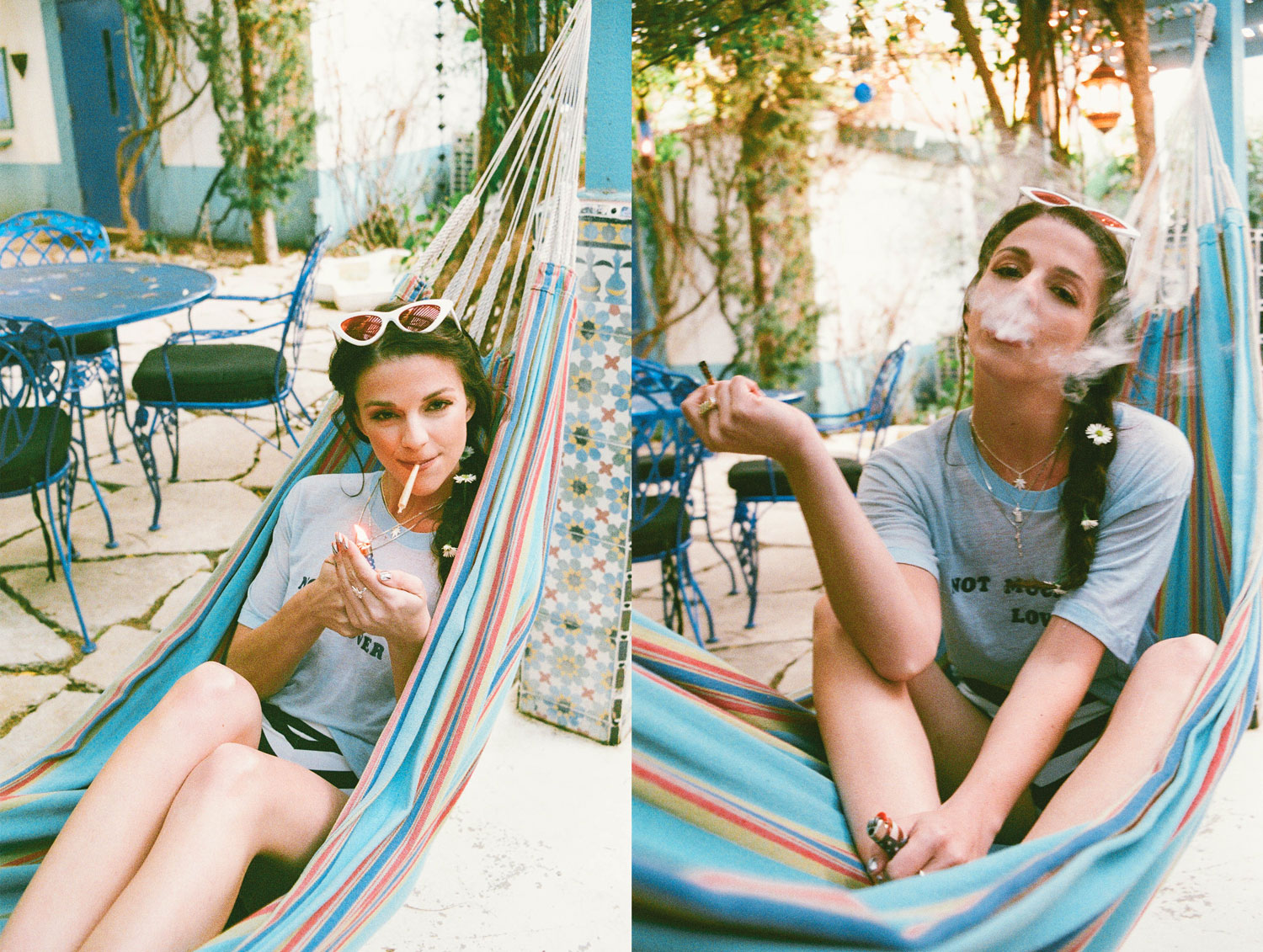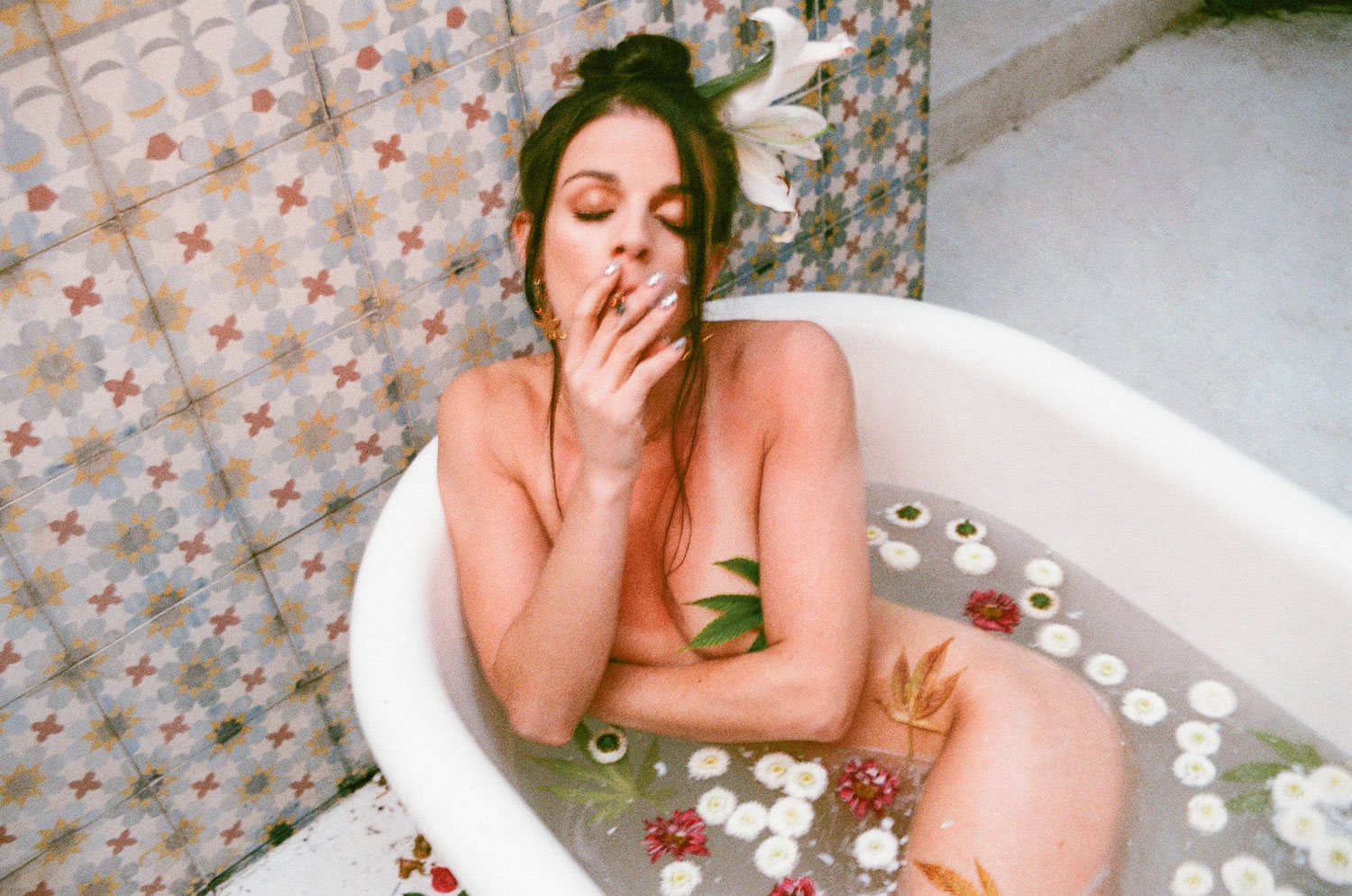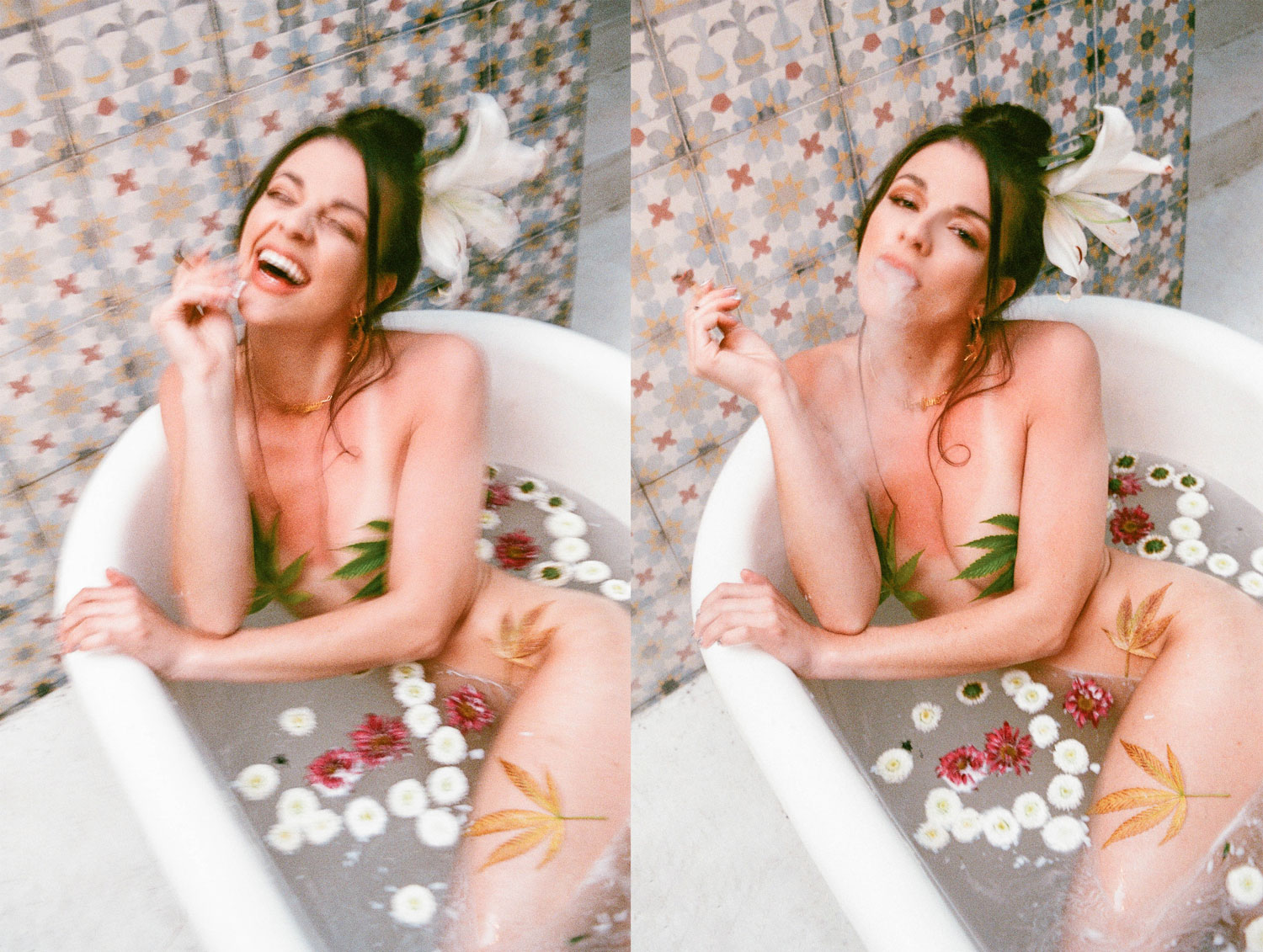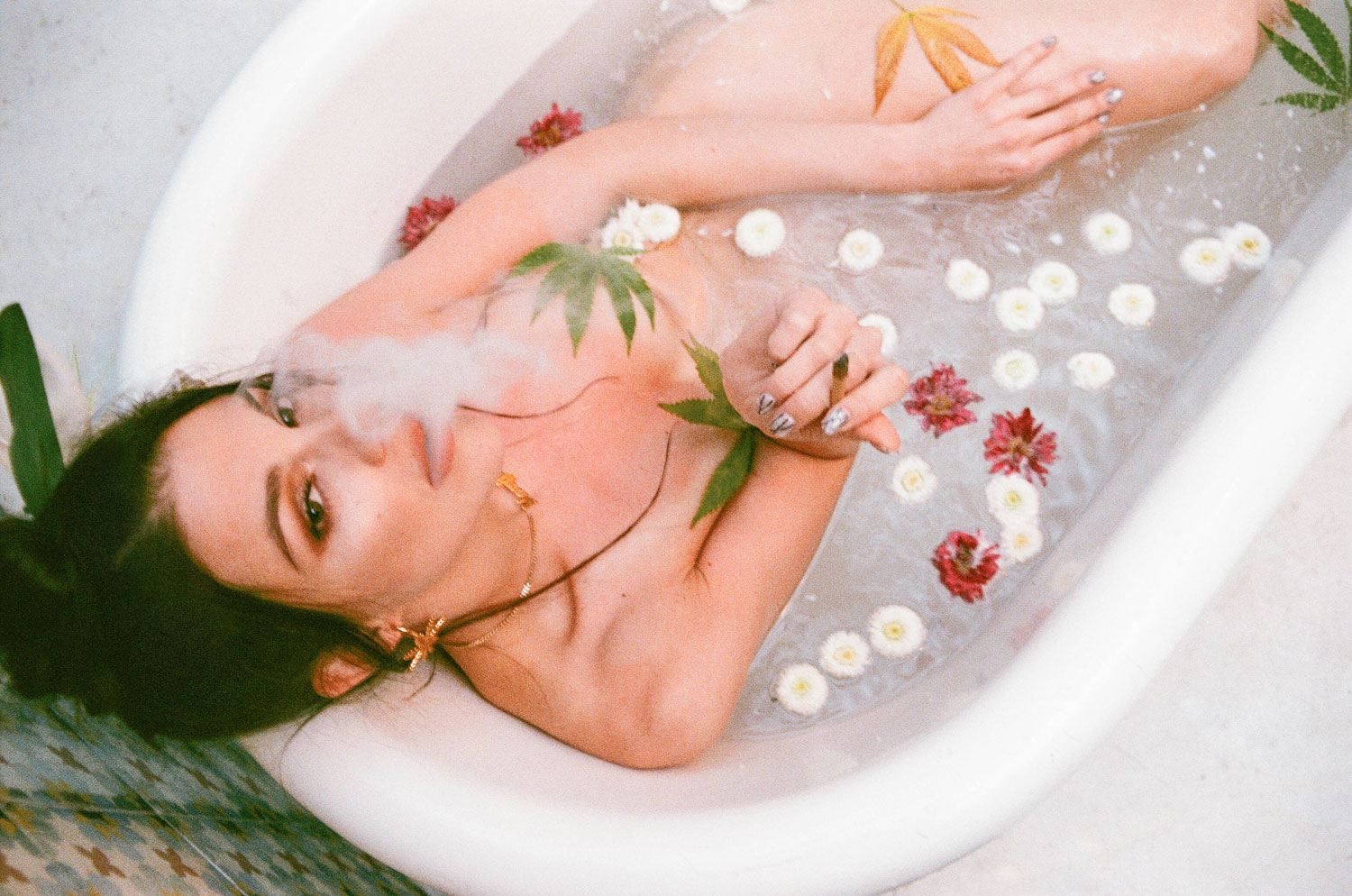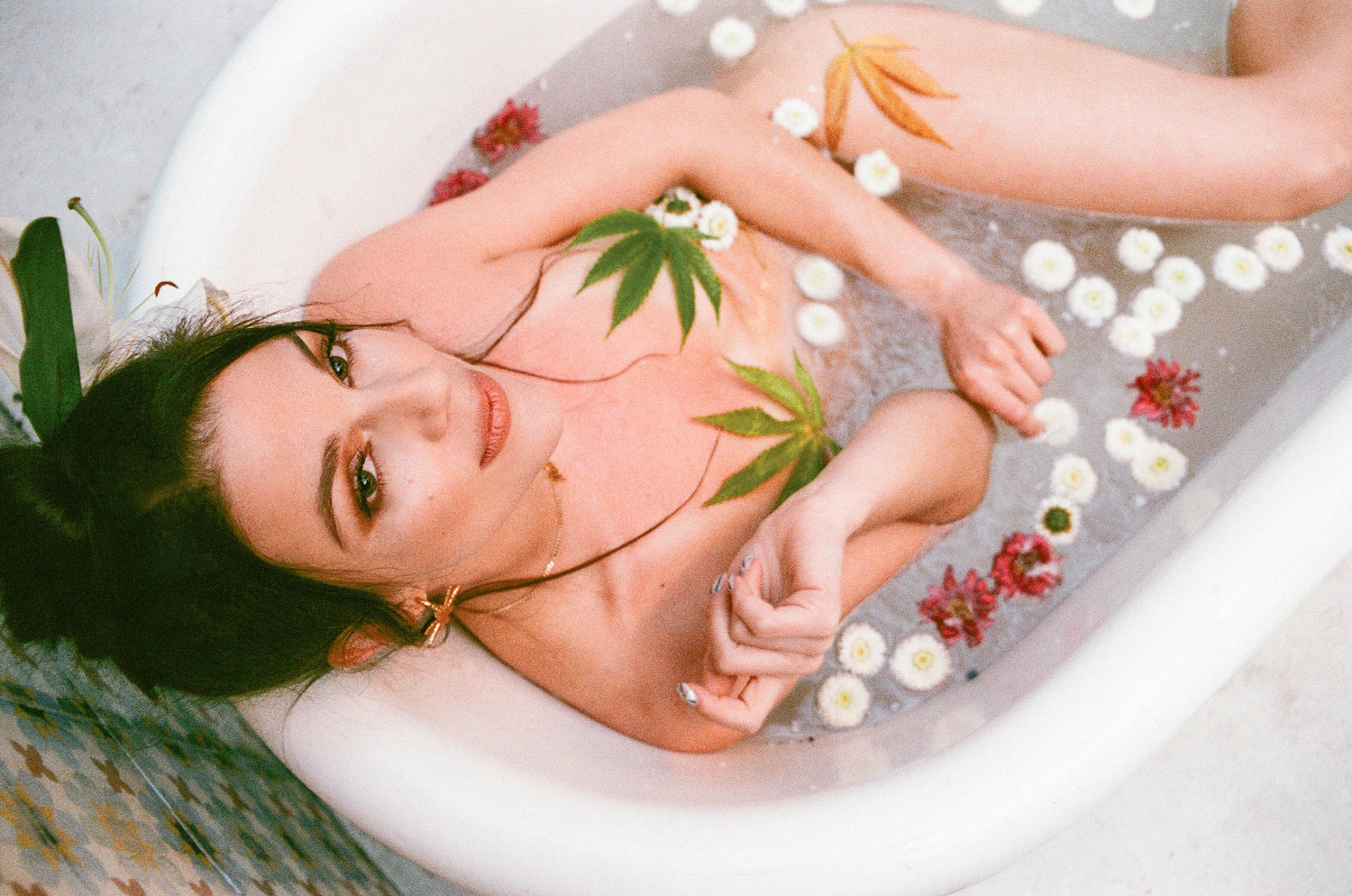 I took a Weed Bath with Alysha Nett
I am beyond excited to share these photos by the talented Alysha Nett. We coordinated a shoot during my last trip to Los Angeles and it felt nothing short of magic. This set is extra special, for several reasons, making it a very appropriate #TBT.
First, Alysha shoots film for her Instagram, @alyshatakesphotos. It's most 35mm, so we got 24 shots per look. I have a strong affinity for film. Not only did I grow up shooting it, I love the emphasis film places on each shot. No rapid fire here. As for the grain? It's not an Instagram filter, it's authentic!
The second thing I loved about this shoot is our location. When Alysha initially reached out, she mentioned a weed bath concept. I wanted a spot with a cool tub, so when I found this outdoor bath on Peerspace, I jumped. If you've never heard of Peerspace, you should definitely check them out. It's similar to AirBNB, but for creatives to rent spaces by the hour. This is my third Peerspace rental, and every time I have an amazing experience.
Lastly, what I loved most about this shoot is how it brought together a group of talented ladies from my LA days. I met Alysha Nett through Bridget sometime around 2013. Some of you might know Bridget from The Blonde Locks. Well times have changed. She's gone from streetwear to sweets, and her shop B'Bops Bakeshop provided the flowers. My insanely talented best friend Valerie Harvey of Mohawk Makeup worked wonders on my face and hair. Seriously, Val cranked this look out in 15 minutes or less. Styling and jewelry came from my friend and former Venice Beach neighbor, Rhianna of Vida Kush. She's stepped into the ganja game with her account @maryjaneglow, so give her a follow.
Sure film gave this a vintage vibe, and our location made for a sultry weed bath. But the standout crew of creative ladies took this shoot to the next level. It's crazy to think how much we've accomplished and grown over the last five years. I can't wait to see what we accomplish in the next five, ten and twenty. Something tells me this is the first of many collaborations! Now what would you like to see next!?
---
---
You might also like
---