CBD Infused Caramel Apple Chaider with Botany Biosciences
Fall is in full swing. Which means it's that time of year for my favorite drink — caramel apple chaider! This spicy yet sweet drink blends apple cider and chai tea for a seasonal drink you'll want to make year round.
Although this isn't just any apple chaider. It's fueled by the power of nature with Botany Biosciences CBD. A couple drops of CBDA to my finished product provide the relief I need for morning, noon and night. Keep reading for this Cannabess classic.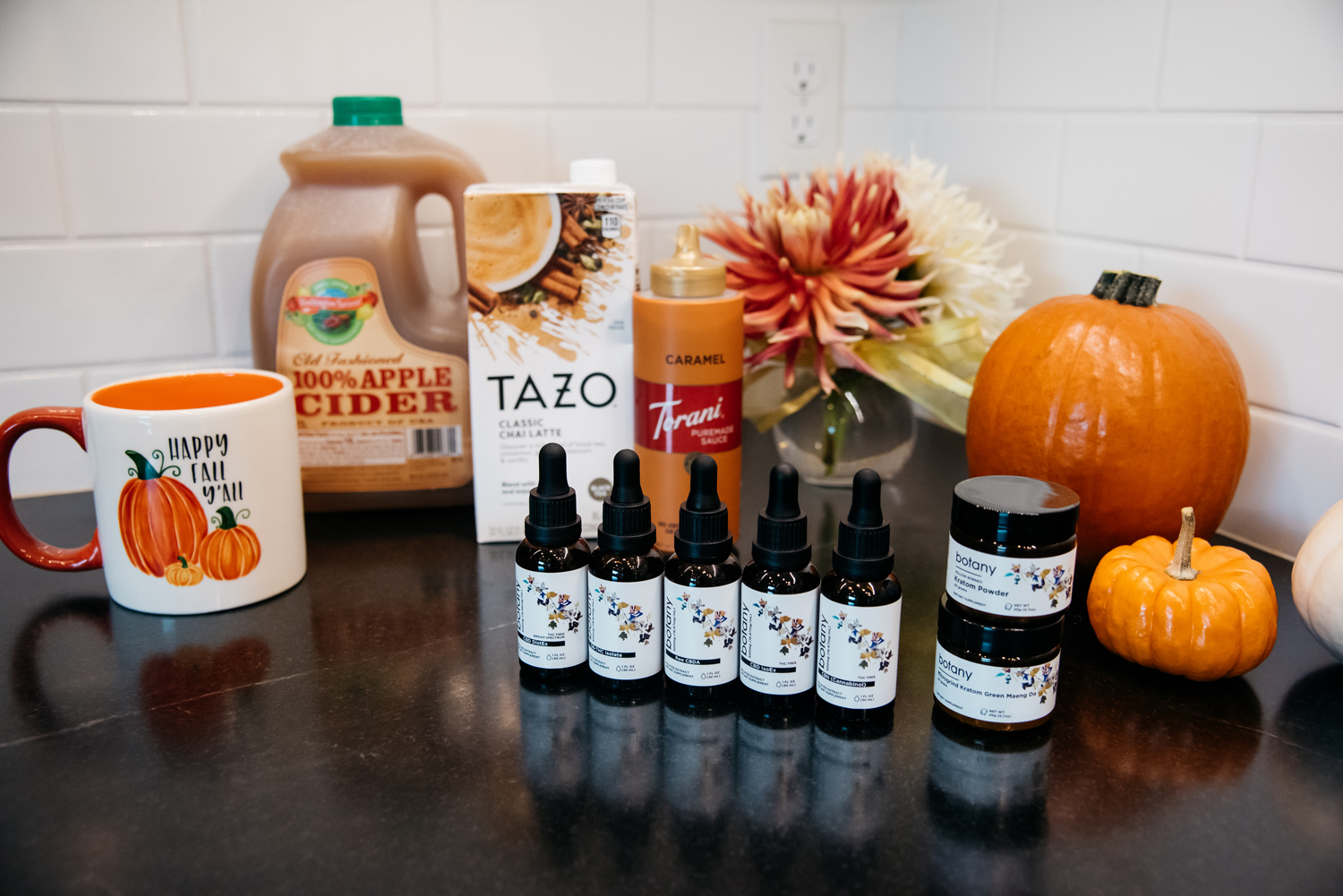 Ingredients You'll Need
This drink is not only easy to make, it's easy to shop for. Ingredients you'll need for CBD infused apple chaider are:
100% apple cider
Tazo classic chai latte mix
Torani caramel drizzle
The Botany Biosciences' products of your choice
A couple pro tips after making  this drink for years. First, do not substitute  apple juice for apple cider. Trust me, it will not taste the same. Also, make sure you buy the boxed liquid Tazo tea. Don't try to brew your own chai then add, as it'll taste watered down.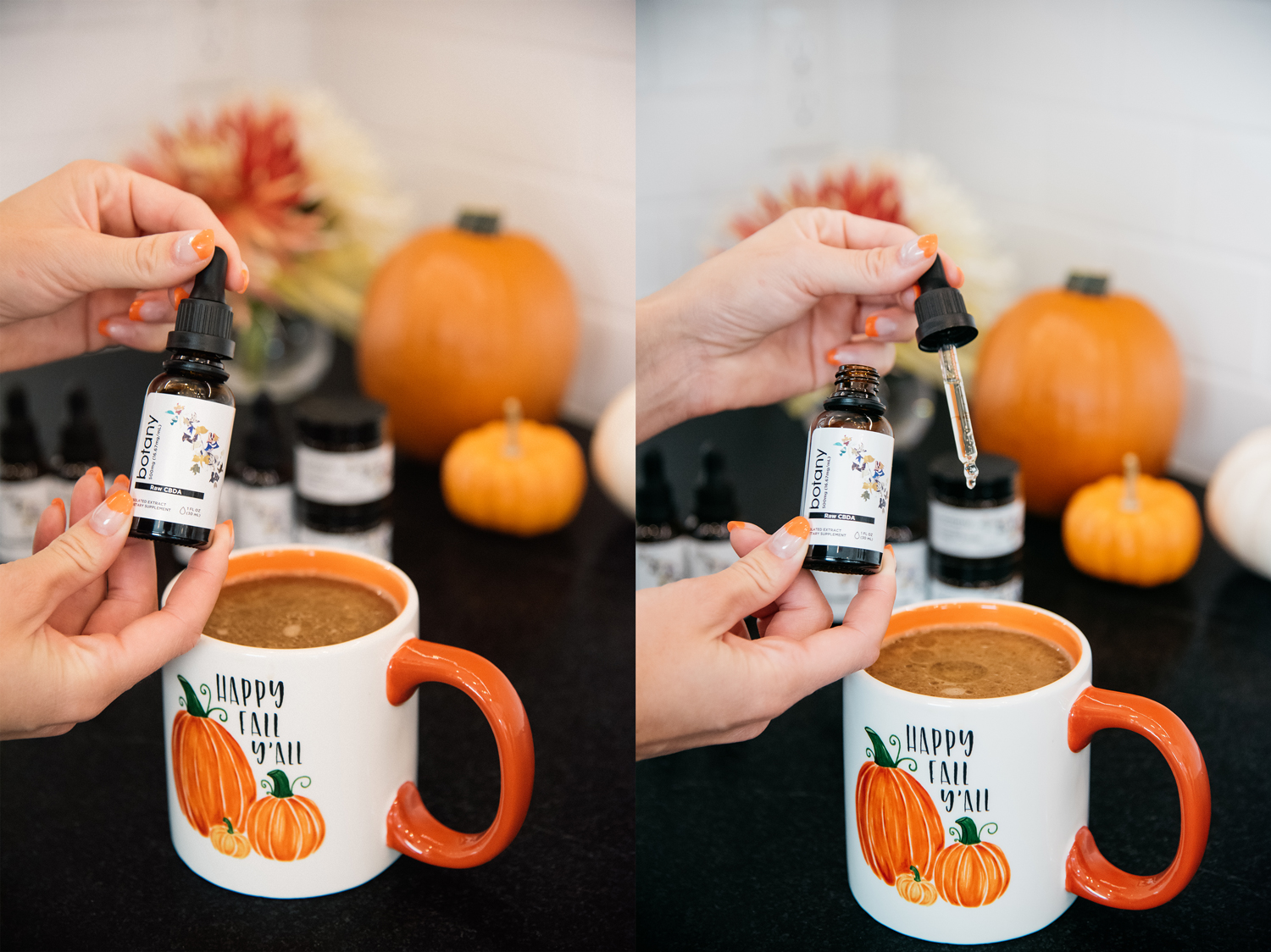 The Recipe
This recipe is so easy, it's nearly impossible to mess up. I make it almost every morning and it takes maybe ten minutes max.
Pour 8 to 10 ounces of apple cider into a small pot
Pour 8 to 10 ounces of Tazo chai tea
Bring chaider to a low boil — watch out, as it usually goes from simmering to overflow so watch your pot!
Remove pot from heat
Drizzle caramel into the bottom and sides of your mug
Pour chaider mix into  mug
Add Botany Biosciences' product of your choice  — if  you choose any of the  powders, I recommend adding them before you pour the liquid as it helps with dissolving
Sip and enjoy the taste of fall!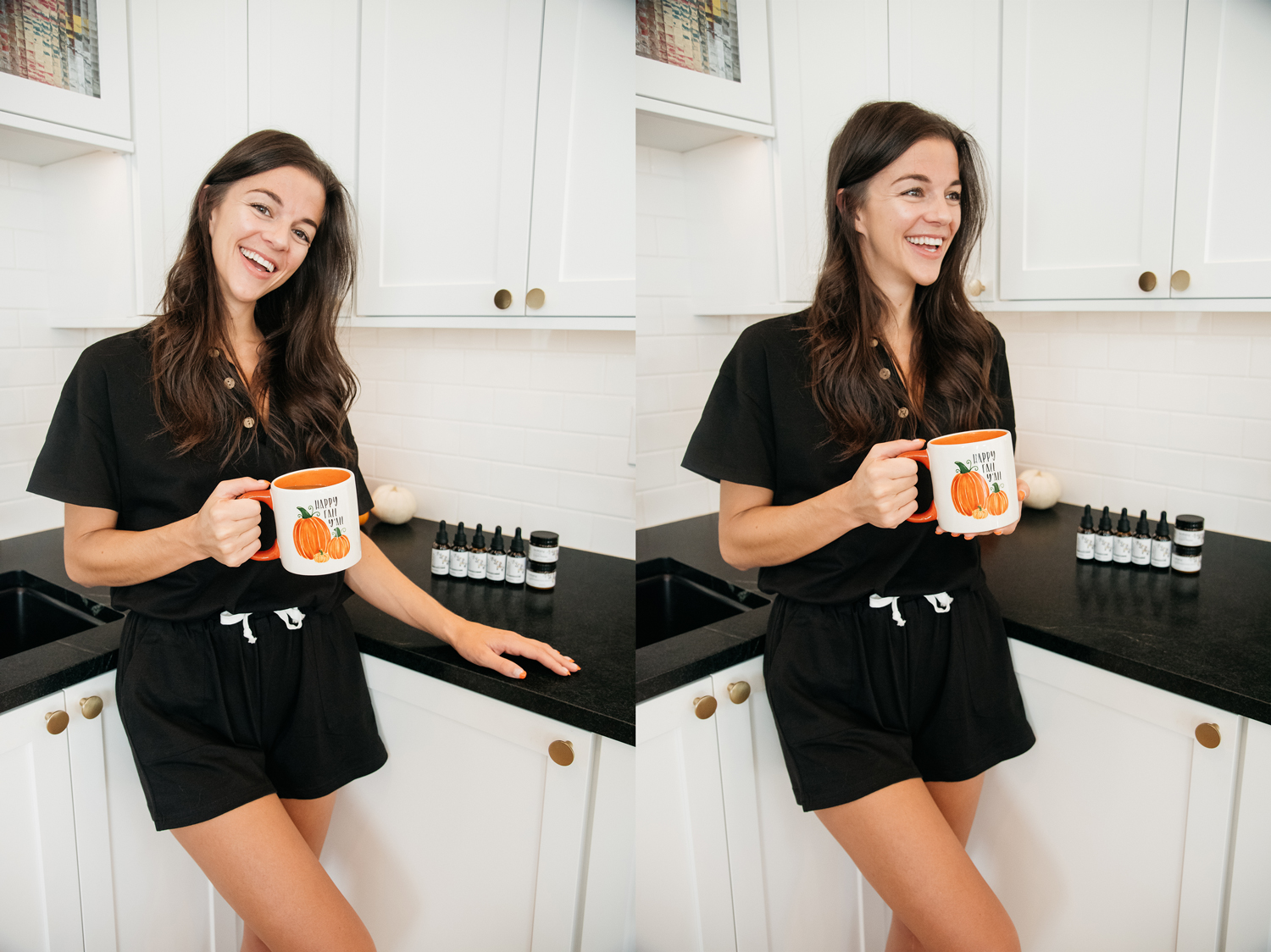 The Power of Nature
One of the things I love most about this drink, beyond its delicious flavor, is how Botany Biosciences allow me to unlock the power of nature. Benefits of CBD include anti-inflammatory, stress, pain management and mood elevation. Best of all, their hemp is sourced from pesticide-free family farms in the U.S. so you can feel good about the products you ingest.
Want to make your own CBD infused caramel apple chaider? Of course you do. Click here to shop and let me know how you like this seasonal Cannabess staple!
---
---
You might also like
---