It's Time we Toke About Gun Rights for Cannabis Consumers
The last time I posted in support of the Second Amendment I lost 800 followers overnight, so why post about gun rights again? Because yesterday in court I shared my victim's impact statement about last year's experience having a gun pulled on me. At that moment, a million things went through my mind, one of them being the ability to defend myself.
Did you know if cannabis consumers answer truthfully on background checks they will be denied the right to own a firearm because this plant is still federally illegal? I believe that is morally wrong. People who drink alcohol and take pharmaceuticals are allowed to own guns. So why not peaceful, responsible cannabis users?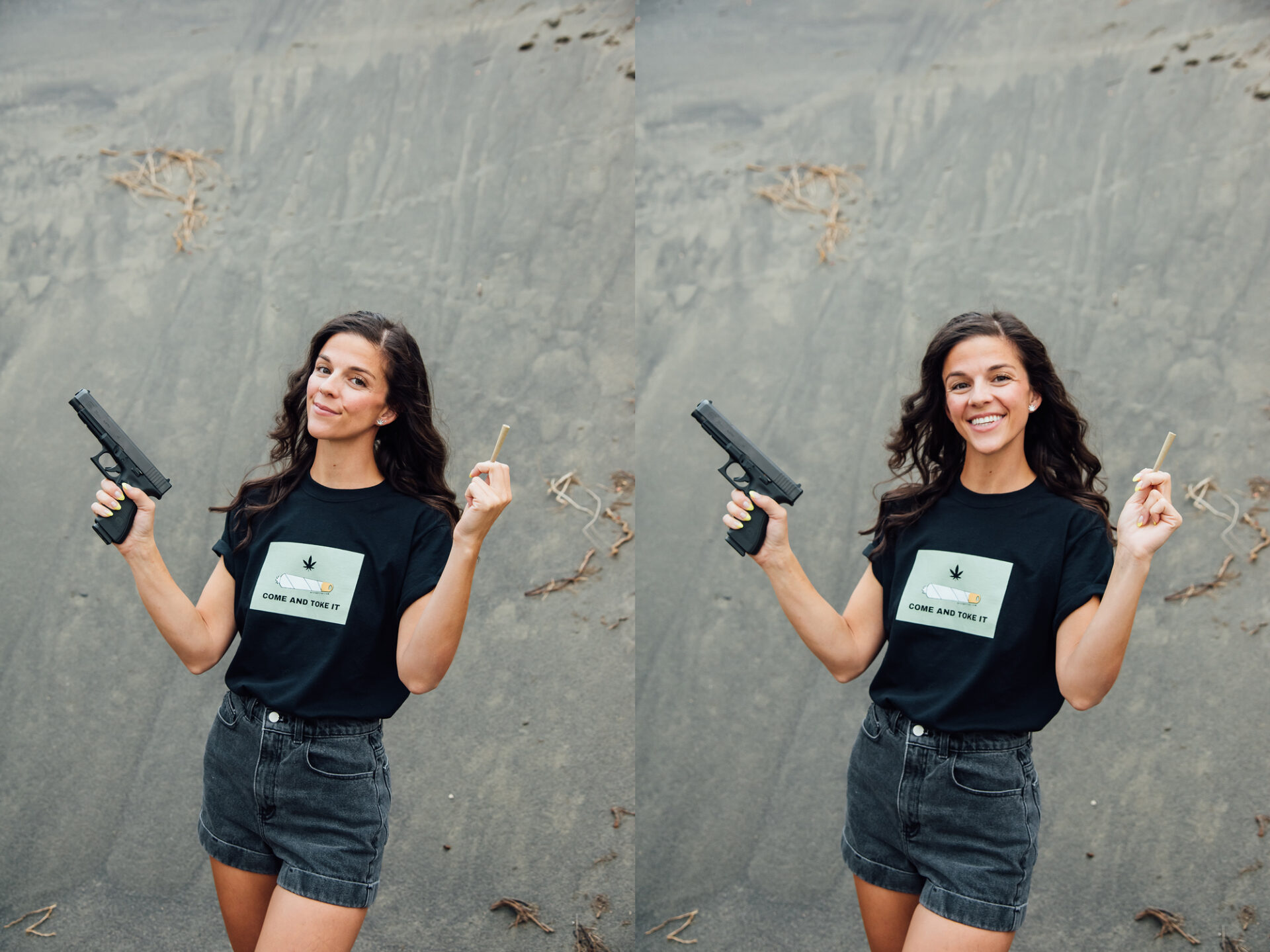 Gun Control isn't about guns, it's about control
However it's not just cannabis consumers who have their 2A rights restricted. The Biden administration and Democrat party place a strong emphasis on gun control. They refer to guns as "weapons of war," call AR's "automatic rifles" (they are actually ArmaLite Rifles) and actually defend gun control because "if you wanted or think you need weapons to take on the government you need F-15's and maybe some nuclear weapons." Uhhhh… WUT? If government threatening to nuke citizens isn't enough to make you rethink gun ownership, maybe this will.
My friend and fellow freedom advocate Whitney Davis of the Mises Caucus recently posted how gun control actually harms minorities, harms women and harms low-income Americans. So today I'll elaborate on her excellent points in hopes you think beyond the media narrative.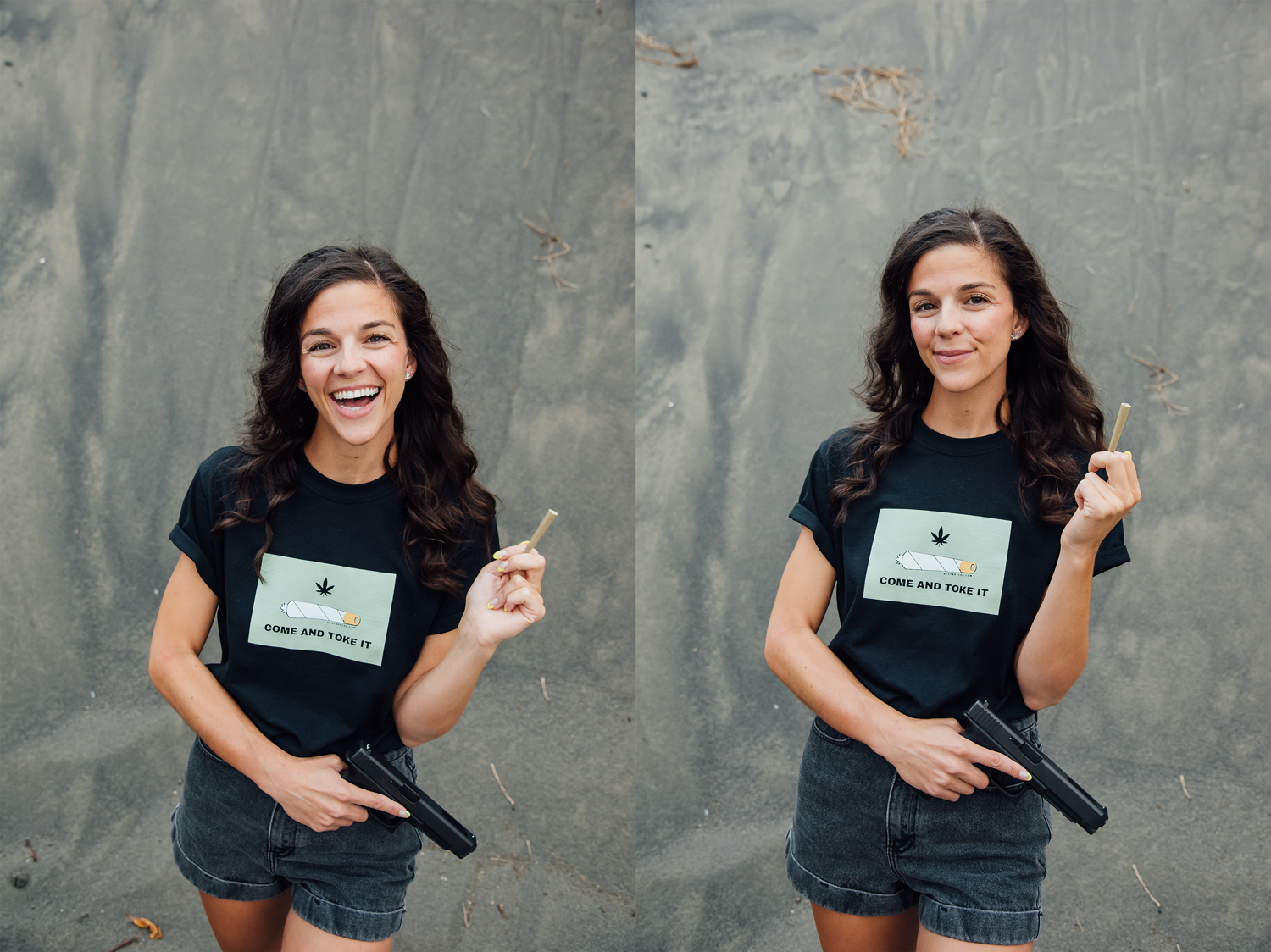 Gun Control Harms Minorities
A couple months back, I pointed out Daunte Wright's warrant as relevant in his death. Some people didn't read the full post, got triggered and hit unfollow faster than I can fire a Glock. Here's why it matters. Wright's warrant was for carrying a pistol without a permit. This is something that shouldn't be required in the first place.
Gun control currently proposed by the Biden Administration will mandate permits for all firearms. This perpetuates the police state. It gives cops more reasons to stop and harass Black men who may choose to exercise their God given right to bear arms. If Daunte Wright didn't have an unjust warrant for carrying a pistol, he might not have felt compelled to run from police and would still be alive today.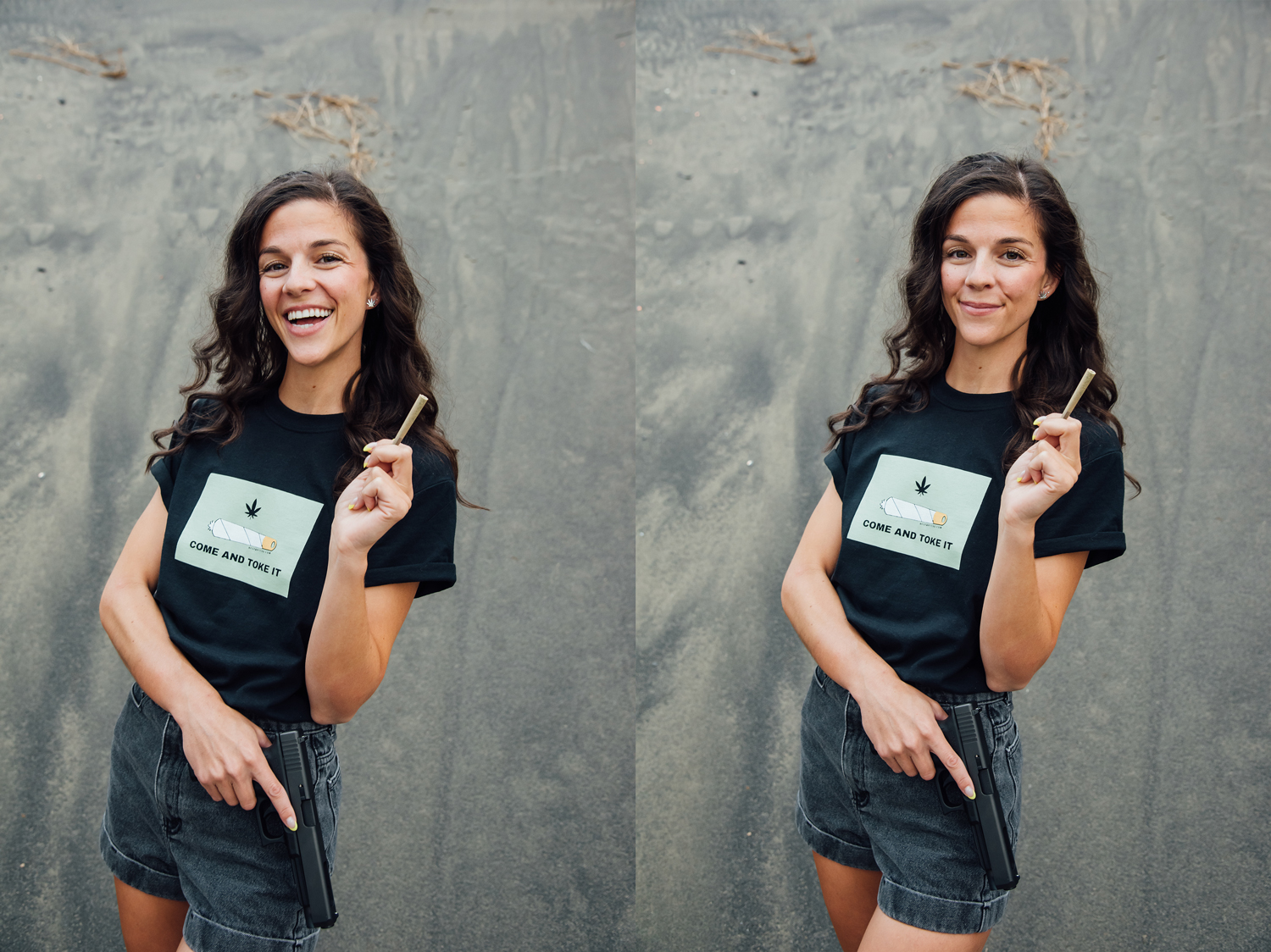 Gun Control Harms Women
Gun control hurts women. Guns are a tool to equalize a threat. I keep thinking about how I would've defended myself should my attacker have pulled the trigger. Do I run? Hide? Mace him? Hope he misses? No. Women should be able to pull out a firearm and take down their attacker from a safe distance.
In 2016 Carol Browne's ex-boyfriend murdered her while awaiting approval from her state of New Jersey to purchase a handgun. She also obtained a restraining order and installed cameras in her home. The sad reality is neither of these things will protect against a violent partner and these stories are all too common. I personally know two women murdered by ex partners. I cannot fathom the fear they felt and wish they had tools necessary to defend themselves.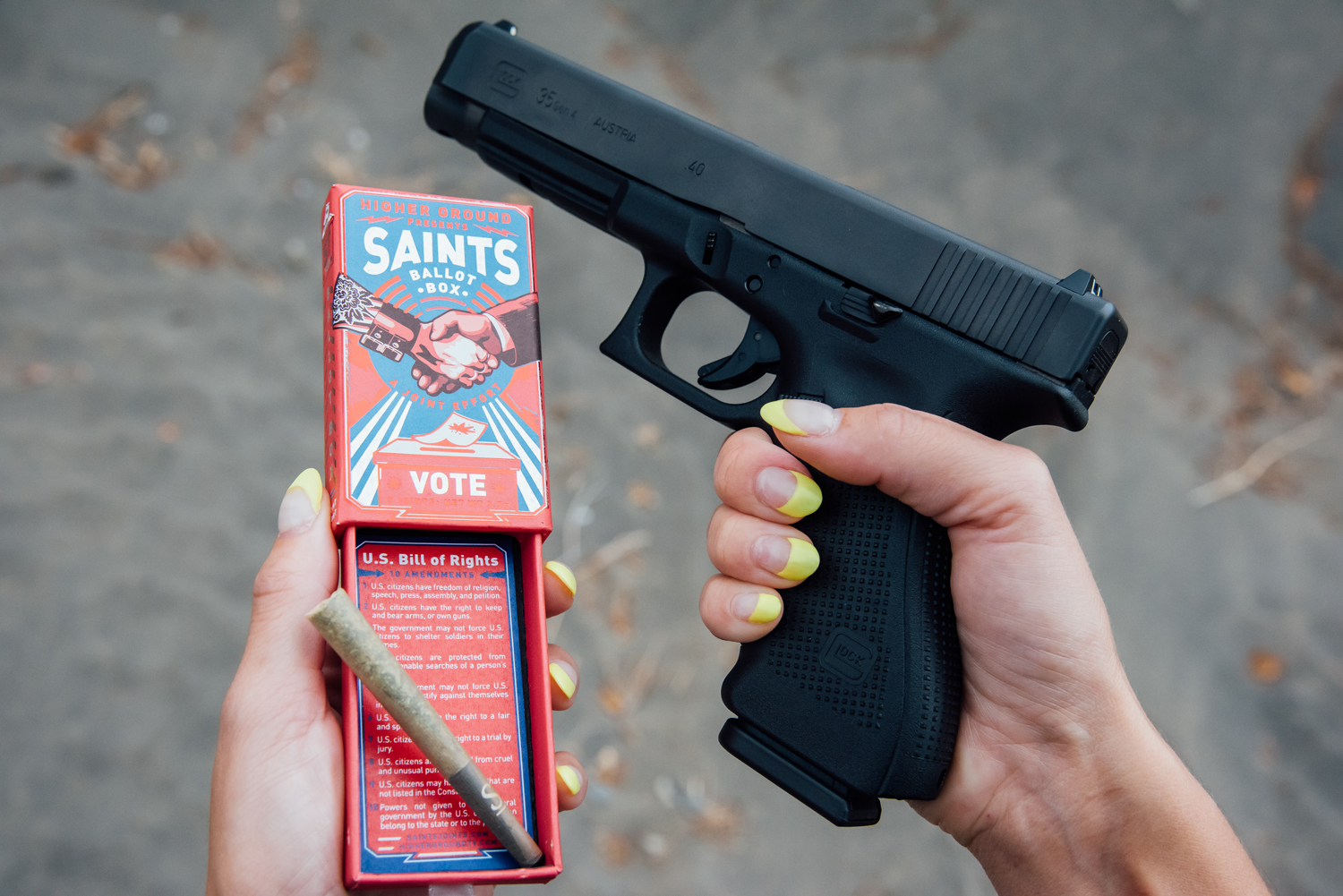 Gun Control Harms Low-Income Citizens
Gun control harms low-income citizens because it increases the burden to legally posses a firearm. In New York State, for example, one must have a license, give reason for wanting to own a gun, complete a firearms training course depending on the county, provide four references, pay the annual fee and "be of good moral character."
While these sound simple in theory, government offices are closed at times when many low-income citizens are at work. In fact, one of the offices required to submit your paperwork is only open one day a week. People should not be forced to choose between their right to defend themselves and their job. Gun control is classist and targets poor Americans most.
Here's the Real Reason I Support Gun Rights
Bottom line: guns aren't just a tool for self defense or hunting. Guns are our last line of defense against tyranny. Our founding fathers granted Americans the Second Amendment as a way to overthrow a treasonous government should our country ever reach a breaking point.
As we approach Independence Day, please remember freedom isn't free. We are blessed to have the freedoms we do, including the Second Amendment. I know this is an issue I feel strongly about, even as a victim of gun violence. If you'd like to read my victim's impact statement, please do so below and have a blessed holiday weekend.
My Victim's Impact Statement
On April 19, 2020 I saw my life flash before my eyes. I just finished pumping gas at the Circle K in Richland and was entering my dad's address into Maps before hitting the road. I thought I heard a car honk but assume it's someone at the light on G-Way. Then I realize I needed my charger cord from the trunk. I get out of my vehicle and Mr. Nim's honks again.
I put my hands up with a confused look and see him throw his hands up too. I approach his vehicle because when I initially pulled into the gas station, I assumed all pumps were out of order. Each handle had an orange COVID food drive flier over it making them appear not in service. I thought maybe Mr. Nims assumed this too.
"Your pump works," I said.
"It's not taking my card," he replies.
I count out loud the six other pumps currently open or tell Mr. Nims he can prepay inside. He then replies "Am I going to have a problem with you?" while reaching for his glove compartment.
Now I've never had a gun pulled on me but I grew up watching the show COPS. So I know when someone reaches for the glove compartment, especially while making strange statements, it's usually not a good sign. I find myself staring down the barrel of a silver handgun and walk backwards to de-escalate the situation while my brain processes what is happening. I feel absolutely terrified. Is this man is going to intentionally shoot, accidentally pull the trigger or have someone with a CCW intervene and shoot him?
When I get inside Circle K I yell for employees to call 911. I then notice the gentleman previously eating chips out front the station has approached Mr. Nims leaving him distracted. This allows me to snap a photo of his license plate and face before he speeds off.
After the assault, I try to feel compassion for Mr. Nims. I theorize perhaps due to COVID he's been under additional stress and reached a breaking point. In fact, if the defendant just acknowledged this from the start, I might feel his plea is more sincere.
Instead, Mr. Nims repeatedly denies, deflects and places blame for his actions. First he lies and says I got out of my car while waving my arms and screaming. Next he tries to cite the Second Amendment. Then he sends an apology letter to claim PTSD from getting jumped by three dudes in 1979 and says it's because I approach him with what he interprets as a "threatening attitude." Finally, Mr. Nims attempts to enter an Alford Plea, which tells me he still doesn't see the error in his ways. Mr. Nims isn't sorry, he's sorry he got caught.
I am a huge supporter of the Second Amendment. I've taken multiple firearms courses and always been taught if you pull a gun, it's because a life is in danger and you shoot to kill. You do not pull a gun over a gas pump. Moreover, behavior like this, from a self-proclaimed "firearm enthusiast" per his Twitter bio, only fuels the left's argument for gun control. Irresponsible gun owners like Mr. Nims make responsible gun owners, like my fiends and family, look bad.
In summation, I have conflicting thoughts on this resolution. I'm sad to see Mr. Nims ruin his life over one really big lapse in judgement. I'm thankful he isn't in court for murder or manslaughter charges, and to be alive unharmed today. The Libertarian in me feels gun rights should be restored after time served. However, I also feel fear. If someone reacts this way over a gas pump, will they retaliate once released?
The first step to change is to acknowledge one's behavior. I pray Mr. Nims will use this time to reflect on his actions so he's able to resolve any underlying issues and move forward with healthy comping mechanisms for his emotions in the future.
Thank you.
---