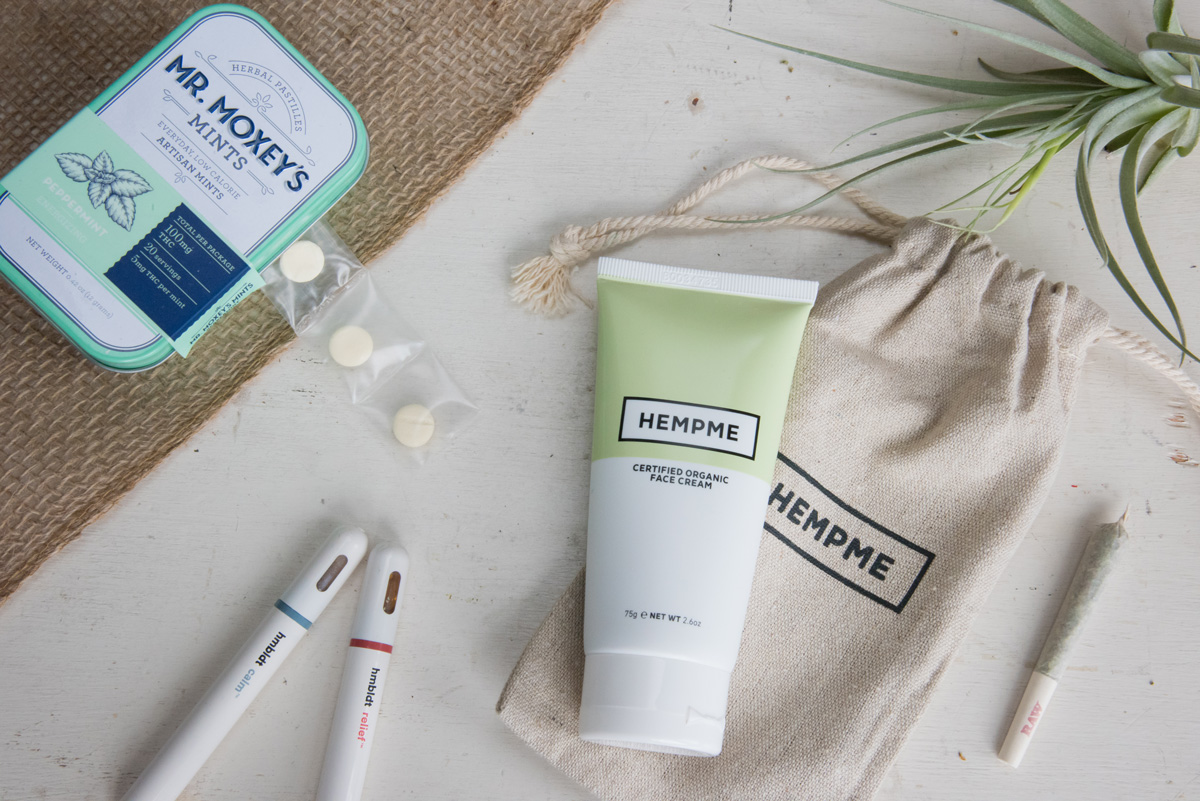 Slow down on stoney sunday with these essentials
Sundays are meant for sleeping in, mellowing the mind and shaking off stress. Luckily cannabis has numerous calming and healing benefits. So I want to share a few of my Stoney Sunday essentials. These help ease my mind back into the work week, so my Monday blues become Monday motivation.
Hempme
Hempme is a small Australian company but they are revolutionizing how people use hemp. This all-natural, organic face cream uses only the best hemp seed oil, aloe vera, chamomile extract, jojoba oil and kakadu plum. The end result is a light-weight yet well moisturized finish.
Mr. Moxey's Mints
Mr. Moxey's Mints are perfect for Sunday errands. These refreshing peppermints provide a subtle lift with only 2.5mg of THC each. I like to pop a few before heading into a hot yoga practice.
hmbldt
hmbldt's mission is to create strain-agnostic cannabis blends designed to deliver targeted health benefits. While all their formulas crush it, two of my favorites are hmbldt calm and hmbldt relief. Calm carries a high-CBD formula in a 15:1 ratio to provide users with a calming terpene blend to promote inner peace. Relief is also a CBD-rich formula, with a 2:1 THC-to-CBD ratio. This pen is intended for mild to moderate pain, so I love it after a morning run. Did I mention Time Magazine voted hmbldt one of the best tech inventions of 2016!?
Pink Cookies rolled with RAW
I like to wrap my weekends with weed in the bath. What better way to end the day than a Pink Cookies joint rolled in a RAW authentic paper? Pink Cookies is pretty sedative, and I've definitely fallen asleep in the tub. Don't worry though, no Whitney episodes here. With weed you wake up when your face goes under water.
What are a few of your Stoney Sunday essentials? Let me know in the comments below!
---
---
You might also like
---