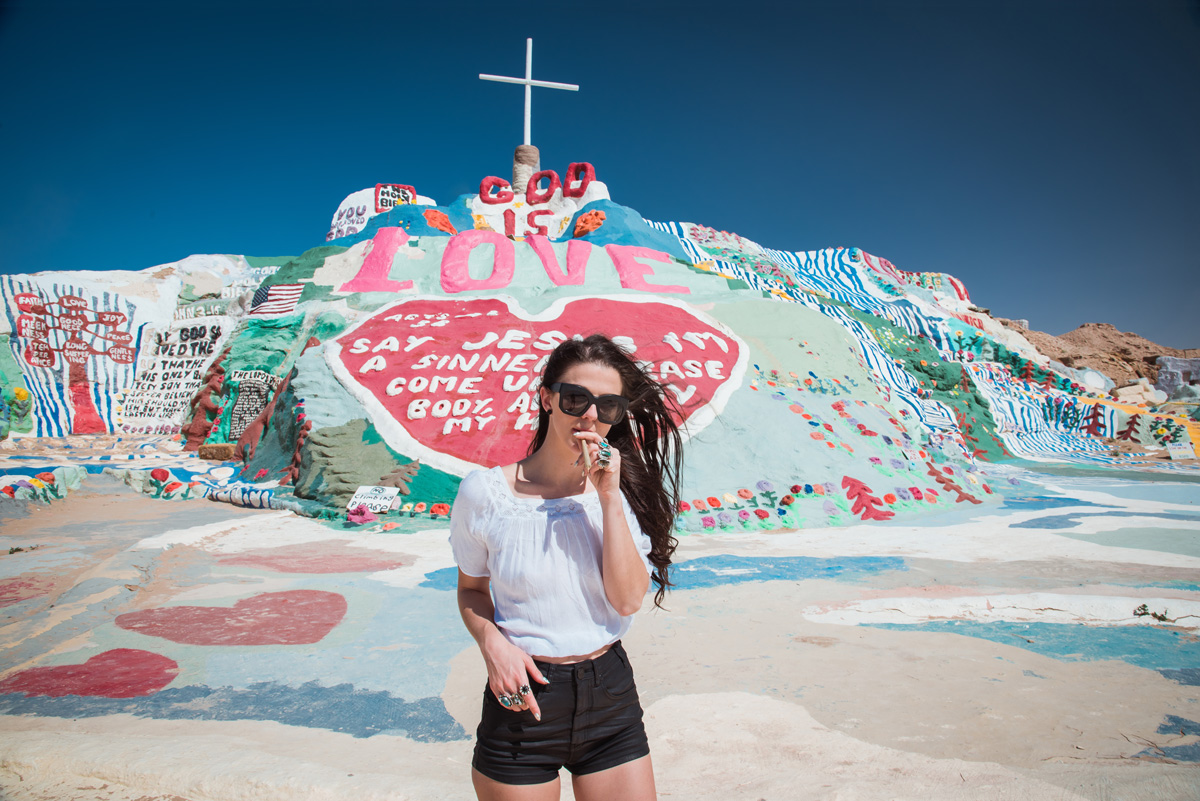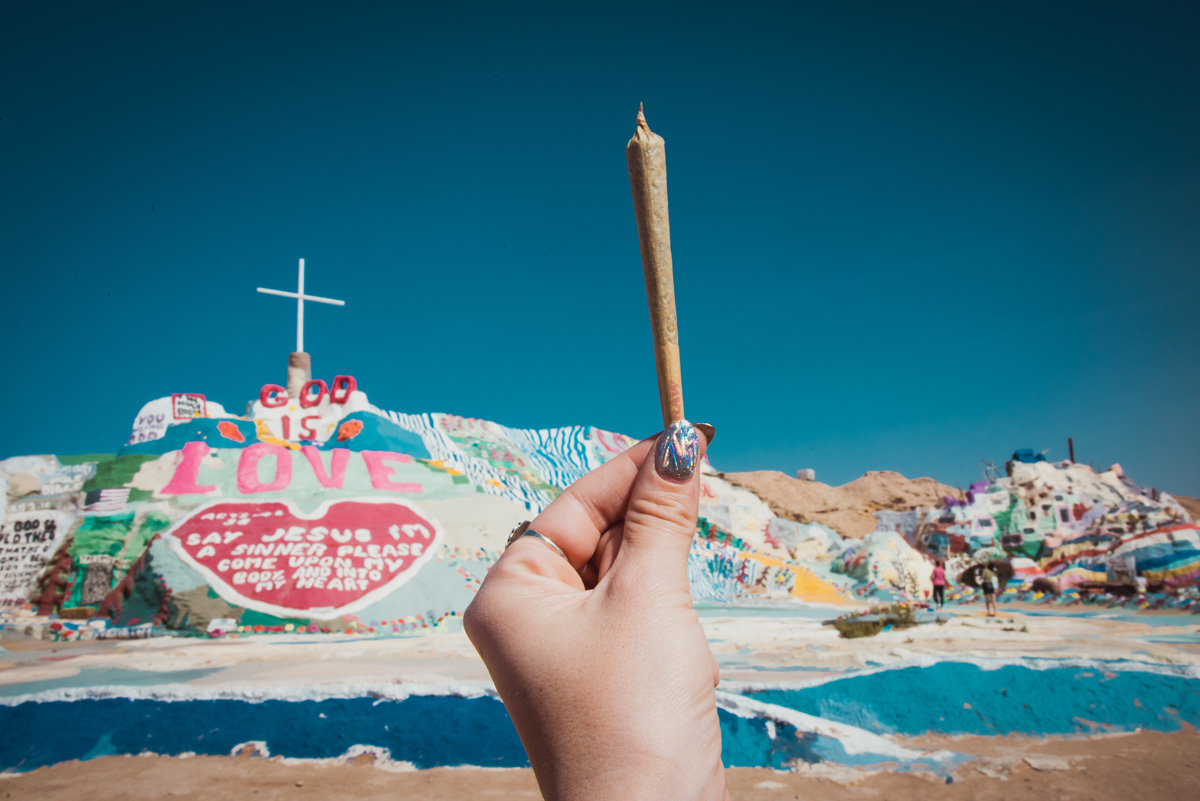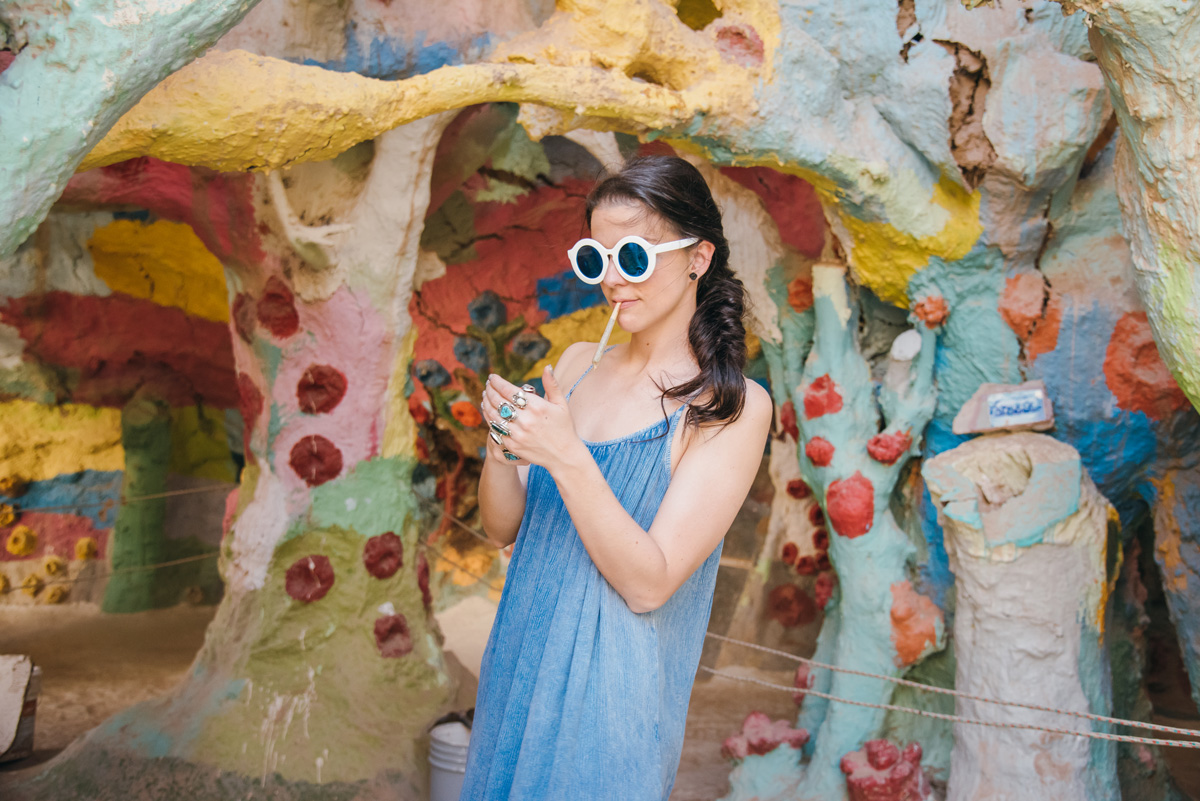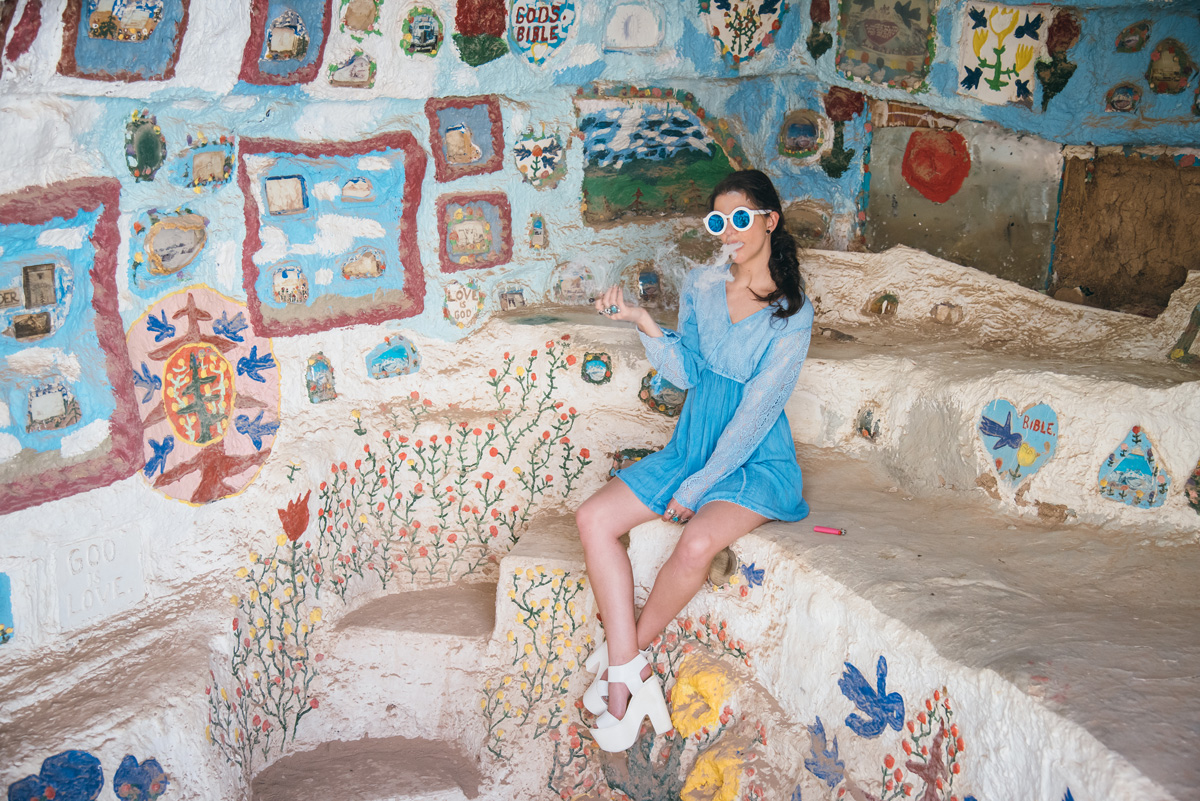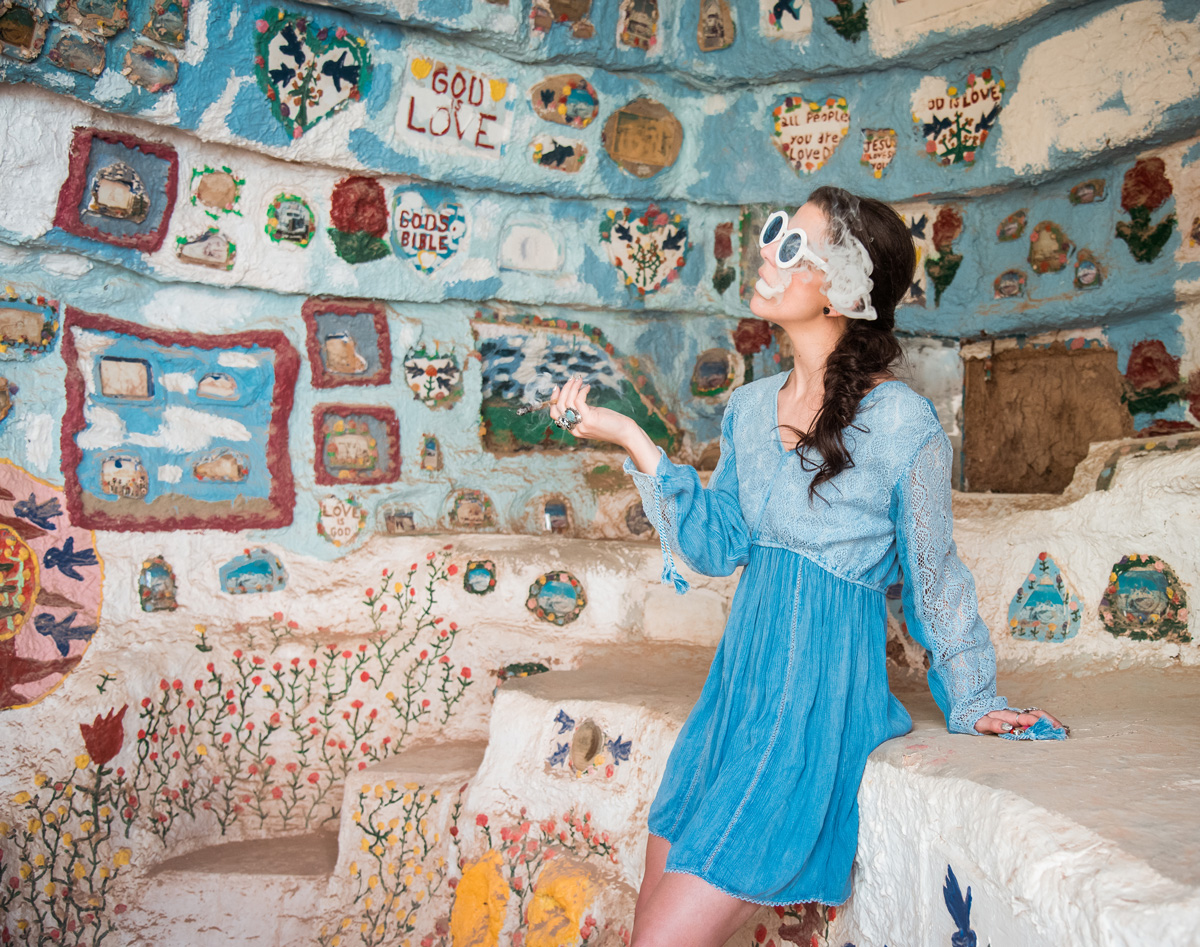 Celebrating the last of my 20's at Salvation Mountain
As I wrap up my 20's and blaze into my 30's, I can't help but feel high on life. A road trip to Salvation Mountain with a few of my favorites only amplified these emotions.
Brittanie, Chelsea, Colin and I loaded the Mazda and mobbed three hours east. 90 degrees out and nowhere to change? No problem. A trunk loaded with clothes served as our styling area, as we sorted through hair extensions, makeup and more shoes than an average closet.
We made pitstops along the way to shoot photos in Bombay Beach, near the Salton Sea. Abandoned homes served as smoke spots. A beached boat matched Boho Soul's dresses.
Eventually we arrived at Salvation Mountain. One of my favorite spots in southern California, this majestic monument is an Instagram hot spot, but it's so much more than a good hashtag.
Founder Leonard Knight build Salvation Mountain in 1894 after a calling from God. The first mountain collapsed, but Knight felt it was a test. He rebuilt Salvation Mountain to the structure it is today. While Leonard has since passed away, his legacy lives on.
The execution of this shoot wouldn't have been possible without the help of two amazing ladies. Thank you Brittanie for BE Beauty hair and Chelsea for styling us in Boho Soul!
---
---
You might also like
---