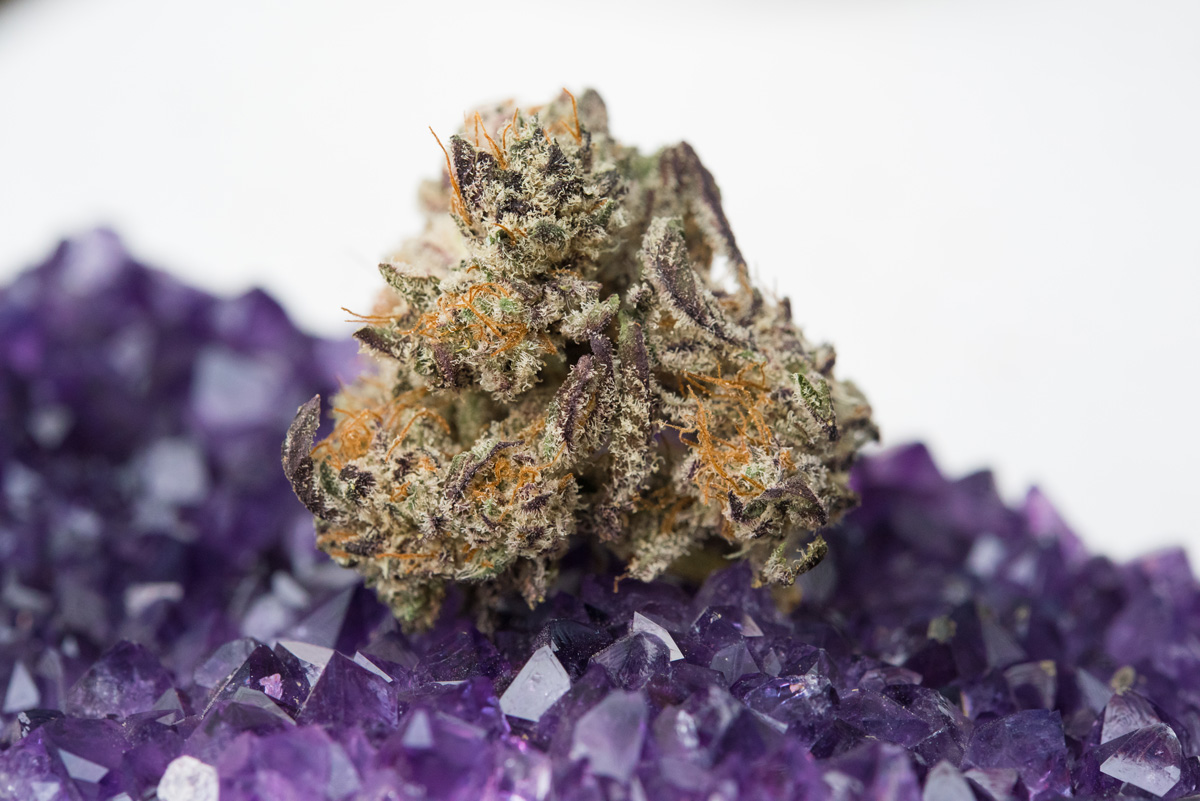 Fresh off the bush with raspberry kush
I'm a creature of habit, so I usually smoke strains I know. However, after my recent shoot with Taylor, she gifted me this gorgeous nug of Inflorescence LLC's Raspberry Kush strain. It's so delicious, I couldn't help but share for Macro Monday!
Raspberry Kush is a sweet hybrid of mysterious genetics. This indica-dominant hybrid provides mellow effects. It is perfect before a movie or after a long day of work.
What stands out most about this strain is its flavor. These dark purple flowers have a strong, sweet aroma. Upon exhale, it tastes like fresh raspberries fresh off the bush.
Snag these dank purple nugs from Seattle Cannabis Co. in SODO Seattle. While you're there, take a peek at the rest of the Inflorescence LLC strains. Other favorites include Dutch Treat, 9LB Hammer and Golden Ticket.
---
---
You might also like
---