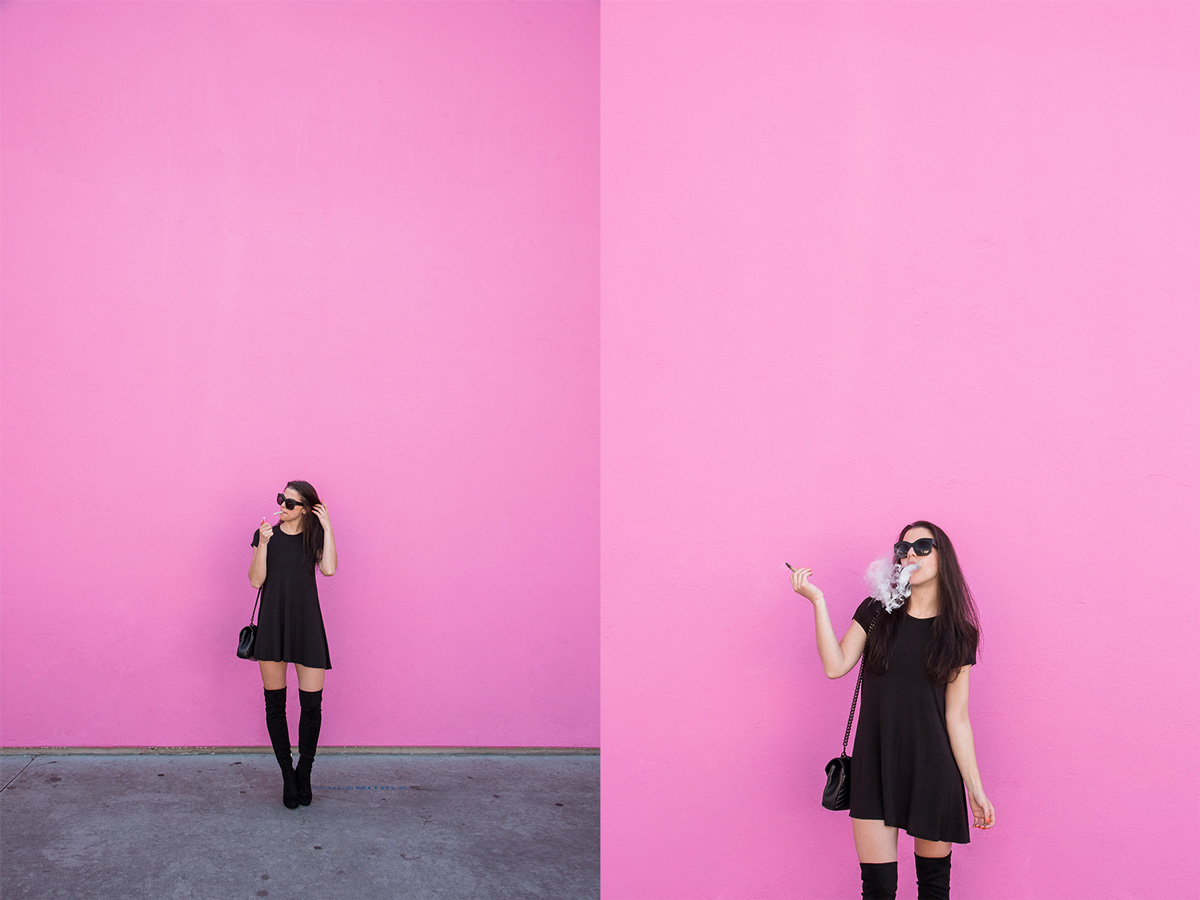 Puff, Puff, it's Paul Smith on Melrose
If you went to LA and you didn't smoke weed at Paul Smith's pink wall, did you even go to LA? According to my friend @kayyorkcity, the answer is no.
I spent the last five days cozied up at the SLS in Beverly Hills. Wake up, eat, write, eat, write more, eat, sleep, repeat. I even planned to write by the pool, but Mother Nature said no. It rained all weekend long.
As luck would have it, our last day in LA the sun came out. Kay and I, as content addicts, couldn't pass up a photo opportunity. We woke up at sunrise and walked to Paul Smith, outfits in tow.
I didn't want to walk a mile in these shoes, so we packed our outfits. Desperate times call for desperate measures. Kay and I dropped trou to style ourselves in the parking lot. Talk about an eye full for Monday morning commuters!
First I photographed Kay for Betches. Maybe you've heard of them? Meme queens and kitschy fashionistas based out of New York City.
Next, Kay snapped me. I lit up a Pink Cookies pre-roll for the infamous pink wall. This mellowing indica isn't my usual morning smoke, but then again neither is this scenario.
One joint, 30 minutes and roughly 100 photos later, we called it a wrap. Kay's got a flight to catch and I've got work to do. Only six weeks until we're reunited in Las Vegas to create more content.
If you're in Los Angeles, don't miss this iconic Instagram location. Stop by the Paul Smith store on Melrose. Pro tip: arrive before 10 AM to beat crowds and get diffused light.
---
---
You might also like
---