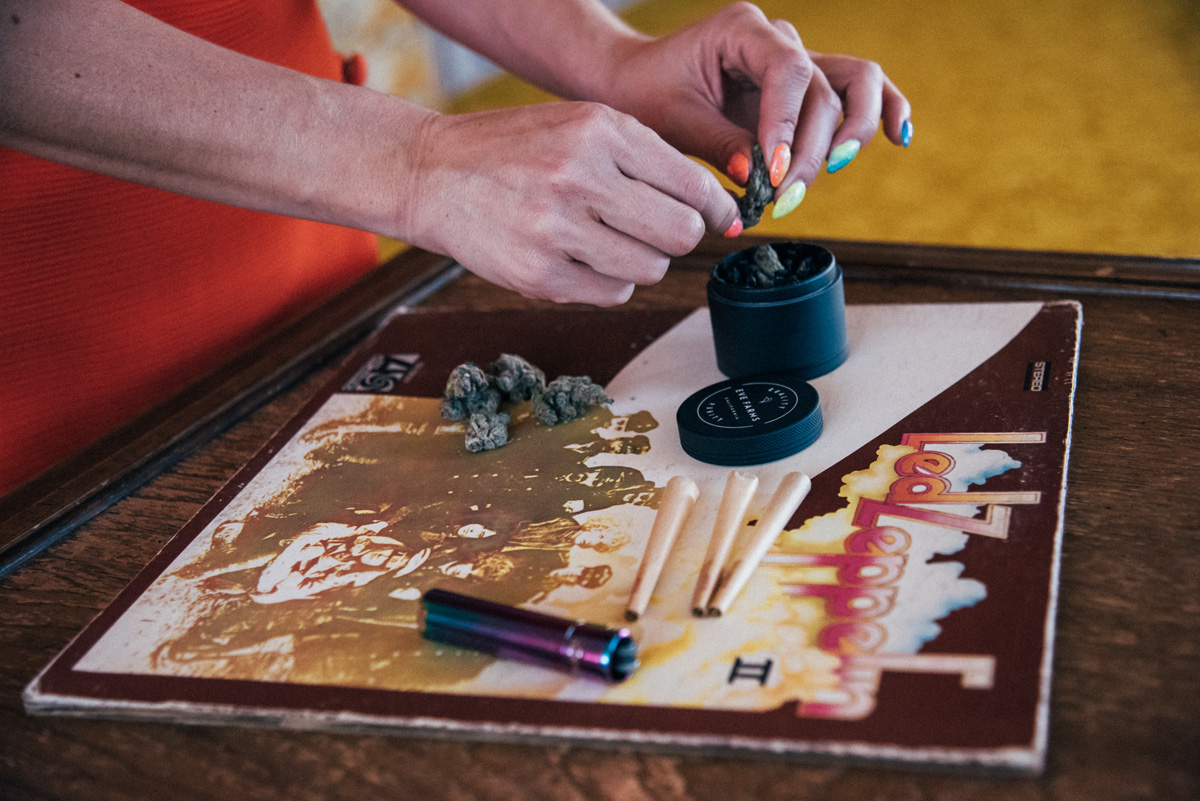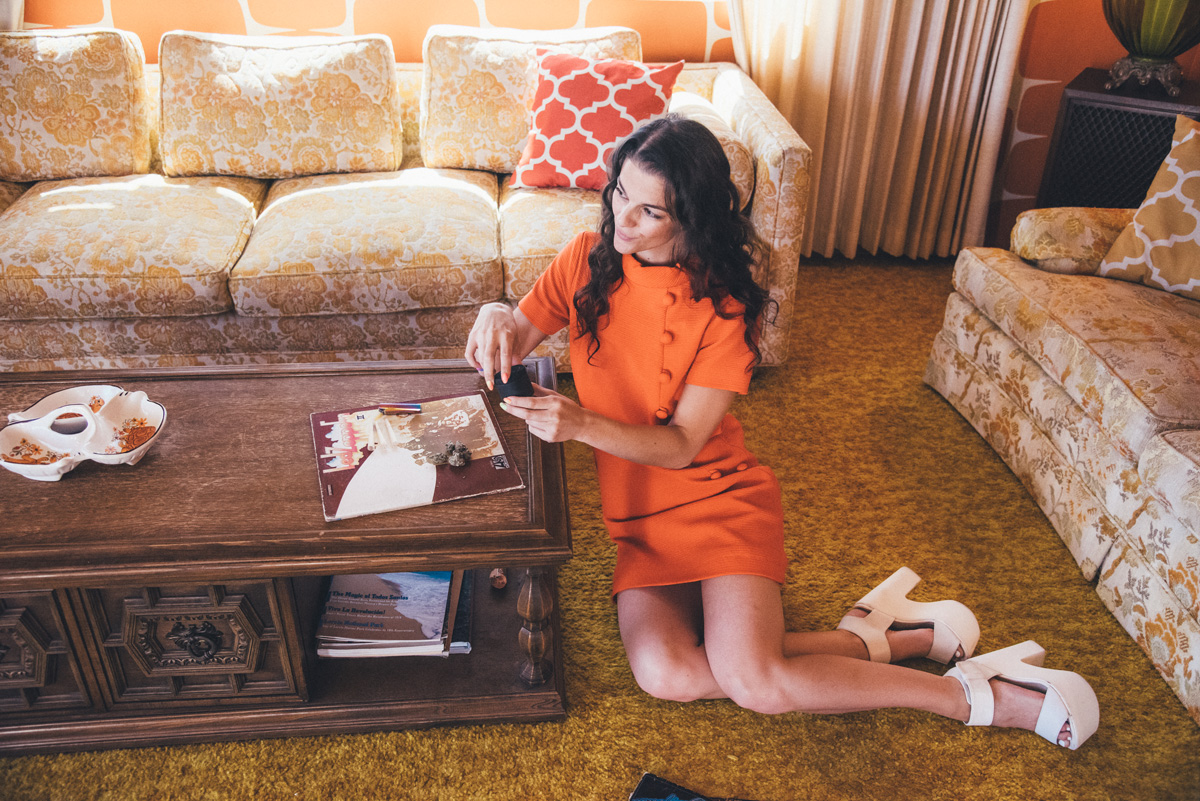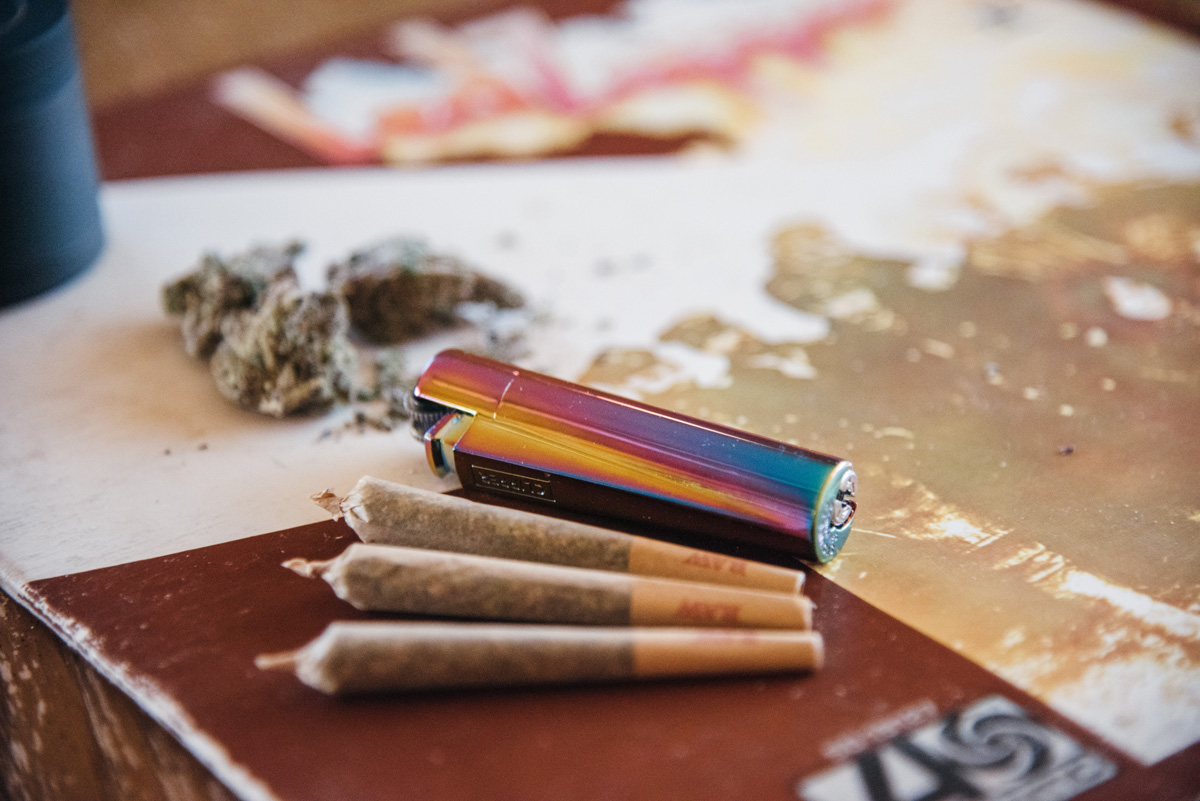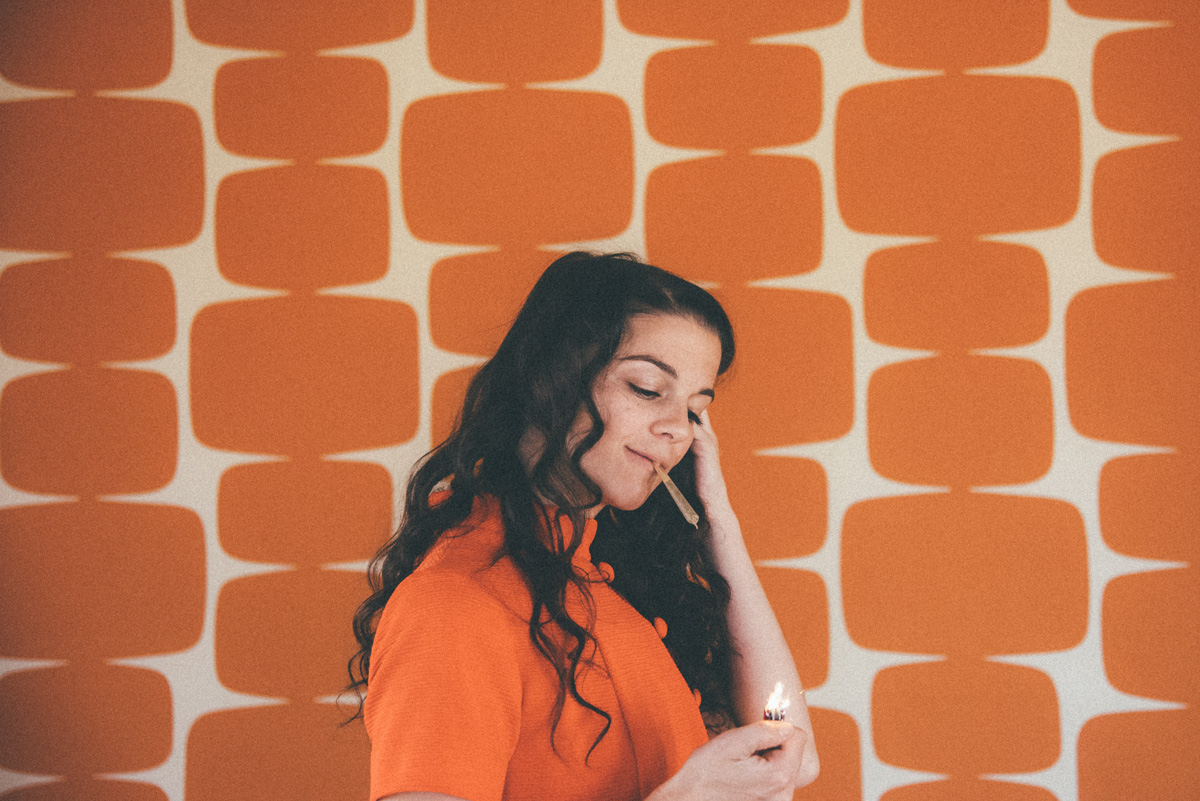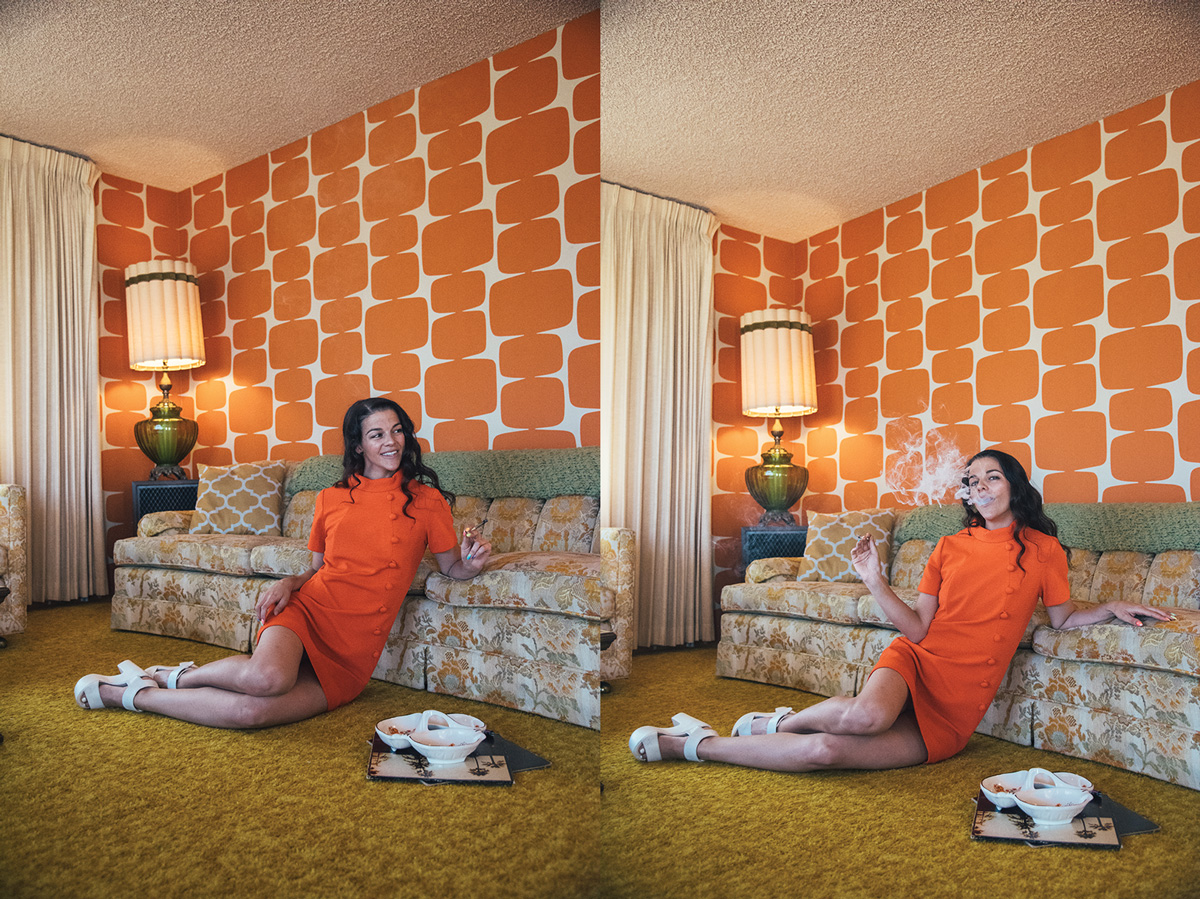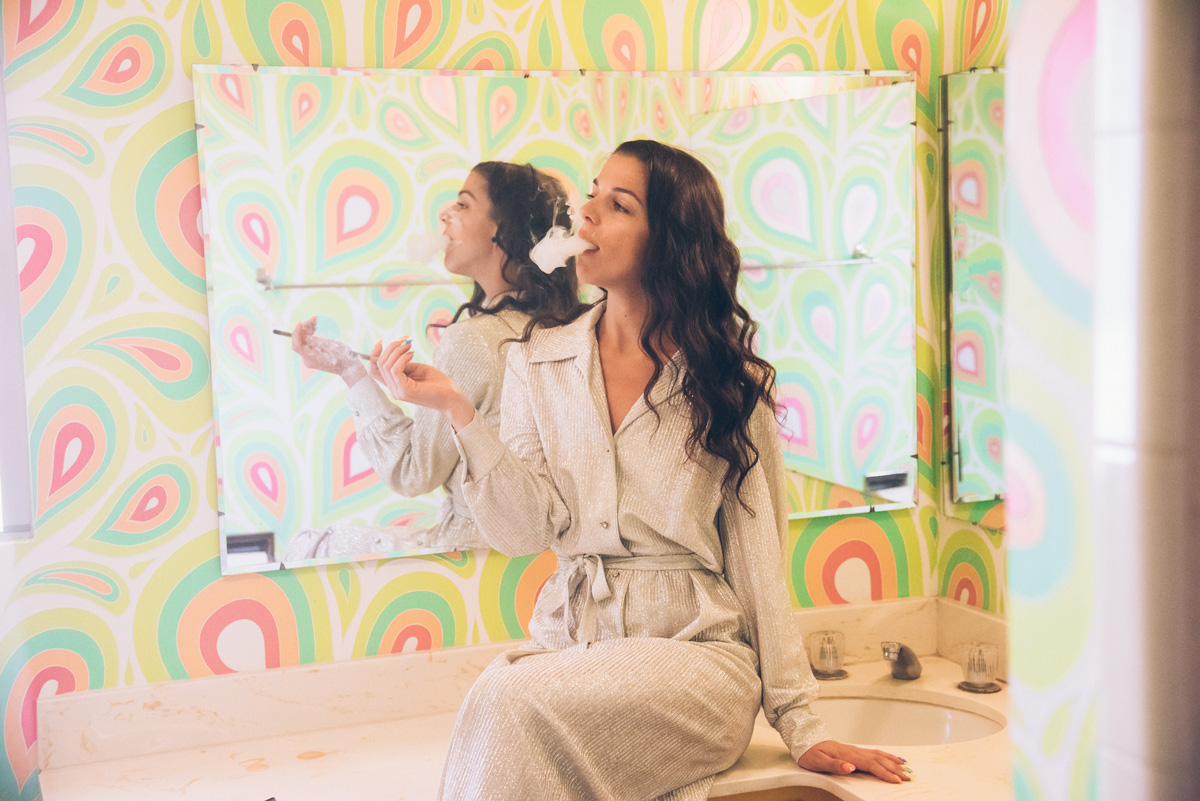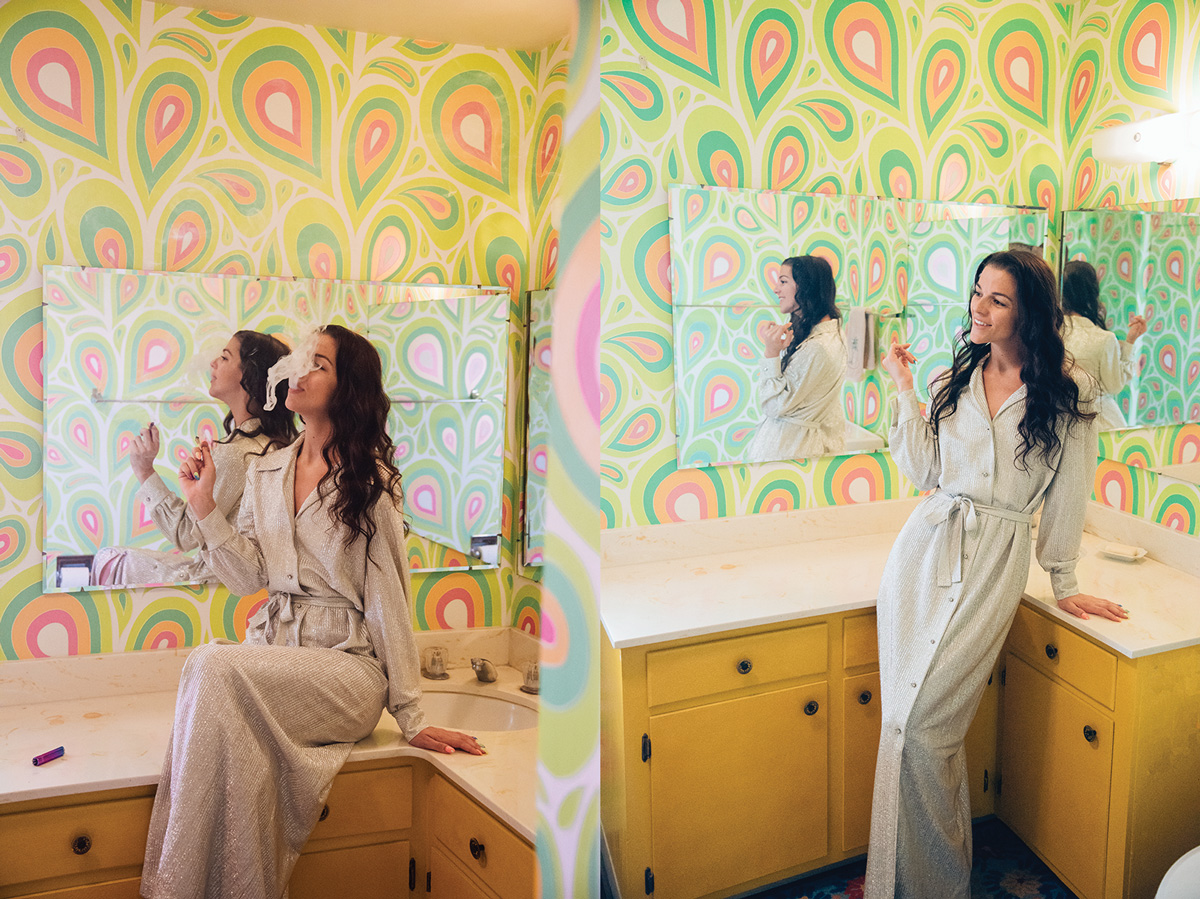 70's Flashbacks for Fashion Friday with Eve Farms
It's Fashion Friday but it certainly looks like a Flashback Friday with Eve Farms and Fauxy Furr Vintage. I rolled up some delicious Sour Patch flower in RAW cones during our last trip to SoCal, for a very groovy high.
During our trip to Palm Springs, Cameron and I decided to stay an extra night in Joshua Tree. I found this gem on AirBNB and knew we needed to stay here. The listing proudly states the house has been untouched since 1971 (as if the wallpaper didn't give it away). Sometimes I get a photo vision and I'm lucky to have a guy who goes with it. So that's just what we did.
I showed Chrysta and Jill, of Fauxy Furr Vintage, this space and luckily they shared my vision. The ladies pulled a couple disco favorites for styling. The orange dress is a homemade number straight out of the 60's. I loved it for the Gucci'esque vibes. (Orange is in again) The silver duster is another 60's piece and I imagine the woman who owned it probably lived in a house similar to this one. Both pieces fit perfectly and if I lived in Palm Springs, I would probably wear these on the regular.
As for Eve Farms, I toured their facility in January after they reached out to me on Instagram. I loved their philosophy and couldn't wait to see their products hit California markets. Well fast forward a couple months and I found myself at an event in Santa Rosa. As I walked in the door one of the owners lifted up his sunnies to say hi. I couldn't believe it. The event I was attending was Eve's launch party. Their flower is pesticide free, full of flavor, and I seriously couldn't stop smoking their Sour Patch joints. If you're in California, look for Eve Farms at your nearest retail partner.
I smoked joint after joint as we soaked up the vibes. Maybe it was the weed. Maybe it was the styling. Either way, for a split second it felt like we time traveled back several decades and I loved it. This disco palace will forever hold a special place in my heart and I hope to someday sesh here again.
Where are some of your favorite places to smoke? Any other cannabis friendly AirBNB's I should check out!
---
---
You might also like
---