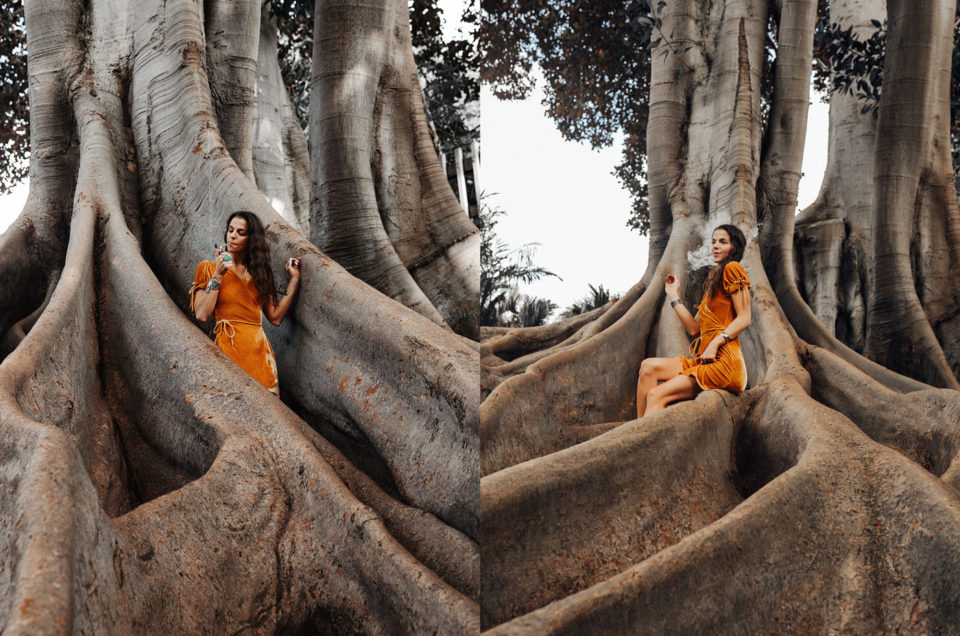 Honey, I Shrunk Myself Smoking at Balboa Park
Do you ever think about how small humans are in the scheme of things? The observable universe is estimated to contain 200 billion to 2 trillion galaxies. Heck, even fig trees like this can live up to 200 years. Needless to say, while blazing up at Balboa Park, my existence on Earth feels like a microcosm.
During my last trip to San Diego, I reconnected with Arielle Levy, one of my favorite fashion and beauty photographers. I've wanted to shoot at Balboa Park for awhile, especially since I knew it entailed a majestic cactus garden. However, once I saw this gargantuan fig tree, knew it Balboa Park is one of San Diego's must-shot locations.